03/08/14
Filed under:
General
Posted by:
site admin
@ 3:13 am

1154 LESSON 8314 SATURDAY
FREE ONLINE E-Nālanda Research and Practice UNIVERSITY



Email me at
awakenmedia.prabandhak@gmail.com
chandrasekhara.tipitka@gmail.com



The Asia-Pacific Journal: Japan Focus
In-depth critical analysis of the forces shaping the Asia-Pacific…and the world.
- See more at: http://www.japanfocus.org/events/view/211#sthash.MtzHBvyt.dpuf
21) Classical English
FREE ONLINE E-Nālanda Research and Practice UNIVERSITY WISHES HAPPY WOMEN"S DAY TO ALL INTERNATIONAL WOMEN IN GENERAL AND BAHEN MS MAYAWATI Whose AIMLargest with 92% support

is target before Her set terms to work for the welfare,happiness and Peace of the masses under the dictum Bahujana hitaya bahujana
sukhaya who has always been a dark horse — and remains so this time
too and will become PRIME MINISTER MAHA MAYAWATI of PRABUDDHA BHARATH.
Young women with
their full
access to VOTE in the coming LOK SABHA Elections and participation in
decision-making as young men, in this
International Women's Day Must unitedly see that Ms. Mayawati's BSP's
ELEPHANT will the LARGEST with 100% that will spark these debates and
steer public
opinion. That's what we need it.

"Sister, we are fearless, as Krantijyoti Savitribai Phule is our mother!" -the first female teacher of India,

Revolutionary campaign 'Dnyanjyoti Savitribai Phule Teach Your Daughter
Campaign' ('ज्ञानज्योती सावित्रीबाई फुले लेक शिकवा अभियान') is for bringing
the awareness among the citizens.
It was Savitribai Phule who started a golden chapter of women's
emancipation by starting the first girls' school in the country at Pune
in the state.
Mahatma
Phule was an earliest leader, who strongly opposed gender inequality.
The present paper examined the women emancipation activities of Mahatma
Phule. Mahatma Jyotirao Phule (1827-1890): Jyotirao Govindrao Phule,
also known as Mahatma Jyotiba Phule was an activist, thinker, social
reformer and revolutionary from Maharashtra in the nineteenth century.
His remarkable influence was apparent in
fields like education, agriculture, caste system, women and widow upliftment and removal of untouchability.
- See more at: http://www.sarvajaniksatyadharma.com/content/mahatma-phule-and-womens-emancipation#sthash.EMZjm5jj.dpu
There is one
school of thought that argues that India is ripe for some new politics
at present. The old politics has clearly run out of ideas and energy. Kanshi Ram
was the last outsider who built a successful political party. He began
way back in early 1970s and it took nearly twenty years before he had a
mechanism which won seats in Uttar Pradesh.

Arguably, the founder of the Bahujan Samaj Party (BSP) was one of the
shrewdest politicians in India. In 1984, he created a party almost
single handed. His one point policy that he offered was: self-respect
for the Dalits. In fact, it was not an original idea. At the beginning
of this century, Shri Narayana Guru tried it out in Kerala. But his
activities were chiefly limited to social reform. Ram used it as a tool
in the realm of politics and on a far larger scale.

Ram first launched an organisation for protecting the interests of
Dalit workers in government organisations in 1978. He later floated a
political forum — Dalit Shoshit Sangharsh Samiti — in 1981.

He tested political waters by entering the fray in 1987 in a Lok Sabha
by-election against Vishwanath Pratap Singh in Allahabad when the latter
founded Jan Morcha, but failed to make it to Parliament. However, he
later won from Etawah, Uttar Pradesh, in 1991 and entered the Lok Sabha.

Ram made no bones of the fact that his ultimate goal was to grab the
Chief Minister's chair for himself or Mayawati. He had elevated
political opportunism to a philosophy. Early in his career, he had
decided that agitations against price rise or for minimum wages never
led to real social change. Capturing power was the only way.

It had taken him one look at Mayawati at a Dalit meeting to realise her
potential. So he approached her parents: what plans did they have for
the fresh law graduate. The parents wanted her to join the IAS, but Ram
served up the clincher: if Mayawati went into politics, she would have a
hundred IAS officials kow-towing to her.

When the Dalits come out in huge numbers to vote in western Uttar
Pradesh, where they once wouldn't be allowed to, they always attribute
the change to the moral courage inspired by the Dalit messiah.
The Bahujan Samaj Party (BSP) has emerged as one of the main national
political parties of India under the stewardship of its National
President Kumari Mayawati Ji, Member of Uttar Pradesh Legislative
Council and fourth-time Chief Minister of Uttar Pradesh, which is the
most populous state of the country having a population of about 170
million. Kumari or Miss Mayawati Ji, a serene figure, is affectionately
known and called as Bahenji or Sister by one and all her workers,
supporters, well-wishers as well as officials.

So far as the strength in the India's parliament is concerned, it had
a total number of 19 members in the Lok Sabha, the lower house of the
Indian Parliament while it has a total of six MPs in the Rajya Sabha.
But so far as the percentage of votes goes, it is just on the verge of
jumping to No. 3 position after the ruling Congress and the main
opposition Bharatiya Janata Party (BJP), relegating Communist Party of
India (Marxist) or CPI-M to No. 4 position as per the official votes
percentage released by the Election Commission of India after
February-March 2004 general Lok Sabha elections. The BSP has received
over 1 crore 31 lakh (13.1million) votes in that election in Uttar
Pradesh itself, out of a total of 2.07 crores (207,65,229—–5.33 per
cent) it had received in the 25 States/Union Territories its had
contested. The total votes were a little less than the CPI-M, which is
facing stagnation so far as the number of votes is concerned at the
national level.

Apart from this electoral success, the most significant point is that
the BSP is fast emerging as a political party with a difference. The
Party president Kumari Mayawati Ji, identified as Iron lady and a
no-nonsense leader has emerged as a lady of new hope and aspirations to
varied and a wide section of the society, particularly in the state of
Uttar Pradesh, bordering national capital of New Delhi, which most often
guides the political destiny of the country.

Committed and fully devoted to the missionary cause and cherished goal
of "Social Transformation & Economic Emancipation" particularly to
the people belonging to "Bahujan Samaj" (that comprises Backwards
(Scheduled Castes, Scheduled Tribes and Other backward classes) and
Sikhs, Muslims, Christians, Buddhists, Parsis of religious minorities)
and poor from other sections of the society mainly the high caste
people, Kumari Mayawati Ji, a spinster by mission, is regarded in the
Indian politics with respect, reverence and awe as she is the only
politician in the India having a mass appeal and firm hold and command
over her voters and also the charishma to get mass vote bank transferred
to any individual and to any party, a rare thing, of course, in the
contemporary Indian politics.


Given the charishma of the BSP supremo, the two main political
parties—-the Congress and the BJP—-are always looking keen to have
an electoral alliance/understanding with it either at the national level
or at least at the state level, but the march of "Elephant ", the
election symbol of the Party is on and the "Blue" flag of the BSP is
flying high under the strong and towering leadership of Kumari Mayawati
Ji, who is working assiduously with a missionary zeal to make them ruler
of India to usher in here the golden era of Ashoka, the Great.


MAY YOU BE EVER HAPPY, WELL AND SECURE
MAY YOU LIVE LONG
MAY ALL SENTIENT AND NON-SENTIENT BEINGS BE EVER HAPPY
MAY YOU BE ALWAYS HAVE CALM, QUIET, ALERT,ATTENTIVE AND
EQUANIMITY MIND WITH A CLEAR UNDERSTANDING THAT
EVERYTHING IS CHANGING



THE ONLY ALTERNATE AND HOPE OF THE

NATION IS ELEPHANT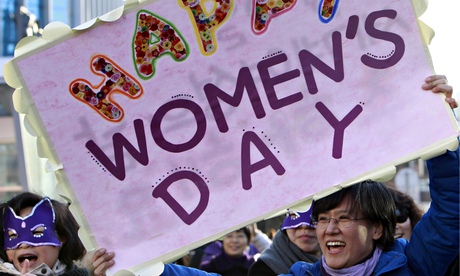 International Women's Day celebrations
Leave a Reply