01/16/17

http://media.photobucket.com/user/Modiinqalabda/media/2006101101761101.jpg.html?filters[term]=mayawati&filters[primary]=images&filters[secondary]=videos&sort=1&o=11


Pradesh maange badlaav (state needs change)

http://media.photobucket.com/user/whatpraytell/media/Varanasi%20Uttar%20Pradesh/DSCF2594.jpg.html?filters[term]=uttar%20pradesh&filters[primary]=images&filters[secondary]=videos&sort=1&o=16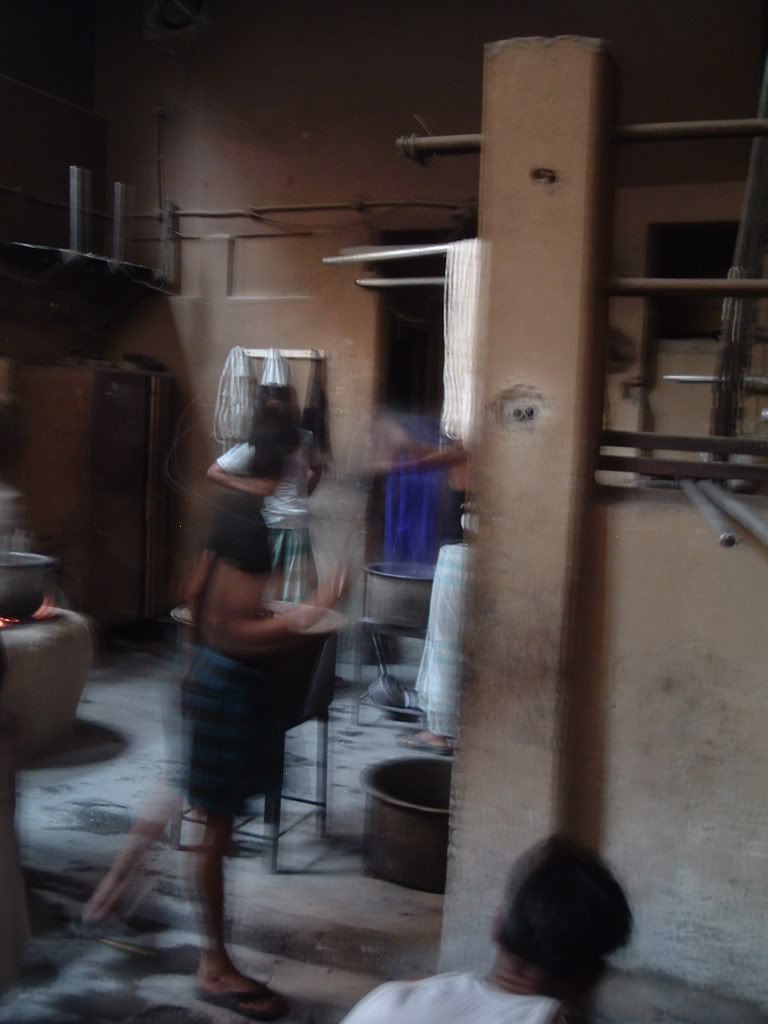 "Sapno kop ankh lagane ko …Behenji ko aane do" (To give wings to dreams..let behenji come to power)


Nirdoshon ko na aansoon bahane do… Behenji ko aane do (To wipe the
tears of innocent…let Behenji come to power)


Nahi roshni dikhane
ko…. Behenji ko aane do (To show new light ….let behenji come to
power)



Upeksahaaon ko jane do… Behenji ko aane do (Let 'neglect' be
the past…let behenji come to power).
'.
All these video messages, the excerpts of which are already being shared
on facebook, Twitter, Youtube and WhatsApp by a team of social media
savvy supporters of the party, send a tell-tale sign of BSP's changed
approach in the current state polls to woo the voters.
Rallies are still where Mayawati excels, but now her outfit has also
heavily invested its thought and energy into new media. Twitter handles
backing the party have opened a broadside against rivals – mainly BJP
– and professionally produced digital and video campaigns are
arresting people's attention.
Apart
from the party's officials handles, scores of BSP supporters,
mostly youth, have been running a concerted campaign in support of the
Sarvajan party through different twitter handles. These are being used
to
share information on programmes and public meetings for promoting BSP
ideology as well as countering each move of the rivals.
Behenji Mayawati's birthday on January 15 (Sunday) has given the Bahujan Samaj
Party (BSP) the perfect opportunity to escalate its social media blitz.
Over the next
few days, the BSP will launch a string of videos and posters on Twitter,
Facebook and other online platforms with the catchphrase - 'Behenji Ko
Aane Do (Return Mayawati to power).
Mayawati plans to address over 50 rallies in the coming weeks.
The
campaign on Facebook, Twitter, WhatsApp and YouTube will be a new
add-on for the 60-year-old who has always preferred more traditional
ways of reaching out to her supporters.
The BSP, which contests under the "elephant" symbol, has active Twitter and Facebook accounts which are very popular.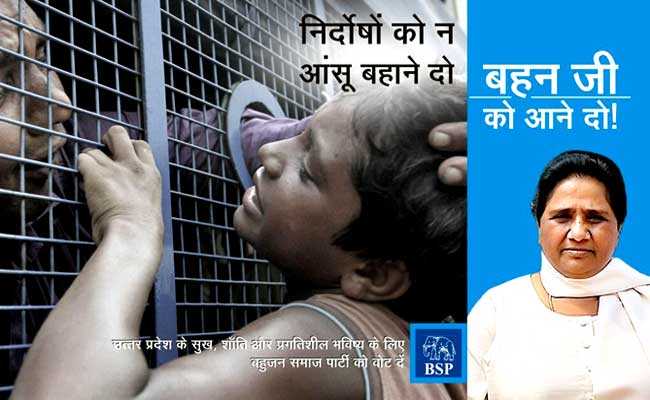 While planning to target Murderer of democratic institutions (Modi)
over Demonetisation and SP's goonda raj and ongoing fierce family feud
during public
rallies, party's over a dozen campaign videos will form the series with
themes such as
"Let daughters smile",


"Make
villages prosperous",


"Dignity of all communities",


"New light for
minorities",


"Justice for the innocent",


"Fulfil youth dreams",


and
"Empowerment of women



and
senior citizens".


screen-fitted campaign
vehicles will telecast these films in rural areas

BSP supremo Mayawati
has forged ahead of her political opponents as far as preparations for
the Assembly elections are concerned. The BSP will also highlight the achievements of the Mayawati-led
government from 2007-2012 through short films.

The video of the
campaign will be launched simultaneously on Twitter, Facebook, WhatsApp,
YouTube and television channels.
BSP candidates have been given the permission to use the social media
for their individual campaigns as well but without deviating from the
party ideology.
Ms Mayawati will be addressing around 60 meetings in various districts
in the coming days.


"The
video campaign will be aired through screen-fitted campaign vehicles in
rural areas. Party has roped in an agency to the make these films and
videos, and draft the strategy for the party's campaign," said a senior
party leader.
With the notification of the first phase of UP
assembly elections on January 17, Mayawati is all set to launch her
party campaign addressing over 60 meetings in different districts across
the state.

http://www.yourepeat.com/watch/?v=bgGcrVNEGIQ#!

Mayawati
Mayawati
is a Prabuddha Bharat politician who served four terms as Chief
Minister of
Uttar Pradesh as head of the Bahujan Samaj Party, which focuses on a
platform of social change to improve the welfare of the weakest strata
of the Country's society—the Bahujans or Sarvajans including Other
Backward Classes, religious minorities and the poor Upper castes . She
was Chief Minister briefly in 1995 and again
in 1997, then from 2002 to 2003 and from 2007 to 2012.
Mayawati's rise from humble beginnings has been called a "miracle of
democracy" by P. V. Narasimha Rao, former Prime Minister of India. In
1993 Mayawati formed a coalition with the Samajwadi Party and became the
youngest Chief Minister of Uttar Pradesh at that time. She was the
first female Sarvajan Chief Minister in India. In 1997 and in 2002 she was
Chief Minister for the second
time for a full term.
Mayawati's tenure has attracted praise. Millions of Sarvajans view her as an icon, and refer to her as Behen-ji. She has been
praised for her fundraising efforts on behalf of her party and her
birthdays have become major media events and a symbol for her
supporters.
Please watch:
http://www.assam123.com/america-enlisted-rss-one-biggest-t…/
http://indianexpress.com/…/rss-cadres-start-massive-campai…/
Rakshasa Swayam Sevaks (RSS) cadres start massive campaign for BJP in Uttar Pradesh
…

http://www.assam123.com/america-enlisted-rss-one-biggest-t…/
http://indianexpress.com/…/rss-cadres-start-massive-campai…/
Rakshasa Swayam Sevaks (RSS) cadres start massive campaign for BJP in Uttar Pradesh
..
http://www.assam123.com/america-enlisted-rss-one-biggest-t…/
http://indianexpress.com/…/rss-cadres-start-massive-campai…/
Rakshasa Swayam Sevaks (RSS) cadres start massive campaign for BJP in Uttar Pradesh
…
http://www.thehindu.com/…/Uttar-Pradesh…/article17040428.ece
Uttar Pradesh election 2017: BSP to fight it alone, says Mayawati

The Bahujan Samaj Party (BSP) will fight it alone in the upcoming
Uttar Pradesh Assembly elections, party Chief Mayawati said in a press
conference in Lucknow on Sunday.
…
http://www.newindianexpress.com/…/samajwadi-party-has-becom…
Samajwadi Party has become a drama company: Velu Bsp

NEW DELHI: Labelling the Samajwadi Party as a 'drama company', the
Bahujan Samaj Party (BSP) on Saturday said the ruling party of Uttar
Pradesh is there only to fool people.
…
https://mg.mail.yahoo.com/neo/launch…

ARUN JAITLEY IS IN HURRY TO ANNOUCE – EXTENTION OF ILLEGAL CONCESSIONS
& TAX DODGES TO CORPORATE & SELECT SECTORS THAN ARE ALL CORRUPT
PRACTICES.
It is Scandalous to present budget based on Rough
Estimates TWO MONTHS in advance – 'Presumable Running Out of Tax Money
due to Demonetization'.
http://www.ambedkar.org/gifimages/voteforBSP.gif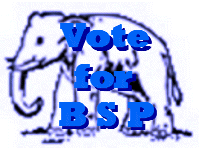 BSP Hathi ko Vote Do
http://media.photobucket.com/…/dig…/media/MAYAWATI.jpg.html…
Behenji Ko Aane Do
May Bahen Kumari Mayawati Ji be ever happy,well and secure !
..
https://www.youtube.com/watch?v=g6uFgwb50bI
https://www.youtube.com/watch?v=J9Imzv3z23A
https://www.youtube.com/watch?v=tfbcER2N1v4
ttps://www.youtube.com/watch?v=mLEgcnppt10
UP Elections 2017: Muslim Voters are Confused on Choosing SP or BSP

http://indiatoday.intoday.in/story/uttar-pradesh-elections-dalit-modi-mayawati/1/794054.html

Leave a Reply