1.Mr Negative Modi and a SC/ST opponent
2.Blood
pressure of Jathi Familywadi Parties (JFP) BJP,SP,Cong leaders has
risen sharply. By the time the elections get over, they will be
hospitalised.
3. After showing Achhe Din to the people, Modi is acting like Gabbar
Singh of Sholay and says he wants to fight corruption and turned your
hard earned money into paper. Now people will take revenge.
4. At Lucknow take a ride with Akhilesh's "Kaam Bolta Hai" (Work Speaks) on the metro. Let's see
if it runs.
5. Thrown out out trash, Modi took the tainted leaders into the BJP.
6.Modi Congress ke logon se kehta hai: jabaan sambhaal kar rakho, warna
mere paas aapki poori janampatri padi hui hai(hold your tongue, I have
your entire horoscope).
7.For over past two years…Modi did not take out the janmapatri of Congress and gone ahead with it.
8. Rahul is the most joked about person on Google.
9.Modi likes to search Google and he does so in his past time…but he has
failed in his functions …he will get a jolt from the results of
these elections.
10.Uttar Pradesh does not need an outsider as an adopted son.
11. Discrimination is the biggest problem of UP. Brothers and sisters, if a
'Kabristaan' is constructed in a village, then the 'shamshan ghat'should
also be set up in the village. If one gets electricity during Ramzan,
then one should get electricity in Diwali also. If one gets electricity
during
Holi, then one should get it during Eid also. Ghats for Buddhists also.
Electricity on Buddha Jayanti, If Rssies Shiva gets a statue so also
for Buddha. At the cost of Rs 3000 crores if a anti-reservation get a
statue, one must also for DR BR Ambedkar the chief Architect of our
Constitution. If RSSised Shivaji gets a state at a cost of Rs 3000
crores, Rs 1600 crores for replacing the entire EVMs that selected
Congress, SP and BJP to gobble the Master Key.
12. stop advertising for the donkeys of JFP.
13.The three "Shehzaades" (Princes) – Modi, Akhilesh and Rahul – are not interested
in development. They have only looted the Centre and states in which they have
been in power.

R Muniappa Karnataka BSP Vice President on Mahathma Jotiba Phule on 19-2-2017 at Chamarajpet Bangalore
Jyotirao
Phule was a prominent social reformer and thinker of the nineteenth
century. He led the movement against the prevailing caste-restrictions.
He revolted against the domination of the Brahmins and struggled for the
rights of peasants and other downtrodden people. Mahatma Jyotiba Phule
was also a pioneer for women education and fought for education of girls
throughout his life. He is believed to be the first Hindu to start an
orphanage for the unfortunate children.
Childhood & Early Life
Jyotirao Govindrao Phule was born in Satara district of Maharastra in
1827. His father, Govindrao was a vegetable-vendor at Poona. Jyotirao's
family belonged to 'mali' caste and their original title was 'Gorhay'.
Malis were considered as an inferior caste by the Brahmins and were
shunned socially. Jyotirao's father and uncles served as florists, so
the family came to be known as `Phule'. Jyotirao's mother passed away
when he was just nine months old.
Jyotirao was an intelligent boy but due to the poor financial condition
at home, he had to stop his studies at an early age. He started helping
his father by working on the family's farm. Recognising the talent of
the child prodigy, a neighbour persuaded his father to send him to
school. In 1841, Jyotirao got admission in the Scottish Mission's High
School, Poona, and completed his education in 1847. There, he met
Sadashiv Ballal Govande, a Brahmin, who remained his close friend
throughout his life. At the age of just thirteen years, Jyotirao was
married to Savitribai.
Social Movements
In 1848, an incident sparked off Jyotiba's quest against the social
injustice of caste discrimination and incited a social revolution in the
Indian society. Jyotirao was invited to attend the wedding of one of
his friends who belonged to an upper cast Brahmin family. But at the
wedding the relatives of the bridegroom insulted and abused Jyotiba when
they came to know about his origins. Jyotirao left the ceremony and
made up his mind to challenge the prevailing caste-system and social
restrictions. He made it his life's work to hammer away tirelessly at
the helms of social majoritarian domination and aimed at emancipation of
all human beings that were subjected to this social deprivation.
After reading Thomas Paine's famous book 'The Rights of Man', Jyotirao
was greatly influenced by his ideas. He believed that awakenment of the
women and lower caste people was the only solution to combat the social
evils.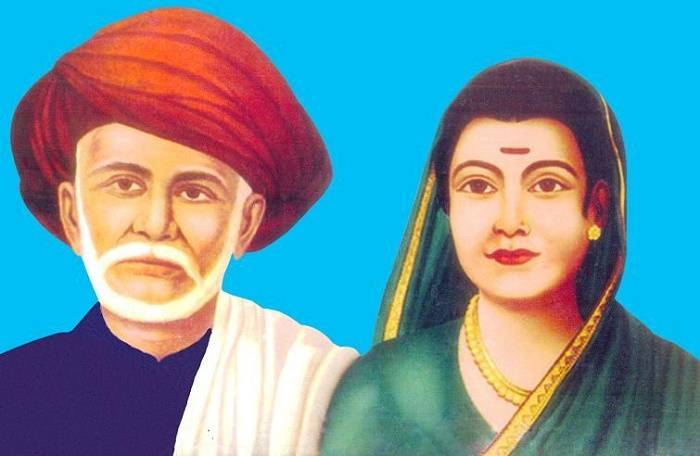 Efforts Towards Women Education
Jyotiba's quest for providing women and girls with right to education
was supported by his wife Savitribai Phule. One of the few literate
women of the time, Savitribai was taught to read and write by her
husband Jyotirao.
In 1851, Jyotiba established a girls' school and asked his wife to teach
the girls in the school. Later, he opened two more schools for the
girls and an indigenous school for the lower castes, especially for the
Mahars and Mangs.
Jyotiba realised the pathetic conditions of widows and established an
ashram for young widows and eventually became advocate of the idea of
Widow Remarriage.
Around his time, society was a patriarchal and the position of women was
especially abysmal. Female infanticide was a common
He occurrence and so was child marriage, with children sometimes being
married to men much older. These women often became widows before they
even hit puberty and were left without any family support. Jyotiba was
pained by their plight and established an orphanage in 1854 to shelter
these unfortunate souls from perishing at the society's cruel hands.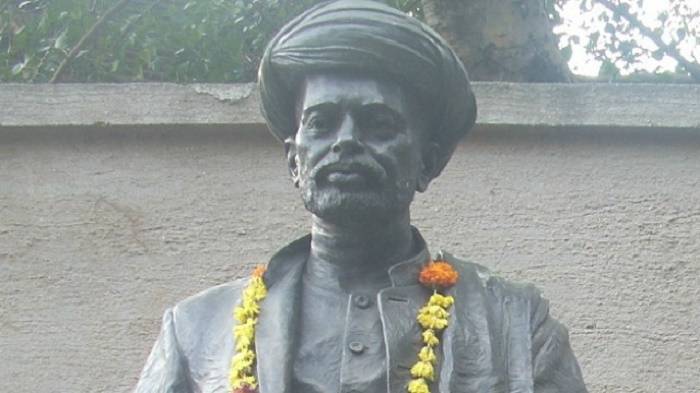 Efforts
Towards Elimination of Caste Discrimination
Jyotirao attacked the orthodox Brahmins and other upper castes and
termed them as "hypocrites". He campaigned against the authoritarianism
of the upper caste people and urged the "peasants" and "proletariat" to
defy the restrictions imposed upon them.
He opened his home to people from all castes and backgrounds. He was a
believer in gender equality and he exemplified his beliefs by involving
his wife in all his social reform activities. He believed that religious
icons like Rama are implemented by the Brahmin as a means for
subjugating the lower caste.
The orthodox Brahmins of the society were furious at the activities of
Jyotirao. They blamed him for vitiating the norms and regulations of the
society. Many accused him of acting on behalf of the Christian
Missionaries. But Jyotirao was firm and decided to continue the
movement. Interestingly, Jyotirao was supported by some Brahmin friends
who extended their support to make the movement successful.
Satya Shodhak Samaj
In 1873, Jyotiba Phule formed the Satya Shodhak Samaj (Society of
Seekers of Truth). He undertook a systematic deconstruction of existing
beliefs and history, only to reconstruct an equality promoting version.
Jyotirao vehemently condemned the Vedas, the ancient holy scriptures of
the Hindus. He traced the history of Brahmanism through several other
ancient texts and held the Brahmins responsible for framing the
exploitative and inhuman laws in order to maintain their social
superiority by suppressing the "shudras" and "atishudras" in the
society. The purpose of the Satya Shodhak Samaj was to decontaminate the
society from caste discrimination and liberate the oppressed
lower-caste people from the stigmas inflicted by the Brahmins. Jyotirao
Phule was the first person to coin the term 'SC/STs' to apply to all
people considered lower caste and untouchables by the Brahmins.
Membership to the Samaj was open to all irrespective of caste and class.
Some written records suggest that they even welcomed participation of
Jews as members of the Samaj and by 1876 the 'Satya Shodhak Samaj'
boasted of 316 members. In 1868, Jyotirao decided to construct a common
bathing tank outside his house to exhibit his embracing attitude towards
all human beings and wished to dine with everyone, regardless of their
caste.
Death
Jyotiba Phule devoted his entire life for the liberation of untouchables
from the exploitation of Brahmins. Apart from being a social activist
and reformer, he was also a businessman. He was also a cultivator and
contractor for the Municipal Corporation. He served as Commissioner of
the Poona Municipality between 1876 and 1883.
Jyotiba suffered a stroke in 1888 and was rendered paralyzed. On 28
November, 1890, the great social reformer, Mahatma Jyotirao Phule,
passed away.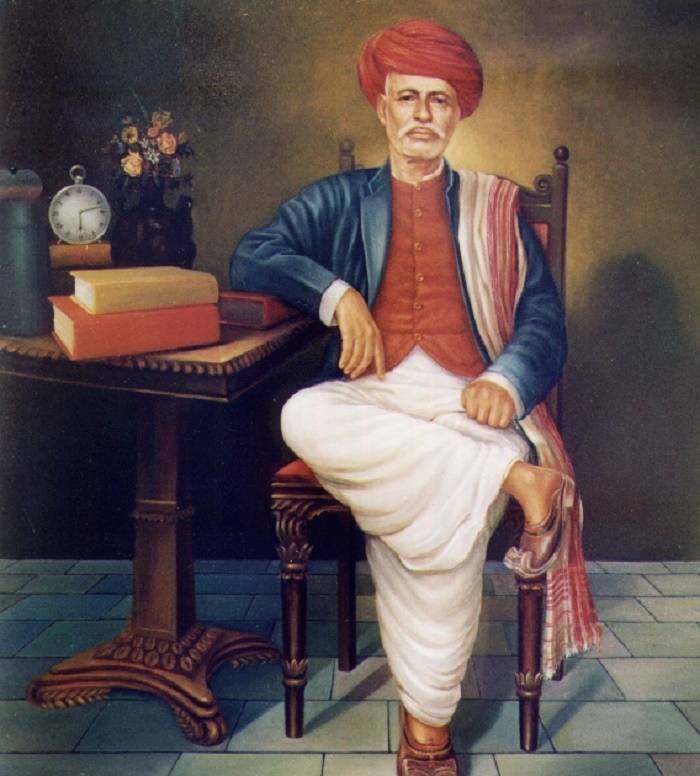 Legacy
Perhaps the biggest legacy of Mahatma Jyotirao Phule is the thought
behind his perpetual fight against social stigma that are enormously
relevant still. In the nineteenth century, people were used to accepting
these discriminatory practices as social norm that needed to be
enforced without question but Jyotiba sought to change this
discrimination based on caste, class and colour. He was the harbinger of
unheard ideas for social reforms. He started awareness campaigns that
ultimately inspired the likes of Dr. B.R. Ambedkar and Mahatma Gandhi,
stalwarts who undertook major initiatives against caste discrimination
later.
Commemoration
A biography of Jyotiba was penned by Dhananjay Keer in 1974 titled,
'Mahatma Jyotibha Phule: Father of Our Social Revolution'. The Mahatma
Phule Museum in Pune was set-up in honour of the great reformer. The
Government of Maharashtra introduced the Mahatma Jyotiba Phule
Jeevandayeeni Yojana which is a cashless treatment scheme for poor. A
number of statues of the Mahatma have been erected as well as several
street names and educational institutes have been rechristened with his
name – eg. Crawford Market in Mumbai is rechristened as Mahatma Jyotiba
Phule Mandai and the Maharashtra Krishi Vidyapeeth at Rahuri, Maharshtra
was renamed Mahatma Phule Krishi Vidyapeeth.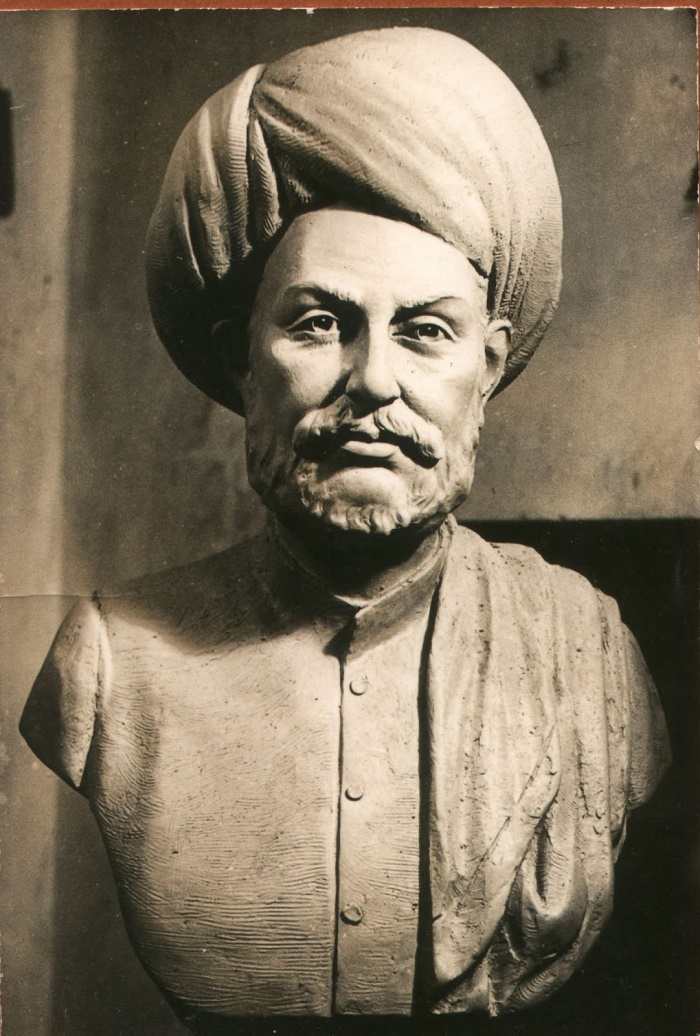 Lakshmi Gopinath Karnataka BSP Head Quarters In-Charge on

Who is Savitribai Phule?
What
did she do for women's rights ?
Phule also worked to abolish discrimination and unfair treatment of
people based on caste and gender.
At a time when people hardly identified the grievances of women in
India, Savitribai Phule along with her husband stood up to fight the
injustice against women.
Savitribai Jyotirao Phule, born on 3 January 1831, was a social reformer
and poet. She played an important role in fighting for women's rights
in India during British rule and is described as "one of the
first-generation modern Indian feminists".
Phule along with her husband founded the first women's school at Bhide
Wada in Pune in 1848.
The child bride who stood up against discrimination
Born into a family of farmers in Naigaon, Maharashtra, she was married
to 12-year-old Jyotirao Phule at the age of nine.
The practice of child marriage was prevalent in the 19th century and
since the mortality rate was high at the time, many young girls often
became widows even before attaining puberty.
Such widows used to shave their heads, wear a simple red sari and live a
life of austerity. It was Savitribai who decided to stand up against
this practice and organized a strike against the barbers in order to
persuade them to stop shaving the heads of the widow.
She noticed the plight of women who after falling prey to sexual
exploitation, and becoming pregnant, either committed suicide or killed
the newborn due to fear of banishment by the society. To cater to such
women she opened a care center for pregnant rape victims and helped
deliver their children.
The care center was called "Balhatya Pratibandhak Griha" (Infanticide
prohibition house).
Challenging the casteist patriarchy
Phule also worked to abolish discrimination and unfair treatment of
people based on caste and gender.
She found the treatment of the untouchables problematic and opened a
well in her house in 1868 so that, people who were refused drinking
water by the upper caste can use it.
She died while taking care of the patients suffering during the
worldwide Third Pandemic of the bubonic (bacterial infection) plague.