01/31/18
Filed under:
General
Posted by:
site admin
@ 11:19 pm


2519 Thu 1 Feb 2018 LESSON




Happy birthday to Navaneetham Chandrasekharan on 1-2-2018 and all those who are born in February.
May all be Happy, Welland Secure!
May all Liver Long!
May all have calm, quiet, alert, attentive and Equanimity Mind with a clear understanding that Everything is Changing!
1 Classical Pāḷi
Paṭisambhidā Jāla-Abaddha Paripanti Tipiṭaka Anvesanā ca Paricaya Nikhilavijjālaya ca ñātibhūta Pavatti Nissāya 
http://sarvajan.ambedkar.org anto 105 Seṭṭhaganthāyatta Bhāsā

23 Classical English

Analytic Insight Net - FREE Online Tipiṭaka Research and Practice University
and related NEWS through http://sarvajan.ambedkar.org in
105
CLASSICAL LANGUAGE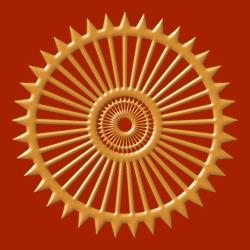 Leave a Reply