03/25/11
Filed under:
General
Posted by:
site admin
@ 3:27 am
207 LESSON Anopama the Millionaire s Daughter 25 03 2011 FREE ONLINE eNālandā Research and Practice UNIVERSITY and BUDDHIST GOOD NEWS letter to VOTE for BSP ELEPHANT for Social Transformation and Economic Emancipation to attain Ultimate Bliss-Throug http://sarvajan.ambedkar.org
LESSON 207
Course Programs
Anopama, the Millionaire's Daughter
Born in a high-ranking family
with much property, great wealth,
consummate in complexion & figure,
I was the daughter of Majjha, the treasurer.
Sons of kings sought for me,
sons of rich merchants
longed for me.
One of them sent my father a messenger,
saying, "Give me Anopama.
I will give in return
eight times her weight
in jewels & gold."
But I, having seen
the One Self-awakened,
unsurpassed, excelling the world,
paid homage to his feet,
sat down to one side.
He, Gotama, from sympathy,
taught me the Dhamma.
And as I sat in that very seat,
I attained the third fruit
[of non-return.]
Then I cut off my hair,
and went forth into homelessness.
Today is the seventh day
since I made craving
wither away.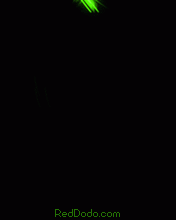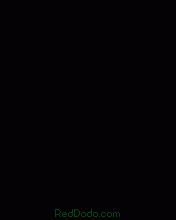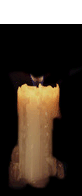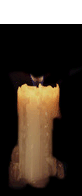 THE
BUDDHIST
ONLINE GOOD NEWS
Friday 25th March, 2011
Islamic Center will give $5K to Buddhists for Japan relief
STOCKTON - Moved by stories of tragedy, members of the Stockton Islamic Center have quickly raised a $5,000 donation for the Buddhist Church of Stockton in support of relief efforts in Japan.
Friday 25th March, 2011
Susan Piver: What I Look For in a Meditative Practice
Russell Brand is a meditator? For some reason, I take personal pride in every newcomer to the practice.
I know he's been practicing because I read it in
A Buddhist temple is one of the few buildings left standing after the tsunami surged eight kilometres inland, to the town of Rikuzentakata.
POLITICS is SACRED with GOOD GOVERNANCE
All the doles
announced to more than 85 % of the poor by Political Parties amounts to less
than 15% of the total budget of the state. More than 85% of the budget will be
enjoyed by 15% population of rich politicians and capitalists after cornering
votes from the poor and the black money will be deposited in Foreign Banks to
benefit those countries. For equal distribution of wealth, vote BSP.

VOICE OF SARVAJAN HONEYLEAKS
http://www.indiaeveryday.in/tamilnadu/
Karunanidhi, Jayalalithaa declare assets
India Blooms News Service
Chennai, Mar 25 (IBNS) Tamil Nadu Chief Minister M Karunanidhi and his rival J Jayalalithaa are worth a little less than Rs 100 crore if their declared assets are clubbed together.
While Karunanidhi has declared assets worth Rs 41 crore, Jayalalithaa has come out with assets of Rs 51 crore.
Both the leaders have made their assets public as per the Election Commission guidelines ahead of next month's state Assembly polls.
Karunanidhi's assets include the property of his two wives Dayalu and Rajathi.
His own assets amount to Rs 4.92 crore.
Dayalu, mother of Union minister MK Alagiri and state deputy CM Stalin, owns immovable properties worth Rs 15.4 crore.
She also has a car worth Rs 16 lakhs and 60 per cent stake in Kalaignar TV, valued at Rs 6 crore.
Besides, Dayalu owns gold jewellery worth Rs 10.96 lakhs and other jewellery worth Rs 1.6 lakhs and a house in Tiruvarur worth Rs.5.51 lakhs.
Rajathi, mother of MP Kanimozhi, has immovable property worth Rs 20.6 crore.
She also has 25 lakh shares worth Rs 2.5 crore in Westgate Logistics firm and gold jewellery worth Rs 9.85 lakhs.
Rajathi also owns a house in Chennai valued at Rs 3.14 crore.
Jayalalithaa, a former Tamil Nadu chief minister herself, has declared assets worth Rs 51.40 crore.
The assets include Rs 25,000 cash in hand and bank balance of Rs 4.5 lakhs and five cars worth Rs 8.35 lakhs.
She also has agricultural land worth Rs 11.3 crore and owns four commercial buildings in Chennai and Hyderabad valued at Rs 6 crore 39 lakhs.
Jayalalithaa also revealed that bank deposits amounting to Rs 2 crore and investment in shares worth Rs.50,000 have been seized by the police and given to the custody of the court.
Rajathi Ammal owes Rs 1 crore to Kanimozhi
T Muruganandham
Express News Service
First Published : 25 Mar 2011 02:13:25 AM IST
Last Updated : 25 Mar 2011 02:26:36 PM IST
CHENNAI: Chief Minister M Karunanidhi's wife Rajathi Ammal owes Rs1 crore to daughter Kanimozhi, according to the details of the assets declared by the DMK chief, while filing his nomination for the Thiruvarur Assembly constituency on Thursday.
In the affidavit, Karunanidhi has said that Rajathi Ammal has availed of a loan of Rs 1,01,76,503 from her daughter Kanimozhi. Rajathi Ammal had more assets than Dayalu Ammal, according to the affidavit. While Rajathi Ammal had movable and immovable assets to the tune of Rs 23,97,00,552, Dayalu Ammal had Rs 15,45,36,363. As far as Karunanidhi was concerned, his total assets were worth Rs 4,92,56,855. The total assets of the three put together stood at Rs 44,34,93,770.
Karunanidhi also declared that he was not imprisoned for two or more years for any crime. However, he said a case was pending against him in a court in Adhoni in Andhra Pradesh. The case was filed for creating rivalry between various sections of the society (IPC 298, 153 (A) and 505 (2).
Like many other leaders, Karunanidhi too did not own a car. But his wife Dayalu Ammal had a Honda Accord car worth Rs 16,02,321.
According to the Income Tax returns filed for the year 200910, Karunanidhi had shown an income of Rs 37,34,020.
Similarly, Dayalu Ammal and Rajathi Ammal's incomes were shown to be Rs 64,37,330 and Rs 1,67,94,106, respectively.
http://www.indiaeveryday.in/tamilnadu/fullnews-jaya-betters-mk-in-freebie-spread-1131-2439960.htm
Jaya betters MK in freebie spread
Shyam Balasubramanian
Express News Service
First Published : 25 Mar 2011 02:12:45 AM IST
Last Updated : 25 Mar 2011 08:58:32 AM IST
CHENNAI: Every woman in Tamil Nadu will get a fan, mixie and grinder free, and every beneficiary of the one-rupee-a-kilo rice scheme will get 20 kilos of grain free, if the AIADMK is voted to power, says the party manifesto released on Thursday. With its poll promises, the AIADMK also launched a full frontal attack on archrivals DMK by promising to retrieve for the original owner any land that had been grabbed by DMK patriarch M Karunanidhi's family, DMK ministers or their henchmen.
Giving the assurance that all schemes promised by the AIADMK would be implemen­ted, along with continuing all existing welfare schemes, party general secretary J Jayalalithaa released the manifesto in Tiruchirapalli.
The AIADMK went one step ahead of the DMK on the question of benefits for the people, promising four goats to the poorest of BPL families, and also three cents of land to build a house, for those among them who do not have one.
Invoking the cable TV policy from its 2001-2006 stint in power, the AIADMK promis­ed to end the monopoly in the business. Cable TV services would be provided by the government at reduced rates, the manifesto promised.
The party also hit a key election issue, promising to control rising prices by striking down on blackmarketing, hoarding and price fixing.
Setting eyes on rural voters, the manifesto promised uninterrupted power supply, besides three-phase connections across the state in four years. Solar power generation too will be vastly improved.
Farm production will be doubled and nine percent agricultural growth ensured. Annual rice production will be improved from 8.6 million tonnes to 13.45 million tonnes. High quality seeds and farm equipment will be provided and 30,000 hectares of farmland would be brought under a special micro irrigation scheme.
The youth, backward classes, minorities and self help groups were wooed with a slew of measures and promises of new SEZs.
Spouse of TNCC is a crorepati, according to affidavit
PTI | 02:03 PM,Mar 25,2011
Awakeness Practices
All 84,000 Khandas
As Found in the Pali Suttas
Traditionally the are 84,000 Dharma Doors - 84,000 ways to get Awakeness. Maybe so; certainly the Buddha taught a large number of practices that lead to Awakeness. This web page attempts to catalogue those found in the Pali Suttas (DN, MN, SN, AN, Ud & Sn 1). There are 3 sections:
The discourses of Buddha are divided into 84,000, as to separate addresses. The division includes all that was spoken by Buddha."I received from Buddha," said Ananda, "82,000 Khandas, and from the priests 2000; these are 84,000 Khandas maintained by me." They are divided into 275,250, as to the stanzas of the original text, and into 361,550, as to the stanzas of the commentary. All the discourses including both those of Buddha and those of the commentator, are divided into 2,547 banawaras, containing 737,000 stanzas, and 29,368,000 separate letters.
BUDDHA (EDUCATE)! DHAMMA (MEDITATE)! SANGHA (ORGANISE)!
WISDOM IS POWER
Awakened One Shows the Path to Attain Eternal Bliss
Using such an instrument
The Free ONLINE e-Nālandā Research and Practice University has been re-organized to function through the following Schools of Learning :
Buddha's Sangha Practiced His Dhamma Free of cost, hence the Free- e-Nālandā Research and Practice University follows suit
As the Original Nālandā University did not offer any Degree, so also the Free e-Nālandā Research and Practice University.
The teachings of Buddha are eternal, but even then Buddha did not proclaim them to be infallible. The religion of Buddha has the capacity to change according to times, a quality which no other religion can claim to have…Now what is the basis of Buddhism? If you study carefully, you will see that Buddhism is based on reason. There is an element of flexibility inherent in it, which is not found in any other religion.
Bhimrao Ramji Ambedkar , Indian scholar, philosopher and architect of Constitution of India, in his writing and speeches
IKAMMA,REBIRTH,AWAKEN-NESS,BUDDHA,THUS COME ONE,DHAMMA II.ARHA ,FOUR HOLY TRUTHS,EIGHTFOLD PATH,TWELVEFOLD CONDITIONED ARISING,BODHISATTVA,PARAMITA,SIX PARAMITAS III.SIX SPIRITUAL POWERS,SIX PATHS OF REBIRTH,TEN DHARMA REALMS,FIVE SKANDHAS,EIGHTEEN REALMS,FIVE MORAL PRECEPTS IV. MEDITATION,MINDFULNESS,FOUR APPLICATIONS OF MINDFULNESS,LOTUS POSTURE,SAMADHI,CHAN SCHOOL,FOUR JHANAS,FOUR FORMLESS REALMS V. FIVE TYPES OF BUDDHIST STUDY AND PRACTICE,MAHAYANA AND HINAYANA COMPARED,PURE LAND,BUDDHA RECITATION,EIGHT CONSCIOUSNESSES,ONE HUNDRED DHARMAS,EMPTINESS VI. DEMON,LINEAGE
with
Level I: Introduction to Buddhism,Level II: Buddhist Studies,
TO ATTAIN
Level III: Stream-Enterer,Level IV: Once – Returner,Level V: Non-Returner,Level VI: Arhat
Jambudvipa, i.e, PraBuddha Bharath scientific thought in
mathematics,astronomy,alchemy,andanatomy
Philosophy and Comparative Religions;Historical Studies;International Relations and Peace Studies;Business Management in relation to Public Policy and Development Studies;Languages and Literature;and Ecology and Environmental Studies
Jambudvipa, i.e, PraBuddha Bharath scientific thought in
Mathematics
Astronomy
Alchemy
And Andanatomy
Buddhist perception of humanity
Buddhism and Information Technology
Buddhist perception of Business Management in Relation to Public Policy and Development and Ecology and Environment
Buddhist perception of Languages and Literature
MAY YOU BE EVER HAPPY, WELL AND SECURE
MAY YOU LIVE LONG
MAY ALL SENTIENT AND NON-SENTIENT BEINGS BE EVER HAPPY
MAY YOU BE ALWAYS HAVE CALM, QUIET, ALERT,ATTENTIVE AND
EQUANIMITY MIND WITH A CLEAR UNDERSTANDING THAT
NOTHING IS PERMANENT
Leave a Reply