12/08/15
Filed under:
General
Posted by:
site admin
@ 4:40 am
1707 LESSON Tue Dec 08 2015

FREE Online A1 (Awakened One) Tipiṭaka Research & Practice University (FOA1TRPU) & Social Transformation Volcano (STV) NEWS through

http://sarvajan.ambedkar.org

in

92 CLASSICAL LANGUAGES


Email:
awaenoneA1
@gmail.com
conducts lessons for the entire society and requesting every one to
Render

exact
translation to this GOOGLE translation in their Classical Mother
Tongue
and in any other languages they know and PRACTICE and forwarding it to
their relatives and friends will qualify them to be a faculty and
to
become a STREAM ENTERER (SOTTAPANNA) and then to attain ETERNAL
BLISS as
FINAL GOAL !
THIS IS AN EXERCISE FOR ALL THE ONLINE VISITING STUDENTS FOR THEIR PRACTICE

Tipiṭaka (Kannada)





೧೦. ಕೋಸಮ್ಬಕಕ್ಖನ್ಧಕೋ
Politico-Social Transformation Movement Volcano (PSTMV)

NEWS

08-12-2015
is dedicated to Guruji O.Sreedharan, one of the founders along with B
Krishnappa of DSS by all SC/ST in general and Arogya Rakshakas for the
yeomen service he had rendered.

He
was responsible for getting appointments and promotions for them apart
from land and saving many of them from false charge sheets filed against
them whenever they became eleigible for their higher promotions by the
tyrany of the upper castes. Many daily wagers got equal pay for equal
work and their digninity and self respect was saved.
He
died on Friday 08-12-2006. He was 74. Mr Sreedharan led many movements
for the welfare happiness and peace of the downtrodden. He was an
advocate, has written several booklets to educate them.

Kambalapalli Carnage

The Chained Bonded Labourers Of Karnataka
Written By Oruvingal Sreedharan And R. Muniyappa
Published by Babasaheb Dr.B.R. Ambedkar Adhyayana Kendra, Bangalore-9
Dedicated to late Sriramappa and other Six Scheduled Castes who were burnt alive at Kambalapalli

sincerely acknowledging the support given by the following DSS/BSP activists for bringing out this small booklet
O. Rajanna, N. Shivanna, Krishna Chinthamani, Dr.L. Hanumanthaiah, Marasandra Muniyappa.
Ayodhya
disputed site is Babri Masjid, says Mayawati accusing Murderers of
democratic institutions (Modi) remotely controlled by intolerant,
violent, militant, shooting, lynching cannibals with full of hatred
with anger, jealousy, delusion of just 1% chitpawan brahmins Rowdy
Swayam Sevaks for the power greedy stealth hindutva cult's Bahuth
Jiyadha Paapis (BJP) which are defilement of the mind that is madness
which has got nothing to with spiritualism requiring treatment in mental
asylums with Insight Meditataion as a cure till their untrained mind
gets trained to accept 99% sarvajans including
SC/STs/OBCs/Minorities/poor upper caste brahmins and baniyas as human
beings by proportionately reprepresenting them in their organisation
for peace and harmony of all societies' welfare , happiness, democracy,
liberty, equality and fraternity as enshrined in our Constitution and
strive to create Prabuddha Bharath, since Buddha the Awaken One with
Awareness said all are equal. Status quo as per the Constitution was not
maintained and illegal act of demolishing the Babri masjid was carried out.
Now it is for them to reconstruct the same to respect Constitution and
over come their sin.

1
% chithpawan brahmin vir savarkar manufactured hinutva for vote bank
politics. RSS hindutva maha sabha and all its parivars believe in
avathars have created many avathars like Visha Venomous hindutva
paapis(VHP), Bahuth Jiyadha Paapis(BJP) Akil Bhatathiya Vidhyathi Paapis
(ABVP) etc., for gobbling power. Murderer nathuram gode also belonged
to chitpawan brahmin community.
A
three-tier security cordon was thrown around Faizabad district and
all its entry points were sealed to maintain peace ahead of the Visha
Venomous Hindutva Paapis (VHP)'s on Sunday to mark the 23rd anniversary
of Babri Masjid
demolition. She also said that it was being destroyed by communal
forces. "Ram aur Sharad Kothari ke jeevan se prerna lekar samaj khada ho
aur Somnath ke samaan bhavya Ram mandir ke nirman hetu taiyyar ho
(Society should draw inspiration from Ram and Sharad Kothari and prepare
for building a grand Ram Temple like Somnath)", the RSS chief was
quoted a few days ago.
But the
Society should draw inspiration from Ram who was created by a Scheduled
caste Valmiki and not to just read Ramayana and demolish Perumal Koil and
Babri Masjid. But must maintain Status Quo.

"The demolition took place on the death anniversary of Dr Ambedkar who was "secular", the BSP supremo added.
Hitting
out at the Bahuth Jiyadha Paapis (BJP), Mayawati said that they are anti-SC/STs as well as Muslims. She alleged that the
BJP was only fanning communal atmosphere.
Mayawati calls disputed structure in Ayodhya 'Babri Masjid', says Ambedkar was 'secular'
Lucknow: BSP supremo Mayawati on Sunday described the disputed structure at Ayodhya as 'Babri Masjid'.

"Babri Masjid was demolished by communal forces," Mayawati said.
"The demolition took place on the death anniversary of Dr Ambedkar who was 'secular'," the BSP supremo added.
She was speaking on the 60th death anniversary of Dr Bhimrao
Ambedkar. Also, 6th December marks the anniversary of Babri Masjid
demolition.
"The demolition took place on the death anniversary of Dr Ambedkar who was "secular", the BSP supremo added.
The
apex court had on March 4 last year issued notice to 21 people
including Advani, Thackeray, Kalyan Singh, Uma Bharti, Satish Pradhan,
CR Bansal, MM Joshi, Vinay Katiyar, Ashok Singhal, Giriraj Kishore,
Sadhvi Ritambhara, VH Dalmia, Mahant Avaidhynath, RV Vedanti, Param Hans
Ram Chandra Das, Jagdish Muni Maharaj, BL Sharma, Nritya Gopal Das,
Dharam Das, Satish Nagar and Moreshwar Save.
The court had asked
all of them to file their response on why criminal conspiracy charges
should not be revived against them in the Babri Masjid demolition case
Vishwa Rathna Dr BR Ambedkar founding Father of Modern Constitution of Prabuddha Bharath
Mahaparinibbana Diwas 2016
Thousands
pay homage to Vishwa Rathna Dr BR Ambedkar founding Father of Modern
Constitution of Prabuddha Bharath on death anniversary on 06-12-2016
Free Online Conference/Seminars/Symposiums /Debate
through http://sarvajan.ambedkar.org
President
Obama recognized Dr. Ambedkar founding father of Modern Prabuddha
bharath for his extraordinary contributions in his address to the
parliament in November 2010. Here is the part of the speech.
http://ambedkarcaravan.com/2015/01/23/what-us-president-barack-obama-said-on-dr-b-r-ambedkar/
26th
January 2016 Republic Day to be Celebrated as Liberty, Fraternity and
Equality Day as a tribute to Vishwa Rathna Dr BR Ambedkar founding
Father of Modern Constitution of Prabuddha Bharath's
125th Birth Anniversary
On
this auspicious day the 99% Intellectuals of Sarvajans including
SC/STs/OBCs/Minorities/poor upper castes have resolved to Observe 26th
January 2016
Republic Day
as Liberty, Fraternity and Equality Day as a tribute to Dr BR Ambedkar's
125th Birth Anniversary
Free Online Conference/Seminars/Symposiums /Debate
through http://sarvajan.ambedkar.org
will continue till 26th January 2016
and beyond till all the fraud EVMs are replaced with paper ballots
and
the CJI order for dismissal of Central and all State Governments
selected through these fraud EVMs and fresh elections conducted with
paper ballots.
Ex CJI SADHASIVAM, shirked its duty &
committed a grave error of judgment by allowing in phased manner Fraud
Tamperable EVMs on the request of CEC SAMPATH because of Rs.1600 crore
cost to replace them and dealt a fatal blow to the Country's
democracy.

Ex CJI did not order for ballot paper system to be brought
in. No such precautionary measure was decreed by the apex court. Ex CJI
did not order that till the time this newer set of about 13,00,000
voting machines is manufactured in full & deployed totally. All the
people in 80 democracies in the world who simply done away with
fradulent EVMs should not recognise Modi & his Government. These
Insecure EVMs must be scraped and Fresh Lok Sabha and all the State
Assembly elections conducted with these EVMs must be scraped and Fresh
elections must be ordered to save Democracy, Liberty, Fraternity and
Equality a Enshrined in the Constitution.
This act of CJI and CEC
helped the Murderer of democratic institutions (Modi) remotely
controlled by 1% chitpawan brahmin Rowdy Swayam Sevaks gobble the MASTER
KEY which goes against the interest of 99% Sarvajans including
SC/STs/OBCs/Minorities/poor upper castes' liberty, fraternity and
equality as enshrined in our Constitution fathered by Babasaheb Dr BR
Ambedkar.
And this act is itself a proof that the EVMs are
vulnerable to fraud for which they must be punished because of their
practice of hatred which is madness requiring treatment of Insight
meditation in mental asylum .
The present CJI must dismiss the
central and all the State Governments selected by these fraud EVMs and
order for fresh elections with paper ballots which are followed by 80
democracies around the world.
2. Ms Mayawati who could not win
even a single seat in the last Lok sabha Elections because of the
tampering of these fraud EVMs won more than 80 % votes in the last UP
Panchayat elections conducted through paper ballots. That is another
proof of vulnerability of these fraud EVMs.
Therefore, All the
future elections have to be conducted through paper ballots. Then Ms
Mayawati will not only become the CM of UP but also the next PM of
Prabuddha Bharath.


BUDDHA MEANS AWAKENED ONE (A1)WITH AWARENESS !
WE WERE BUDDHISTS, WE ARE BUDDHISTS AND WE CONTINUE TO BE BUDDHISTS!
DHAMMO RAKKAHATHI RAKKHITHA !
DHAMMA PROTECTS ONE WHO PROTECTS DHAMMA !
Fearless Meditation
  I undertake the rule of training to be kind and
  Compassionate towards all living creatures.
  I undertake the rule of training to always give.
  I undertake the rule of training to Honour the self respect   and dignity of men/women.
  I undertake the rule of training to always make true speeches.
  I undertake the rule of training to consume healthy food and drinks.
	
May all take up law studies along with their own studies
May
all stand on their own legs by practicing trades and business to earn
more to spread the teachings of the awakened One with awareness!

May all Wake up early in the Morning at 3:45 am

After bath practice INSIGHT MEDITATION in different postures of the body
Visual Breathing Exercise
Sitting
Lying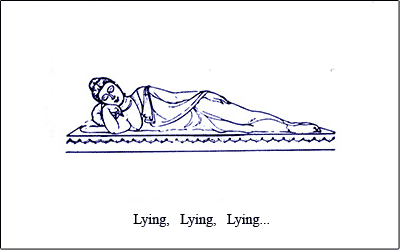 Walking

image: http://cdn.makeagif.com/media/3-10-2015/_sMn69.gif

Read more at http://makeagif.com/_sMn69#3AqSFWeG3mgJAIP7.99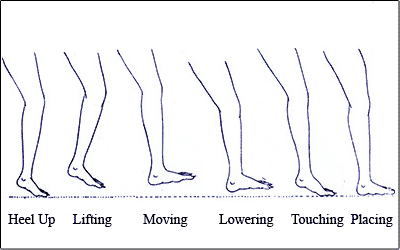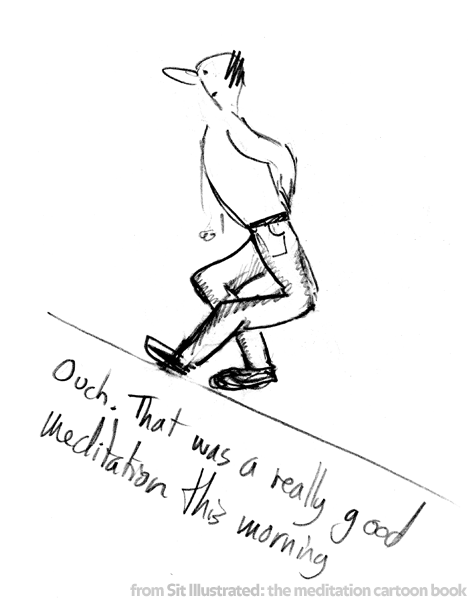 Jogging
Cycling

Swimming

Standing

http://www.zenforuminternational.org/viewtopic.php?f=7&t=3352
https://www.tumblr.com/tagged/standing-meditation
Martial Arts

Martial artists emphasize standing meditation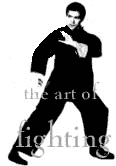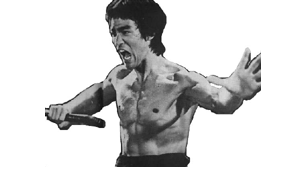 Judo

http://thoughtelevators.com/indexr.php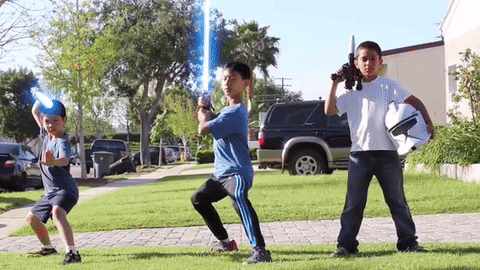 Dancing

May all Participate in
Free Online Conference/Seminars/Symposiums /Debate
through http://sarvajan.ambedkar.org
will continue till 26th January 2016
and beyond till all the fraud EVMs are replaced with paper ballots
and
the CJI order for dismissal of Central and all State Governments
selected through these fraud EVMs and fresh elections conducted with
paper ballots.

Free Online Conference/Seminars/Symposiums /Debate
through http://sarvajan.ambedkar.org


will continue till 26th January 2016
and beyond till all the fraud EVMs are replaced with paper ballots
and
the CJI order for dismissal of Central and all State Governments
selected through these fraud EVMs and fresh elections conducted with
paper ballots.

May all Keep sending all the materials collected with respected to
fraud EVMs which will continue to be published till the final goal is
achieved.
to
prabuddhabharath347@gmail.com,awakenonA1@gmail.com,ravindra.babu753@gmail.com,rmuniappabsp@gmail.com
srenivasaboudh@gmail.com,kodandaram76@gmail.com,aonedelightsamayal@gmail.com,sarvajanow@yahoo.co.in,bspnow@yahoo.co.in
dhammatvaone@yahoo.in,jhalderm@eecs.umich.edu,letters@usatoday.com,jenokela@yahoo.com,kerrie@nytimes.com,
Contributor -8

Electronic voting is the real threat to elections

Director, University of Michigan Center for Computer Security and Society
jhalderm@eecs.umich.edu
jhalderm@eecs.umich.edu
letters@usatoday.com,
jenokela@yahoo.com,
kerrie@nytimes.com
http://www.theguardian.com/technology/2015/feb/26/should-britain-introduce-electronic-voting


Should Britain introduce electronic voting?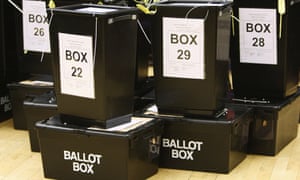 Suppose,
for a second, that the concept of elections was new, and it was your
job to pitch them to the nation. You start off singing the praises of
democracy, and how it transfers power to the people like never before.
People are looking excited, so you then bring up the concept of a
legislature: all the elected representatives doing the important task of
scrutinising the government, as well as enacting new laws and debating
important national issues.
You've pretty much won them over, so now you turn to elections: those
momentous days when the whole nation marks their choices with a pencil
cross on small pieces of paper, which are gathered up, counted by hand
in their thousands, and used to determine who runs the country.
A deathly silence falls. Someone in the back mutters: "Paper?" You
decide that now is perhaps not the time to introduce the concept of
postal voting.
Face it: British elections are ever so slightly anachronistic.
Pencil and paper
The problems with our current, resolutely 19th-century method of
running elections should be obvious. Votes can be miscounted, misread,
or even simply misplaced. Counts consist of thousands of people across
the country, paid overtime to stay up all night manually sorting and
counting those votes. When they go wrong – as happened in Tower Hamlets
during the 2014 local elections – there's no easy way to trace the
problems back to their source, and no easy way to fix them other than
simply restarting the count.
At this point, one might be forgiven for feeling trapped in the
"before" section of an infomercial. But yes: there is a better way.
Electronic voting machines are used in some of the world's biggest
democracies, including Brazil, India, and the Philippines, to get around
some of these hurdles. The machines come in all shapes and sizes, from
small touchscreen devices to larger units with physical buttons and a
printed ballot paper on the front.
But those nations that have widespread adoption of electronic voting
are also developing nations with relatively short democratic histories
and their own unique challenges, from inaccessible rural populations to
low levels of literacy.
Addressing those concerns was a driver for the introduction of
electronic voting, but has also led to a perception that the technology
wasn't necessary in developed nations, according to Antonio Mugica, the
chief executive of electronic voting firm Smartmatic.
"In western Europe, there isn't a generalised perception that
integrity needs to be improved," he says. But while it's true that the
mature democracies of western Europe tend not to see outright stolen
elections, there is still the potential for mistakes. And, after all,
"the fact that there is no crime in this neighbourhood in London doesn't
mean you're not going to put a door and a lock."
But
that's not enough of a pitch for many, who – perhaps fairly – take the
view that voting with paper ballots isn't broken, and doesn't need to be
fixed. Mugica disagrees. "The reason to bring technology into the
election process is to increase integrity and security, but it has a
series of important collateral benefits.
"One is cost reduction: so I'm sure Britain could spend less per
election if it was using technology, and the security and integrity
would be 10 to a hundredfold better. So you have something that's a
hundredfold better, and it's going to cost less."
The concept of electronic voting has garnered widespread political
support, seen as both a cost-saving measure and a possible way of
boosting turnout in an era of declining voter representation. A Labour
spokeswoman said: "Labour is committed to looking at radical ways of
encouraging more people to vote, by making the process easier and more
in tune with the way people live their lives … Labour will pilot secure
systems for electronic voting, including online voting."
Not everyone agrees that electronic voting is dramatically better, or
even better at all. The switch does remove some problems inherent to
paper ballots – not least the cost of simply printing and distributing
the millions of ballots required to make an election happen. But it also
introduces its own.
The chief fear of many is that a switch to electronic voting would make electoral fraud easier, not harder.
In the worst-case scenario, rather than forging ballots individually, a
wannabe dictator could simply flip a switch and win the election with no
trail in sight.

Jim Killock, the executive director of the Open Rights Group, says that voting has to be secret, secure and accountable.
"This
is a very hard problem to solve and so far nobody has managed it.
Accountability in most software systems means a clear audit trail of who
did what, which of course would violate the basic question of secrecy."
And even without ascribing malicious intent, a bug in an electoral
machine's operating system could alter the vote result systematically.
That's why many observers, such as ORG, prefer that the machines only
run on open source code, so that independent observers can check the
programming is bug-free.
Smartmatic doesn't go that far, citing the need to protect trade
secrets, but typically encourages nations to perform a fully independent
code review in the runup to an election, inviting all political parties
and representatives of civil society to check for bugs. The code is
compiled then and there, with a digital signature that individual voters
can use to check that their machine is running the correct software.
As for the audit trail, it's something that the company takes very
seriously. "We bring, along with the technology solution, a
recommendation to perform 17 different audits, before, during and after
the election," says Mugica.
Keyboard and mouse
But if those problems are tricky to solve, they're nothing compared
to the other major form of electronic voting, online voting. Casting
votes over the internet seems like the natural progression of democracy
to the 21st century, but it requires a fairly fundamental rethink of how
the electoral process should work.
In order to let people cast votes from home over the internet, we
have to decide to give up some of the most important principles of our
electoral system, like guaranteeing that a vote cannot be given away,
stolen or forced, and ensuring secrecy of the ballot.
Those problems are so fundamental that, to date, only one country has
really cracked the problem: Estonia, where almost a quarter of all
votes cast in the 2011 parliamentary elections were made online. In
March, the country heads to the ballots again, for its sixth election
where online voting is allowed. And the proportion of votes cast online
is expected to rise even further.
How have they solved the problems? With a mixture of hard work and
smart solutions. On the one hand, Estonian civil society is the most
connected in the world: every citizen has an online ID card, which has
biometric information about them and digital signing capabilities. The
card can be used with a chip-and-pin machine to prove to government
agencies online that its user is a citizen of Estonia.
That solves half the problem, letting voters sign and encrypt their
votes as they transmit them to the polling office, in order to prevent
them being intercepted or fraudulently cast.
But what Estonia can't do is control the conditions in the home of
the voter. So instead, they get around it another way, explains
Smartmatic's Michael Summers, who works with the Estonian government to
provide the voting solution. After voting, "a copy of the vote is also
sent to a verification server". The voter can then check that their vote
has been correctly registered at any time, to ensure that it wasn't
changed by malware on their computer, for instance.
"If you think about an internet application, the environment which is
hardest to control is the voters' computer. Anyone who has a laptop
runs the risk of downloading malware, so the purpose of verification is
that we give the voter an opportunity to check that their vote has been
correctly recorded by the server."
Importantly,
voters can also change their votes throughout the polling period, and
if they vote in person as well, that "overwrites" their online vote. The
idea is to limit the opportunities for coercion, so that even if
someone demands to watch a citizen cast the "correct" vote, they can
easily vote according to their conscience later.
All the same, the opportunities for funny business are higher than
in-person voting. But, argues Summers, that's the wrong comparison;
instead, online voting should be compared to postal votes, used by 15%
of the electorate in Britain in 2010. That comparison is much more
favourable. When you make a postal vote, after all, "your mechanism for
securing that ballot is a piece of gummed paper. As opposed to a robust
RSA certificate which is significantly harder to crack than steaming
open an envelope by putting it over a kettle".
But regardless of the correct comparator, the ORG's Killock argues
that the potential downsides of internet voting are just too great. "You
have the complexity of making sure that internet systems are secure,
that the voting equipment can be trusted despite being attached to the
internet, and that every voter's machine is not being tampered with.
"Given the vast numbers of machines that are infected by criminally
controlled malware and the temptation for someone to interfere in an
election, internet voting is a bad idea."
But the tide seems to be turning in the concept's favour. In January, the Speaker of the House of Commons published a report on digital democracy, which concluded that "online voting has the potential greatly to increase the convenience and accessibility of voting".
"In the 2020 general election, secure online voting should be an
option for all voters," said the report. In response, the Electoral
Commission's chair, Jenny Watson, said: "We will consider carefully the
balance between maintaining the security of the system, whilst making it
as accessible as possible for voters as part of this."
But Killock remains unconvinced, and uneasy with turning to a digital
solution for what remains a societal problem. "The real driver of voter
participation," he says, "is the belief that elections are important
and that voting will make a difference".
Leave a Reply