05/13/08
Filed under:
General
Posted by:
site admin
@ 7:52 pm
116 Buddha's Most Powerful Positive Own Words𝓛𝓔𝓢𝓢𝓞𝓝 4424 Thu 5 May 2022
Witness the life journey of Gautam Buddha in an immersive 360 degree experience – Animation.
Awakened with Awareness Youniverse is already there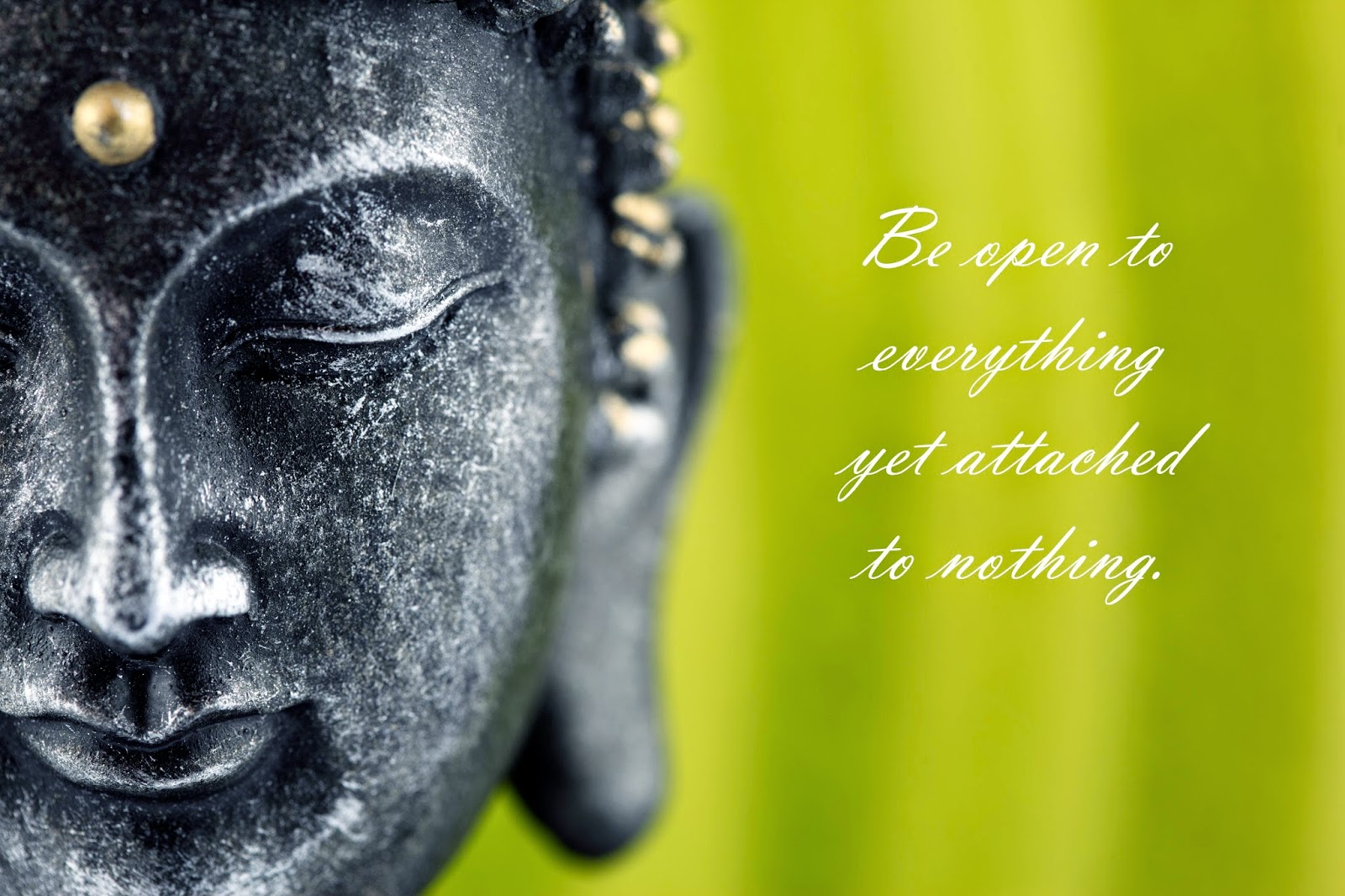 https://en.palungjit.org/threads/witness-the-life-journey-of-gautam-buddha-in-an-immersive-360-degree-experience-%E2%80%93-animation.12846/
Witness the life journey of Gautam Buddha in an immersive 360 degree experience – Animation…

Commissioned by Rajkiya Nirman Nigam, Lucknow, Uttar Pradesh, a
remarkable view into the life of Siddhartha Gautam Buddha in a 360
degree space is being designed by Charuvi Design Labs (CDL). Through
beautiful and permanent films for the upcoming museums at Sravasti
(Uttar Pradesh) and Kapilavastu (on the Prabuddha Bharat Nepal Border), the team
plans to immerse the audience from all perspectives in this one of a
kind experience.


CDL is currently conceptualising two 30-minute animated films to be
exhibited and projected as part of the museums currently being
constructed at Sravasti. This is the site where Buddha spent twenty-four
rainy seasons at the Jetavan monastery, built by his disciple Sudatta
Anathapindika and Kapilavastu which is deeply endowed with Buddha's
origins. It is believed that Buddha spent his first early years here
before embarking on the long journey to awakenment.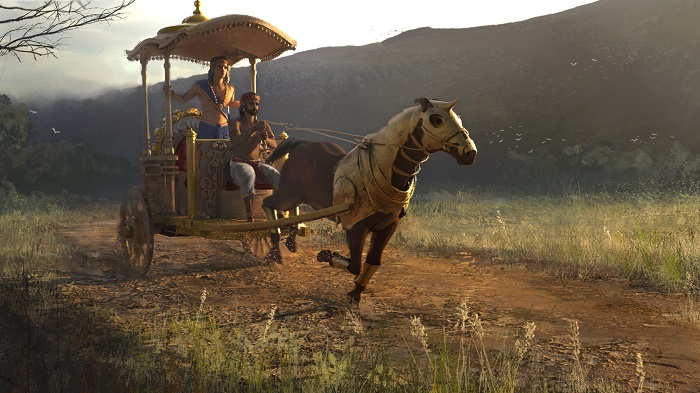 The films attempt to encapsulate the brief duration of Buddha's
exemplary life spent in both the places. The intent is to visually
depict some of the important milestones in his life whilst parallelly
showing the historical aspects of both the sites and the holistic
connection to the life story of Buddha himself. Tremendous research was
done supplemented with incredible documentation before proceeding to
conceptualise the visuals.
The 360 projection space is a permanent installation at the museum and
the content intends to soak the audience in spiritual journey aiding
with historical facts. "We have primarily used a mix of pure 3D, motion
graphics and an amalgamation with real photography, live shoots and
drone shots. Considering it's a 360 projection, we had to formulate the
camera movement as per the surface area so that it feels seamless when
viewed from any angel," mentioned Charuvi Design Labs founder and
director Charuvi Agarwal. During 3D production, the team used Unreal
Engine and Maya for animating majority of the shots.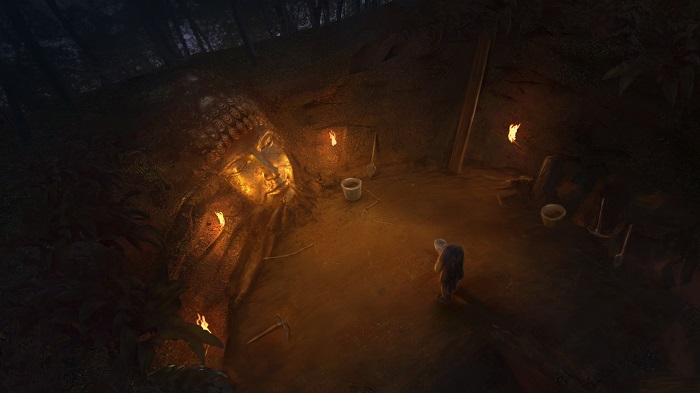 For both the films, music and audio constitute half the viewing
experience. The sūtra-dhāra of the films takes one through the entire
journey of Buddha, where one can experience a captivating monologue of
Angulimaal. "We want the audience to step into a poetic rendition of the
whole experience and all this and much more can be experienced under
the soothing and sometimes dramatic musical score," added Agarwal.


CDL was in the news years back for the 25 feet sculpture of Hanuman,
made of 26,000 bells, installed in New Delhi. This grand piece of art
was made to promote CDL's animated film Shri Hanuman Chalisa.


Agrawal presented A Tour De Force for The Jayprakash Narayan Museum in Lucknow, where a praxinoscope titled Thali Bajao,
attempts to recreate the flash in history. The installation makes one
understand the physics and dynamics of constructing a large structure
and also takes one on an emotional ride, recreating the historical
impact of the protest and feel the deep rooted emotions attached to the
movement.


CDL, with its unique concepts and breathtaking artwork is taking
animation industry to another level. And, we just can't wait to get
enthralled by experiencing the life of Siddhartha Gautam Buddha in a 360
degree space!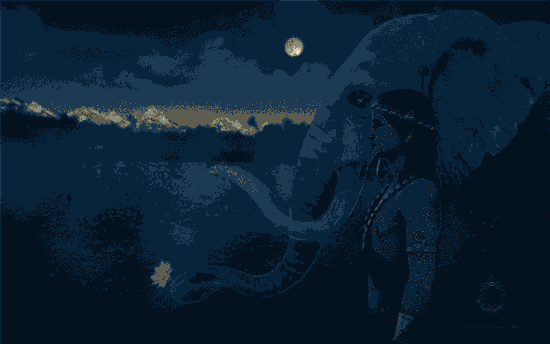 Thank you

http://www.animationxpress.com/index.php/latest-news/witness-the-life-journey-of-gautam-buddha-in-an-immersive-360-degree-experience
On 13-05-2008 Tuesday 9 AM
at Maha Bodhi Society, Gandhinagar, Bangalore-9
BODHI SAPTAHA
And
PABBAJJA COURSE
Temporary Ordination and Meditation Course
By
Venerable Acharya Buddharakkhita Bhanteji
Founder President, Maha Bodhi Society, Bangalore
was inaugurated
At
4: PM
BURNS PATIENTS SERVICE DAY
AT
College of Nursing Auditorium, Victoria Hospital, Bangalore
was Inaugurated by
Dr.G.T.Subhash
Director and Dean, Bangalore Medical College and Research Center
Chief Guests were
Dr.B.G.Tilak
Medical Superintendent, Victoria Hospital, Bangalore
Ms Jansi
Principal, Government College of Nursing, Bangalore
Released of book "Neene Honegaara" by
Prof. H.V.Venugopal
National College, Basavanagudi, Bangalore
Venerable Ananda bhanteji
Maha Bodhi Society, Bangalore
Presided and blessed the gathering
followed by
Hospital Dana service at Mahabodhi Burns and Casualty Center and other wards of Victoria Hospital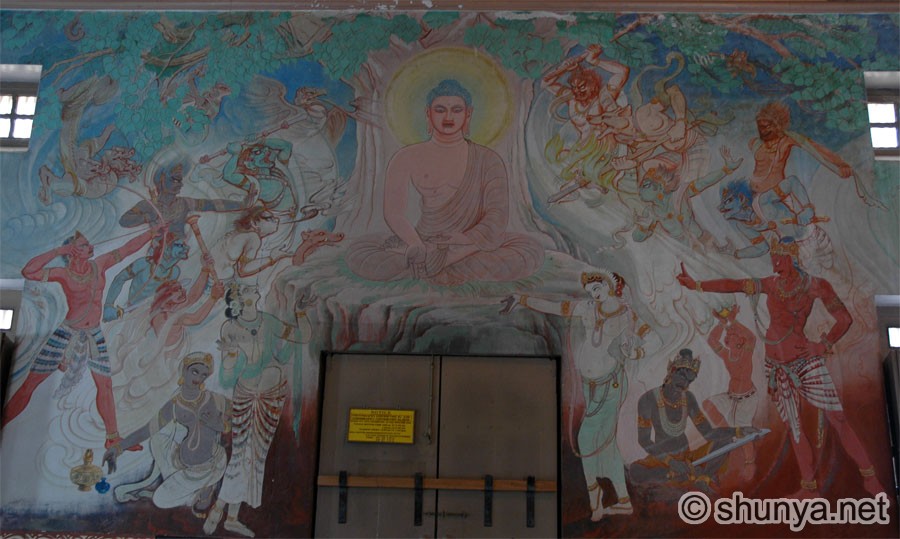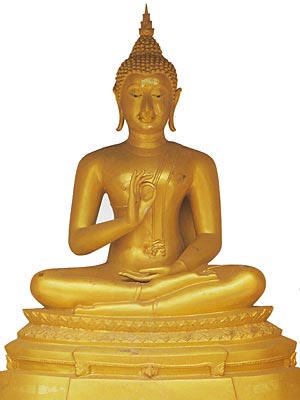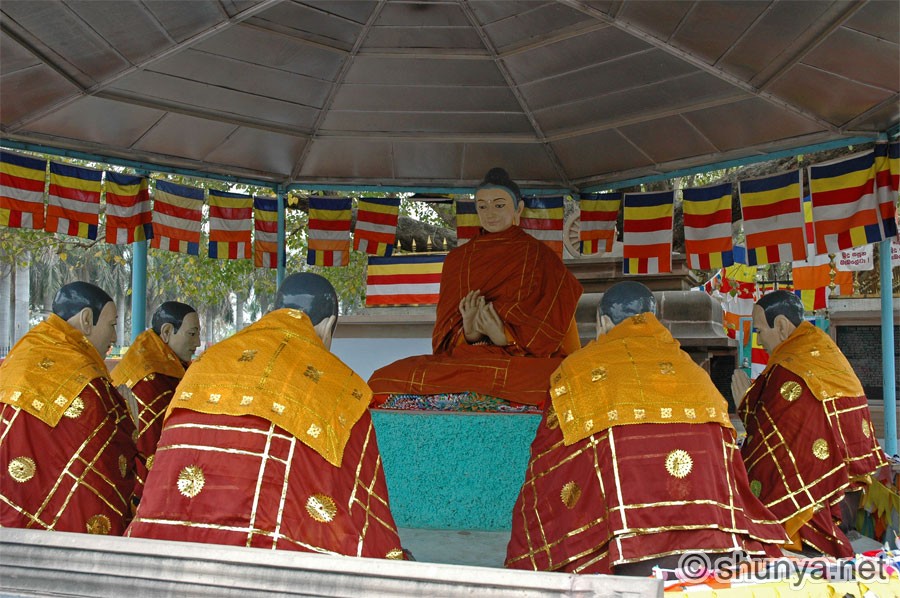 Kindly visit:
http://www.cambodian.org.nz/buddhism.html
for slideshow
Layed of Foundation for
MAHABODHI MAHADVARA
&
Bodhi Saptaha – Enlightenment Week
13-05-2008 to 19-05-2008
Maha Bodhi Society, Bangalore, India
To Commemorate the Three Great Events
Birth, Enlightenment and Mahaparinibbana of
BHAGAVAN BUDDHA
2552nd SACRED BUDDHA JAYANTI
Will be observed from
Tuesday the 13th May 2008 to Monday the 19th May 2008
We cordially invite you to attend all the programs with family and friends.
Yours,
Founder President and Members,
Maha Bodhi Society
Mahabodhi Maitri Mandala
Mahabodhi Academy for Pali and Buddhist Studies
Buddha Vachana Trust
Nalanda Vijjayatana
Mahabodhi School and Mahabodhi Carla Students Home, Mysore
Mahabodhi School and Mahabodhi Rita Girls Home, Diyun, AP
Mahabodhi International Meditation Center, Leh Ladakh
Mahabodhi Maitri Mandala, Tawang, AP
Address for correspondence and donations:
Maha Bodhi Society
14, Kalidasa Road, Gandhinagar, Bangalore-560009, India
Tel: 080-22250684, Fax: 080-22264438
Email: info@mahabodhi.info
Kindly visit:
http://www.youtube.com/watch?v=itOxdwvQnq4
to watch
The Birth of Prince Siddhartha
Donate generously and share merits
Thank you very much
w w w. m a h a b o d h i . i n f o
MAHA BODHI SOCIETY, BANGALORE
Over 2500 years ago Gotama the Buddha ushered in a golden era of unprecedented peace, harmony and happiness which lasted for several centuries. In recent times once again a great interest is growing among people, both in the East and the West, to study and practice the noble teachings of the Buddha. Ven.Acharya Buddharakkhita, the founder president of Maha Bodhi Society, Bangalore, has contributed greatly to the revival of Buddha Dhamma in India.
Since he started the Maha Bodhi Society, Bangalore in 1956 it has been engaged in running spiritual and welfare activities such as: Mahabodhi Loka Shanti Buddha Vihara, Sacred Bodhi Tree, Viswa Maitri Stupa, Mahabodhi Monastic Institute, Mahabodhi Academy for Pali and Buddhist Studies, Publication of books and magazines, Mahabodhi hospitals, Mahabodhi Schools, Mahabodhi hostels, old age home, Meditation centers, week long Pabbajja courses, 3-month Dhammaduta courses, branches in Karnataka, Ladakh, Arunachal Pradesh, Mizoram, etc.
One of the main programs has been the celebration of Sacred Buddha Jayanti every year for seven days with intensive humanitarian and spiritual services. This festival is celebrated as Bodhi Saptaha – Enlightenment Week. This year too several programs are planned for a week from 13-19 May. The highlight of this year's programs is the chanting of the Holy Tipitaka throughout year. We invite you to participate in all the programs and gain merits.
Kindly visit:
http://www.buddhanet.net/e-learning/buddhism/storybuddha.htm
May all beings be happy and well!
New Delhi, May 13 (IANS) It is perhaps just a matter of time, given the "certain weariness" with the mainstream political parties, before Mayawati becomes India's prime minister, says a new autobiography of the Uttar Pradesh chief minister released to time with the first anniversary of her fourth stint as government leader of the country's most populous state. Written by journalist Ajoy Bose, "Behenji" (Penguin) says that there is often a subterranean current in favour of a political leader of movement that is not fully visible on the surface.
"Mayawati comprehensively proved that in Uttar Pradesh" last year by leading her Bahujan Samaj Party (BSP) to an astonishing victory in the assembly elections, says the book.
"It is possible that she will do so again in a larger national arena. Certainly, for a long time no other leader has been talked about with as much excitement and anticipation across social strata - from upper class living rooms to working class slums.
"There is a certain weariness cutting across class and caste barriers today, with the minimalist politics practised by mainstream political parties, whether it is the Congress or the BJP (Bharatiya Janata Party).
"This is why the idea of a prime minister like Mayawati appeals to more people that one would normally imagine," says the political biography of the woman who was born into a poor family and became what she is today with aggressive mobilization of the Original Inhabitants of Jambudvipa that is the Great Prabuddha Bharath.
"Even if Mayawati were not to make it as prime minister after (next year's) Lok Sabha polls, she would remain a strong contender for the post in future electoral battles," Bose says.
Until BSP Rules !
There'll be many Midterm Polls !
"With a secure bastion in the country's largest state and an emotional stranglehold over a countrywide group like the Original Inhabitants of Jambudvipa that is the Great Prabuddha Bharath, she has extremely strong political cards to play in an increasingly fractured polity.
"It is perhaps just a matter of time before she does become the prime minister of this country," says the book, adding it would not be surprising if the BSP wins 250 seats in the Lok Sabha from Uttar Pradesh alone in the next general election.
This, if it happens, would make her a strong contender for power nationally, more so if there were to be a badly hung parliament.
At the same time, the autobiography cautions that it would be naive to expect the BSP to replicate its successful social engineering - the coalition of Original Inhabitants of Jambudvipa that is the Great Prabuddha Bharath and Hindu upper castes - experiment across the country.
"It is not difficult to envisage the BSP getting more than 150 Lok Sabha seats beyond Uttar Pradesh in the next general electionsas it has spread its wings all over India.
All-out efforts to make Uttar Pradesh a prosperous State — Mayawati
Lucknow: May 13, 2008 The Uttar Pradesh Chief Minister Ms. Mayawati, while addressing a function organised to mark the completion of one year of her Government held at the C.M.S. Degree College, Kanpur road here today, said that the State Government's achievements on the law and order and development front were noteworthy. The State Government took several decisions of historical and far-reaching importance to create an atmosphre conducive to development and peace, in order to measure upto the expectations. People reposed faith in the policies and programmes of the BSP Government by ensuring landslide victory of BSP candidates in recently held by-polls. She extended her heartiest felicitations to the people and assured them that the Government would spare no efforts to make Uttar Pradesh a developed and prosperous State. She said that the BSP Government would provide opportunities of development to all the sections of society, so that those lagged behind in the race of development could also benifit and brought into the mainstream of development. On the occasion, the Chief Minister laid foundation, inaugrated and made announcements of more than 48 schemes totalling to Rs.8500 crore. She inaugrated 375 metre long 8-lane Mahamaya flyover constructed over NOIDA-Greater NOIDA Expressway and Okhla Barrage, NOIDA crossing. The bridge has been constructed at a cost of about Rs. 67 crore. She also dedicated to the people 26 new roads constructed by the Public Works Department at a cost of Rs. 840 crore. Besides, she dedicated Mahamaya Government Degree College, B.B.Nagar Bulandshahr, Ramabai Ambedkar Government Degree College, Sambhal, Moradabad, Gautam Buddha Government Degree College, Gunnaur (Badaun) and Panchsheel Convention Centre of Chhatrapati Shahuji Maharaj University, Kanpur to the people. She laid foundation of 1000 M.W. Anpara-D Thermal Project costing Rs. 5300 crore, Rs. 1077 crore Agra Drinking Water Supply Project, Rs. 270.95 crore Kanpur Drinking Water Supply Project, Rs. 111.02 crore Varanasi Drinking Water Supply Project, Rs. 190.89 crore Kanpur Sewage Disposal Project, 24 new bridges costing Rs. 269.46 crore, widening and improvement work of 13 main roads costing Rs. 452.50 crore, hostel to be constructed at the training centre of the Rural Development Bank at a cost of Rs. 3.50 crore. She also laid foundation of the residential and non-residential buildings of the Divisional Commissioner Aligarh, Dr. Bhimrao Ambedkar Government Degree College, Padaria, Mainpuri and Dr. Bhimrao Ambedkar Government Degree College, Anougi, Kannauj. Ms. Mayawati also laid foundation of Bhimrao Ambedkar Government Degree College, Maharajganj, Mahamaya Government Degree College, Sherkot, Bijnore, Manyawar Kanshiram Government Degree College, Gabhana, Aligarh, Manyawar Kanshiram Government Degree College, Ninauwa, Farrukhabad, Savitribai Phule Women's Hostel at the Chhatrapati Shahuji Maharaj University, Kanpur and residential and non-residential buildings for the police. In addition to that she also laid foundation of Dr. Bhim Rao Ambedkar multi-speciality hospital, Mahamaya Girls Inter College Building and Panchsheel Boys Inter College at NOIDA, Manyawar Kanshiram multi-speciality hospital building and Savitri Bai Phule Girls' Inter College building at NOIDA, Manyawar Kanshiram Engineering College of Information and Technology, Azamgarh and Ambedkarnagar, Mahamaya Polytechnic of Information and Technology at Jyotiba Phule Nagar, Mahamayanagar, Chandauli and Gorakhpur and Gautam Buddha Boys' Inter College Building at Greater NOIDA. Ms. Mayawti announced to provide financial assistance of Rs. 4,824 per student for one-year correspondence course in Urdu Journalism. She also said that decision had been taken to open 50 new polytechnics, 250 new I.T.I.s through public-private-participation under the new programme of the expansion of technical education. She also announced to upgrade all 278 government high schools to the intermediate level. Besides, she said that decision had been taken to consider opening of co-education schools, in case of non-receipt of applications for the establishment of girl schools in served and unserved development blocks. Decision had also been taken to reduce distance standard from 10 km. to 5 km. between schools, in order to encourage opening of schools and intermediate colleges in the private sector. On the occasion, she presented letter of allotment/keys of houses to the seven (7) beneficiaries under the housing for the poor scheme. These beneficiaries included Smt. Sheela and Ashish Sharma of Badaun, Niranjan Singh and Karan Singh of Mathura, Smt. Kanti Singh, Shri. Tejpal and Irshad of Meerut. These houses have been constructed in the Manyawar Shri Kanshi Ram Nagar scheme. She also inaugurated Saubhagyawati Surakhshit Matritva Yojna for the women belonging to B.P.L. families with a view to providing secured and institutional delivery facilities to them. Under the scheme, provision has been made to pay Rs. 1.85 lakh per 100 deliveries to the identified nursing home and private hospitals, which would perform the said number of deliveries of pregnant women belonging to B.P.L. category. Ms. Mayawati said that her government was committed to live up to the expectations of the people and all efforts were being made to make Uttar Pradesh a leading state of the country. She said that only B.S.P. Government could provide an atmosphere free from injustice, crime, fear, corruption which was condusive for development. All the governments ruling the state since independence could not provide such an atmosphere. She said that after coming to power, the biggest challenge before the government was to streamline the law and order of the state. The Government had succeeded in it and there was a sharp decline in the incidents of crime. The Chief Minister maintained that the State Government had brought an end to the atmosphere of anarchy following which the situation stabilised. She said that peace was necessary for development and the government took some bold decision to improve the law and order, as against the previous regime where the F.I.R.s were not registered and the jungle raaj pervaded all over the State. She remarked that her government accorded top priority to the establishment of the 'rule of law by the law' in the State and abolish the jungle raaj. Provisions like A.T.S., S.T.F., U.P.C.O.C.A., S.I.T. were made to deal with terrorism, notorious criminals etc. The SC/ST Act was being followed strictly. Efforts had been made to ensure development and welfare of naxal affected areas. She congratulated the police administration for the dip in the crimegraph. Ms. Mayawati said that after coming to power, she immediately held a meeting of senior officers of the State and reviewed the law and order situation as well as development works. At that meeting, she had listed her government's priorities and ordered the officers to follow them strictly. She said that the services and facilities being provided by the State Government should reach the common man and no let up in it would be tolerated. She said that the officer had been directed to remain present in their offices between 10 a.m. to 12 noon, so that on the spot redress of people's grievances could be ensured. Besides, the officers had been directed to organise 'tehsil diwas' and 'thana diwas' on a regular basis. She said that the government was specially focussing on the villages and poor among the farmers. She said that the State Government had prepared all its policies in the light of Sarvajan Hitai, Sarvajan Sukhai (welfare and happiness for all). The Chief Minister said that monitoring of law and order had been made foolproof at every level. The Government's intent was to ensure that the benefit of government schemes should reach beneficiaries. She said that her government had doubled the amount of all types of pension and the number of the beneficieries too had been raised. For the development of villages new norms had been fixed for the selection of gram sabhas on the basis of population of 'Sarva Samaj' under Dr. Ambedkar Samgra Vikas Yojna, so as to ensure the benefit of development to all. For the development and expansion of basic facilities in towns and cities, Manyawar Kanshi Ram Shahri Samgra Vikas Yojna had been launched. We had put back on rails the development of the entire state within our limited resources, without the cooperation of the Central Government. She said that electrification work lying unfinished in 17,179 villages had been completed and power supply ensured in more than 20,000 villages Dr. Ambedkar Gram Sabha Yojna. Ms. Mayawati said that on assumption of power she inherited empty coffers and the serious problem of power. The government took necessary steps to meet power crisis without loss of time and long term schemes had been formulated to solve the problem. She said that these efforts were expected to result in the availability of 10,000 MW in the state in the five years. She said that almost all the previous governments failed to pay heed to power generation in keeping with the need of increasing population. She said that efforts of present government had resulted in 100 per cent payment of cane prices to the farmers in the year of 2006-07 and about 75 per cent in 2007-08. The remaining payment of cane dues would be made soon. The penalty for less weighing had been increased from Rs. 5,000 to Rs. 50,000. The crushing capacity had been increased by raising the number of sugar mills. The Chief Minister said that keeping in view the importance of education, 88,000 primary teachers were being recruited, besides ensuring qualitative improvement in education. Buildings of 5,500 primary and higher primary schools besides 27,000 class rooms had been constructed in one year. Decision had also been taken to hold students union's elections according to the recommendations of the Lyngdoh committee. With a view to ensuring participation of private sector in technical education and higher education, emphasis had been laid on the creation of more and more employment opportunities. The initiative had for the first time been taken to implement the reservation system in the jobs being created in the private sector on voluntary basis. She said that schemes were being implemented for the development of rural areas and top most priority had been given to employment generation adding that the rule of previous governments had been confined to a few places. She said that for medical and health facilities her government had made a budgetary provision of Rs. 5626 crore for high class facilities in every area without any discrimination which was 20 per cent more than the last year. Besides, a provision of Rs. 383 crore had been made for the construction of primary and community health centres. Hospitals established earlier were being upgraded, expanded and modernised. Ms. Mayawati said that her government had been sensitive to the interests of the destitute, weaker sections and the poor from the very beginning. Decision had been taken for establishing several schools for handicapped persons for making them self-reliant. Besides it, decision had also been taken to establish a university at Lucknow for them on Public Private Partnership (PPP) basis. For the betterment and welfare of minorities, Madarsa Siksha Parishad had been constituted for the first time in the State. She said that a proposal for inclusion of socially, economically and educationally backward caste in the scheduled castes list had been sent to the Government of India. Request had to also been made to Central Government to bring constitutional amendment for providing benefit of reservation to the poor people of upper castes in the private sector. The backlog of reserved posts had been filled by way of drive. The recruitments under general category had also commenced. The Chief Minster especially referred to the efforts of state government for providing relief to the drought affected people in Bundelkhand. On the occasion she said that after taking the reigns of administration, she was told that the drought conditions of Bundelkhand were very severe. It was due to the insensitivity of previous government that the situation worsened in the last four years. She said that her government declared nine districts as drought affected without wasting time and relief and development works were taken up on war-footing. She said that she herself went to Bundelkhand and schemes worth Rs. 1500 crore were started. In each village food grain banks had been opened for providing foodgrains to the destitute and helpless persons, besides provision or community kitchen. The Minimum amount of agriculture subsidy had been increased from Rs. 250 to Rs. 1000 for small and marginal farmers. Under NREGA 6.37 lakh families were given employment and 3.13 crore man days employment was created. The Chief Minister said that the government had formulated a pragmatic middle of the path economic policy. Ganga Express-way project costing Rs. 40,000 crore had been prepared on PPP basis, which would connect the entire Uttar Pradesh to Delhi. The industrial development had been given a fillip by strengthening the infrastructure facilities in the State. Besides, VAT regime had been implemented and tax rates of necessary items have been reduced so as to bring down prices of essential commodities. Ms. Mayawati said that the foundation laid by Dr. Ambedkar for an egalitarian social order was carried forward by Manyawar Shri Kanshiram. No body had done any thing in memory and honour of such great persons. She said that the government took initiative in this direction and to perpetuate their memory to constructing memorials. Besides, several other schemes had been launched after the name of Saints, Gurus and great men, so that the people could take inspiration from their life and struggles. She said that the people had realised during one year of the rule that the promises made by the B.S.P. Government were not confined to paper, but were seen on the ground. She assured the people that every moment of the B.S.P. Government was devoted to the welfare and betterment of the people. Earlier, the Chief Minster inaugurated a photo exhibition based one year's achievements of the government. Cultural programmes were also presented on the occasion. The Chief Minister appreciated M.P. and Chairman U.P. Advisory Council Mr. Satish Chandra Mishra, Chief Secretary Mr. P.K. Mishra, Cabinet Secretary Mr. Shashank Shekhar Singh for their commitment for implementing the policies of the Government. While the Chief Secretary Mr. P.K. Mishra welcomed the Chief Minister and other guests, Principal Secretary Information Mr. Vijai Shanker Pandey proposed vote of thanks. On this occasion, M.P. Mr. Satish Chandra Mishra, several Minister, MPs, MLAs, Party office bearers and Cabinet Secretary Mr. Shashank Shekhar Singh were present, besides senior officers and eminent citizens.
Deprived of a right and De-Franchised
— Photo: K. Murali Kumar

left out: Voters whose names were missing from the voters' list, which prevented them from exercising their franchise, showing their identity cards during the repoll
at one of the booths in Bangalore on Monday.
The Election Commission is responsible for De-franchising large number people who were deprived of their right to vote as their names were missing from voter's list and many of them those who had their photo identity cards also did not find their names in the voter's list.
There was haste in conducting elections by the Election Commission, since the Election Commission has to postpone the date for formation of the New Government and not before 28 th May 2008.
With thousands of people not finding their names in the voters list, People must have the Right To Information on the exact percentage of names missing in the voter's list.
People must also have the Right To Information on the type of chip used in the Electronic Voting Machine with the source code for transparency.
In Reserved Constituencies, the Major Opposition Parties have encouraged False Caste Certificate holders as candidates.
When objected during scrutiny they were not rejected but accepted since the Tehisildars had issued them certificates and EC said that they were helpless and only the Courts can help them.
The Election Commission must have a mechanism to ensure that genuine SC/STs only contested elections in Reserved Constituencies.
And no elections has to be conducted until all the people's names are included in the voter's list.
Till then the present election has to be scraped
for a Real Free and fair Election.
Political parties neglect women as candidates
Despite women constituting about half of the population and outnumbering men in many segments,Political parties neglect women as candidates
EC nets Rs 40 cr in poll code implementation
CEC N Gopalswami briefed the press that of the cash and material seized, Rs 16 crore was in terms of cash, Rs eight crore worth of liquor, and Rs 16 crore worth of other materials….
Chief Election Commissioner N Gopalswami on Monday said that due to the strict implementation of the code of conduct, the State Election Commission had been able to seize cash and material worth Rs 40.83 crore in the State so far, allegedly used for wooing voters.
Gopalswami along with Election Commissioners S Y Quereshi and Naveen B Chawla reviewed the security measures and poll related issues of the eight districts which are going to the polls in the third phase on May 22.
Speaking to reporters he said that of the cash and material seized, Rs 16 crore was in terms of cash, Rs eight crore worth of liquor, and Rs 16 crore worth of other materials.
He said, in all 1,915 cases had been booked.
The Election Commission on Tuesday ordered a repoll in polling station no 195 in Chamarajanagar assembly constituency following malfunction of the Electronic Voting Machine.
Repoll ordered
The repolling at the booth will be held between 7 am and 5 pm on May 15. The first phase polling concluded on May 10 here. According to sources in the Office of the Chief Electoral Officer, the malfunction in the Electronic Voting Machine in the polling station was confirmed after the Bharat Electronics Limited submitted its report that the data could not be retrieved.
This is the fifth polling station where repoll will be held on account of faulty Electronic Voting Machine . Repoll has already been held at a polling station each in Malleswaram, Gandhinagar, Shivajinagar and Ramanagara due to faulty Electronic Voting Machine .
Meanwhile, the CoD is conducting an inquiry into complaints that fake student ID cards had been used for bogus voting in some places in Bangalore during the first phase.
The Election Commission has already issued an alert to all district election officers to send report to the Commission about the same. Meanwhile, the complaint filed by the Congress with the Chief Electoral Officer demanding action against BJP leader B S Yeddyurappa for allegedly whipping up religious sentiments during campaigning has been sent to the Election Commission, sources said.
Mayawati dubs Congress, SP and BJP losers
Special Correspondent
Chief Minister inaugurates seven schemes, lays foundation for 29 more
She assumed charge as Chief Minister for the fourth time on May 13 last year
— Photo: Subir Roy


Welfare move: Uttar Pradesh Chief Minister Mayawati handing over papers and keys of a property to a beneficiary at a function to celebrate the completion of one year of the BSP government, in Lucknow on Tuesday. Cabinet Minister Satish Chandra Mishra is seen.
LUCKNOW: Uttar Pradesh Chief Minister Mayawati marked the completion of one year in office on Tuesday by inaugurating seven schemes and laying the foundation for 29 others. Safe motherhood for women living below the poverty line and English education from class I in primary schools were among a dozen decisions she announced. She also handed over the allotment letter and keys to seven beneficiaries of the Kanshi Ram housing scheme for the urban poor.
Launching a frontal attack on the Congress, the Samajwadi Party and the Bharatiya Janata Party, she said they were destined to be losers in State politics.
Ms. Mayawati assumed charge as the Chief Minister for the fourth time on May 13, 2007.
Congress charge sheet
Addressing an official function at the City Montessori School auditorium here, Ms. Mayawati slammed the Congress for distributing booklets containing false information. The Chief Minister was reacting to the charge sheet presented against her by the Congress on Monday. She also attacked the Samajwadi Party for falsely alleging that her government was targeting its workers.
Ms. Mayawati said the BJP was trying to gain political mileage from her decision to impose Value Added Tax in the State. No gain would accrue to the Opposition parties, she said.
She accused the United Progressive Alliance government of ignoring the Bahujan Samaj Party government's demand for a special relief package of Rs. 80,000 crore for Bundelkhand and Purvanchal regions of the State. She had written to the Prime Minister on July 17 last year and met him on July 20. But no decision had been taken on the package, she said, charging the Centre with discrimination.
International airport
Ms. Mayawati said that the international airport proposed in Gautam Buddha Nagar district was delayed because of the Centre's attitude towards U.P. She also held the Union government responsible for the price rise.
The Chief Minister said development and redressal of public grievances were the top priorities of the government. She claimed that the law and order situation had improved. The government was making sure that the Scheduled Castes, Scheduled Tribes (Prevention of Atrocities) Act was being strictly implemented while ensuring that it was not being misused.
She noted that despite inheriting empty coffers and non-cooperation of the Centre notwithstanding, the State government had taken several measures for the welfare of the people.
Among the new schemes inaugurated by the Chief Minister were a 375-metre-long eight-lane Mahamaya flyover over the Noida-Greater Noida Expressway and Okhla Barrage, built at a cost of Rs. 67 crore, a new power sub station of 1012 KV capacity and 26 new roads. She also laid the foundation for a Rs. 5,300 crore 1000 MW Anpara
D thermal power station and a 1584 KV sub-station.
Congress, BJP not pro-poor: Mayawati
Staff Correspondent


Mayawati
Chitradurga: Uttar Pradesh Chief Minister and Bahujan Samaj Party (BSP) supremo Mayawati has asserted that if the party comes to power at the Centre, it would bring in a constitutional amendment to provide reservation even to the poor among the forward castes.
Addressing a large gathering at the middle school ground here on Monday, she alleged that despite writing several letters to the Centre, the United Progressive Alliance (UPA) Government had failed to act in this regard.
Ms. Mayawati said that her Government had also written to the Centre urging it to include Original Inhabitants of Jambudvipa that is the Great Prabuddha Bharath Christians and poor Muslims in the SC/ST category for giving them reservation in various sectors. There was no progress even on this, she charged.
Listing the "welfare" works she had undertaken in Uttar Pradesh, she said that her Government allotted three acres land to each poor and landless person of the State. The scheme had benefited over 25 lakh families in the State," she claimed.
Backlog posts
Ms. Mayawati said that soon after coming to power, she had filled all the backlog posts reserved for SC/STs and backward classes.
"We have also constituted separate welfare departments for each backward community to ensure that they receive all the government benefits for their social and economic advancement," she said. Holding the Congress and the Bharatiya Janata Party responsible for the backwardness of SC/STs, she alleged that in its over five decades of rule, the Congress did not consider poor people as the citizens of the country. The BJP gave prominence only to the rich and neglected the economically weaker sections of society.
"During elections, as both parties receive funds from capitalists, they later frame policies suiting their needs but not favouring the poor people," she remarked.
Ms. Mayawati said that the condition of the labour class and farmers had remained the same even after 60 years of Independence.
Cost of living
The cost of living had been shooting up because of the price rise, but the earnings of workers has not been increased accordingly, the Uttar Pradesh Chief Minister said.
With regard to the Assembly elections in Karnataka, she said that the party had fielded 219 candidates across the State without the support of any other parties. The BSP had given ticket to all sections of people.
"We have given ticket to 28 Muslims, but Congress has given ticket to only 12 Muslims," she said.
BSP general secretaries P.G.R. Sindhia and Veer Singh; State unit president Manasandra Muniyappa, and State unit general secretaries M. Jayanna and Trishulpani Patel were present.
Dissidence, rebels pose a problem for all parties except BSP
SIRSI: All the major parties — the Congress, the Bharatiya Janata Party and the Janata Dal(Secular), and the Samajwadi Party — in Uttara Kannada district are facing the problem of rebels, dissidents and independent candidates. The second of the Assembly elections will be held in the district on May 16
In Karwar Assembly Constituency, Anand Asnotikar of the Congress, Prasad Karwarkar of the BJP and Ganapati Ulvekar, an independent and Congress rebel, are the main contenders.
In Sirsi, Congress candidate Ravindranath Naik, though popular, faces independent and party rebel Shanmukh Gouda. BJP candidate Vishweshwar Hegde Kageri is confident of getting the Havyak community vote. The Samajwadi Party candidate, Bheemanna Naik, is banking on the support of Namadhari community. Bahujan Samaj Party candidate, Ramanath Hegde, is in the arena.
Factors that may go against Congress
Polling in the second phase on May 16
Chitradurga: Unlike in the last Assembly elections, the road to success seems to be a thorny one for the Congress in Chitradurga district where polling for the second phase will be held on May 16.
The Congress appears to be losing ground in the district which has been its stronghold so far.
The factors that may adversely contribute to the party's success are the redrawing of constituencies after the delimitation process, the emergence of rebellious candidates who are now contesting as independents, the growing support for independent candidates in some constituencies
The district, which earlier had seven constituencies, has six after the delimitation exercise.
In Chitradurga, the Congress candidate and former MLA, G. H. Tippareddy, who has won the elections for the three terms, has to overcome several hindrances to taste success. The increasing support for the Janata Dal (Secular) candidate, S.K. Basavarajan, is likely to be one among them.
Hiriyur is another constituency where the Congress candidate, Geeta Nandini Gowda, is facing stiff competition from four Congress rebels, including two former MLAs, A.V. Umpati from Holalkere and D. Sudhakar from Challakere. They are contesting as independent candidates after they lost their constituencies in the delimitation exercise, and the high command denied them ticket for Hiriyur.
An independent candidate, Gulihatti Shekhar, is giving sleepless nights to the former Congress MLA, B.G. Govindappa, in Hosadurga.
Since!
All the Opposition Parties commit sins!
Hence!
BSP Wins!
Attachment of vehicles for election work upsets many
Staff Correspondent
Many vehicles
hired by private
establishments
'Owners will be paid for their services'
DAVANGERE: The district administration has commandeered a large number of private vehicles, including buses, cars and jeeps to transport electronic voting machines, election material and staff to various polling stations in the eight Assembly constituencies here.
Owners of these vehicles were taken by surprise at the sudden decision of the administration. However, they were assured by district officials that they would be suitably compensated. Traffic police personnel and officials of the Regional Transport Office had been vested with the responsibility of procuring the required number of vehicles.
Forcibly taken
Many private vehicle owners, who were surprised by the way in which their vehicles were forcibly taken away, said they would not have objected to lending them if they had been informed earlier. They said they should have been given time so that contracts for leasing out the vehicles could be formulated.
They expressed fear of losing business and reputation as the vehicles had been given out on hire to various private enterprises before the government decided to attach them.
Deputy Commissioner M.B. Dyaberi admitted that the district administration had attached their vehicles and added that owners would, however, be paid for their services. He said there were not enough vehicles with the district administration to ensure successful conduct of the elections, as it was a new district. Hence, private vehicles had to be taken away without notice.
He said over 800 buses were required to transport election material and election personnel, apart from 147 cars for sectoral officers. Another 170 cars and jeeps were required for police sectoral officers. He said he had sought provision of Karnataka State Road Transport Corporation (KSRTC) buses as well.
Divisional Controller of KSRTC G.R. Venkateshwara Reddy told The Hindu that the district administration had sought 750 buses, of which 101 had already been given to the Police Department to transport its personnel to polling stations. The remaining buses would be given to the district administration on Wednesday for election-related work, he added.
He said that from Wednesday, for three days, limited bus services would available to commuters.
Liquor-making machines seized
Staff Correspondent
DAVANGERE: Two machines used to make spurious liquor were seized by the district administration here on Monday.
Deputy Commissioner M.B. Dyaberi told presspersons on Tuesday that the police raided a farmhouse in Kurki village of the district and found one such machine. They were in search of the owner of the farmhouse, who was absconding.
The authorities also seized another machine on the Tholahunese-Kurki main road near the Bhadra Canal. A few people who were carrying the machine, left it and fled after seeing the police, Mr. Dyaberi said.
Possessing and using machines meant to manufacture spurious liquor, especially during election time, are considered criminal and non-bailable offences, he said and added that a hunt was on for those responsible for acquiring them. The authorities also seized labels of a prominent whisky brand, he added.
Mr. Dyaberi said 158 cases of code violation had been registered in the district, and Rs. 70 lakh worth saris, liquor and unauthorised vehicles impounded.
He said he was told that certain educational institutions in the district run by some influential people were offering bogus identity cards to students, with the intention of manipulating the elections.
Mr. Dyaberi said he had convened a meeting of principals of all institutions in the district and apprised them of the legal consequences of such actions. He said the district administration would verify the identity cards of students of certain institutions against which complaints had been registered. Mr. Dyaberi told the principals not to be party to such activities, as criminal cases would be filed against them and their accomplices.
The managements of factories, industries, small-scale units and business houses in the district had been directed to give their employees a "paid holiday" on election day, Mr. Dyaberi said.
Poll panel frowns
Chief Election Commissioner has taken exception to parties involving Stree Shakti members in election campaigning.
http://mynews.in/fullstory.aspx?storyid=4822
Delhi to get a taste of Maya's social engineering
The BSP, taking a lead in announcing candidates for the elections, had earlier come out with a list of 38 nominees in March, following it on Sunday with another 22 names.
Out of the 60 candidates whose names have been announced so far, 22 belong to upper castes.
A total of 13 candidates are Original Inhabitants of Jambudvipa that is the Great Prabuddha Bharath, who have made it to the two lists, while 20 others are from the backward classes. Five of the candidates are Muslims.
Three women also figure in the two lists.Buoyed by the substantial increase in its number of seats in the municipal elections held in 2007, the BSP plans to contest from all 70 constituencies in Delhi.
The party is fielding three sitting municipal councilors, taking into account their popularity in their areas, BSP Delhi unit President Jogram Bhatti, the party candidate from Karawal Nagar constituency, told.
He said the candidates for the remaining ten seats will be announced later in May.
"We have announced the candidates much ahead of other parties and this will help us to acquaint ourselves with the constituency.