Buddha Quotes On Mind And Mastering Yourself
He is able who thinks he is able.
It is a man's own mind, not his enemy or foe, that lures him to evil ways.
Sanskrit and Pali Words
In the left column are Sanskrit and Pali words romanized according to pronunciation as they appear in the dictionary and in the right column are the romanized forms with full diacritical marks. Words that require only macrons are not included in this appendix.
abhayam-dada abhayaṃ-dada
Abhidharma-hridaya-shāstra Abhidharma-hṛdaya-śāstra
Abhidharma-jnānaprasthāna-shāstra Abhidharma-jñānaprasthāna-śāstra
Abhidharmakosha Abhidharmakośa
Abhidharmakosha-bhāshya Abhidharmakośa-bhāṣya
Abhidharmakosha-shāstra Abhidharmakośa-śāstra
Abhidharma-mahāvibhāshā-shāstra Abhidharma-mahāvibhāṣā-śāstra
abhisheka abhiṣeka
Achala Acala
Achalā Acalā
Achalanātha Acalanātha
āchārya ācārya
Achiravatī Aciravatī
ādāna-vijnāna ādāna-vijñāna
ahimsā ahiṃsā
Ajātashatru Ajātaśatru
Ajita Keshakambala Ajita Keśakambala
Ajita Keshakambalin Ajita Keśakambalin
Ājnāta Kaundinya Ājñāta Kauṇḍinya
Akanishtha Akaniṣṭha
ākāsha ākāśa
Ākāshagarbha Ākāśagarbha
Ākāshānantya Ākāśānantya
Ākāshānantyāyatana Ākāśānantyāyatana
Ākimchanya Ākiṃcanya
Ākimchanyāyatana Ākiṃcanyāyatana
Akshobhya Akṣobhya
Ālāra Kālāma Āḷāra Kālāma
ālaya-vijnāna ālaya-vijñāna
amala-vijnāna amala-vijñāna
amrita amṛta
Amrita Amṛta
Amritodana Amṛtodana
Anantachāritra Anantacāritra
ananta-nirdesha-pratishthāna ananta-nirdeśa-pratiṣṭhāna
ananta-nirdesha-pratishthāna-samādhi ananta-nirdeśa-pratiṣṭhāna-samādhi
ānāpāna-smriti ānāpāna-smṛti
Anāthapindada Anāthapiṇḍada
Anāthapindika Anāthapiṇḍika
Anga Aṅga
Angaja Aṅgaja
Angulimāla Aṅgulimāla
Angulimālya Aṅgulimālya
Anguttara-nikāya Aṅguttara-nikāya
Anumodanā-punya-nirdesha Anumodanā-puṇya-nirdeśa
anuttara-dharma-chakra anuttara-dharma-cakra
anuttara-sambodhi anuttara-saṃbodhi
anuttara-samyak-sambodhi anuttara-samyak-saṃbodhi
anuttara-samyak-sambodhi-chitta anuttara-samyak-saṃbodhi-citta
Aparashaila Aparaśaila
Apramānābha Apramāṇābha
Apramānashubha Apramāṇaśubha
Ārāda Kālāma Ārāḍa Kālāma
aranya araṇya
ariya-atthangika-magga ariya-aṭṭhaṅgika-magga
ārya-ashtānga-mārga ārya-aṣṭāṅga-mārga
Ārya-prajnāpāramitā-naya-shatapanchashatikā Ārya-prajñāpāramitā-naya-śatapañcaśatikā
Āryasimha Āryasiṃha
Asamjnin Asaṃjñin
asamkhya asaṃkhya
asamkhyeya asaṃkhyeya
asamskrita asaṃskṛta
Asanga Asaṅga
ashoka aśoka
Ashoka Aśoka
ashtānga-mārga aṣṭāṅga-mārga
ashtāngika-mārga aṣṭāṅgika-mārga
Ashtasāhasrikā-prajnāpāramitā Aṣṭasāhasrikā-prajñāpāramitā
ashva aśva
Ashvaghosha Aśvaghoṣa
Ashvajit Aśvajit
Ashvaka Aśvaka
Ashvakarna Aśvakarṇa
ashvashīrsha aśvaśīrṣa
ashvattha aśvattha
Atata Aṭaṭa
Ātavaka Āṭavaka
Atīsha Atīśa
atthangika-magga aṭṭhaṅgika-magga
Avalokiteshvara Avalokiteśvara
Avatamsaka Avataṃsaka
Avīchi Avīci
Avriha Avṛha
avyākrita avyākṛta
Bahushrutīya Bahuśrutīya
Bāna Bāṇa
Bandhushrī Bandhuśrī
Bārānasī Bārāṇasī
Bhadraruchi Bhadraruci
bhaishajya bhaiṣajya
Bhaishajyaguru Bhaiṣajyaguru
Bhaishajyaguru-vaidūryaprabharāja-sūtra Bhaiṣajyaguru-vaiḍūryaprabharāja-sūtra
Bhaishajyarāja Bhaiṣajyarāja
Bhaishajyarājasamudgata Bhaiṣajyarājasamudgata
Bhaishajyasamudgata Bhaiṣajyasamudgata
bhikshu bhikṣu
bhikshunī bhikṣuṇī
Bhīshma-garjita-svara-rāja Bhīṣma-garjita-svara-rāja
bodhi-chitta bodhi-citta
bodhimanda bodhimaṇḍa
Bodhiruchi Bodhiruci
bodhyanga bodhyaṅga
brahma-charya brahma-carya
brahma-charyā brahma-caryā
brāhmana brāhmaṇa
Brihadratha Bṛhadratha
Brihatphala Bṛhatphala
Buddha-avatamsaka-nāma-mahāvaipulya-sūtra Buddha-avataṃsaka-nāma-mahāvaipulya-sūtra
Buddhacharita Buddhacarita
buddha-kshetra buddha-kṣetra
Buddhalochanā Buddhalocanā
Buddhashānta Buddhaśānta
Buddha-shāsana Buddha-śāsana
Buddhasimha Buddhasiṃha
Buddhayashas Buddhayaśas
Chaityavādin Caityavādin
chakkavattin cakkavattin
chakra cakra
Chakravāda Cakravāḍa
Chakravāda-parvata Cakravāḍa-parvata
chakravartin cakravartin
chakravarti-rāja cakravarti-rāja
chakravarti-rājan cakravarti-rājan
chakshur-vijnāna cakṣur-vijñāna
Champā Campā
champaka campaka
chandāla caṇḍāla
chandana candana
chandra candra
Chandra Candra
Chandragupta Candragupta
Chandrakīrti Candrakīrti
Chandraprabha Candraprabha
Chandra-sūrya-pradīpa Candra-sūrya-pradīpa
Chandra-sūrya-vimala-prabhāsa-shrī Candra-sūrya-vimala-prabhāsa-śrī
Chandrayashas Candrayaśas
Charaka Caraka
Charaka-samhitā Caraka-saṃhitā
chāritra cāritra
Chārvāka Cārvāka
Charyā-tantra Caryā-tantra
chatur-ārya-satya catur-ārya-satya
chatur-dhyāna catur-dhyāna
Chātur-mahārāja-kāyika Cātur-mahārāja-kāyika
Chedi Ceḍi
Cheka Ceka
Chinchā Ciñcā
Chinchāmānavikā Ciñcāmāṇavikā
chintāmani cintāmaṇi
Chitrabhāna Citrabhāna
chitta citta
chūda cūḍa
Chūdapanthaka Cūḍapanthaka
Chūlapanthaka Cūḷapanthaka
Chūlavamsa Cūḷavaṃsa
Chunda Cunda
Dandaka Daṇḍaka
Dandaloka Daṇḍaloka
darshana-mārga darśana-mārga
Dashabala Kāshyapa Daśabala Kāśyapa
dasha-bhūmi daśa-bhūmi
Dashabhūmika-sūtra Daśabhūmika-sūtra
deshanā deśanā
dhāranī dhāraṇī
dharma-chakra dharma-cakra
Dharmagathayashas Dharmagathayaśas
Dharmaraksha Dharmarakṣa
Dharmāranya Dharmāraṇya
Dharmaruchi Dharmaruci
Dharmashreshthin Dharmaśreṣṭhin
Dharmashrī Dharmaśrī
Dharmayashas Dharmayaśas
dhri dhṛ
Dhritaka Dhṛtaka
Dhritarāshtra Dhṛtarāṣṭra
Dīpamkara Dīpaṃkara
Dīpavamsa Dīpavaṃsa
Dona Doṇa
Drona Droṇa
Dronodana Droṇodana
duhukha duḥkha
dvesha dveṣa
Ekādasha-mukha Ekādaśa-mukha
eranda eraṇḍa
evam mayā shrutam evaṃ mayā śrutam
Gamgadasvara Gaṃgadasvara
gandhakutī gandhakuṭī
Gangā Gaṅgā
Gangadasvara Gaṅgadasvara
Gangā-nadī-vālikā Gaṅgā-naḍī-vālikā
Gangā-nadī-vālukā Gaṅgā-naḍī-vālukā
garuda garuḍa
Gayā Kāshyapa Gayā Kāśyapa
Gayāshīrsha Gayāśīrṣa
ghosha ghoṣa
Ghoshila Ghoṣila
Ghoshila-vihāra Ghoṣila-vihāra
ghrāna-vijnāna ghrāṇa-vijñāna
Gijjhakūta Gijjhakūṭa
goshīrsha gośīrṣa
goshīrsha-chandana gośīrṣa-candana
gridhra gṛdhra
Gridhrakūta Gṛdhrakūṭa
griha gṛha
griha-pati gṛha-pati
guna guṇa
Gunabhadra Guṇabhadra
Gunamati Guṇamati
Gunaprabha Guṇaprabha
Gunavarman Guṇavarman
Haklenayasha Haklenayaśa
Haklenayashas Haklenayaśas
Harsha Harṣa
Harsha-charita Harṣa-carita
Harshavardhana Harṣavardhana
himsā hiṃsā
Hiranyavatī Hiraṇyavatī
Īshādhāra Īśādhāra
Īshāna Īśāna
īshvara īśvara
itivrittaka itivṛttaka
Jaladhara-garjita-ghosha-susvara-nakshatra-rāja-samkusumitābhijnā Jaladhara-garjita-ghoṣa-susvara-nakṣatra-rāja-saṃkusumitābhijñā
jala-mandala jala-maṇḍala
jarā-marana jarā-maraṇa
Jatimdhara Jaṭiṃdhara
Jetri Jetṛ
jihvā-vijnāna jihvā-vijñāna
jīvamjīva jīvaṃjīva
jīvamjīvaka jīvaṃjīvaka
Jnānabhadra Jñānabhadra
Jnānachandra Jñānacandra
Jnānagupta Jñānagupta
Jnānākara Jñānākara
Jnānaprabha Jñānaprabha
Jnānayasha Jñānayaśa
Kacchāna Kaccāna
Kacchāyana Kaccāyana
kalavinka kalaviṅka
Kālayashas Kālayaśas
Kāli Kāḷi
Kalinga Kaliṅga
Kalmāshapāda Kalmāṣapāda
Kalpanā-manditikā Kalpanā-maṇḍitikā
kalyāna-mitra kalyāṇa-mitra
Kamalashīla Kamalaśīla
kāna kāṇa
Kanāda Kaṇāda
Kānadeva Kāṇadeva
kānchana kāñcana
kānchana-mandala kāñcana-maṇḍala
Kanishka Kaniṣka
Kanthaka Kaṇṭhaka
Kapisha Kapiśa
karunā karuṇā
Karunā-pundarīka-sūtra Karuṇā-puṇḍarīka-sūtra
Kāshī Kāśī
Kashmīra Kaśmīra
Kāshmīra Kāśmīra
Kāshyapa Kāśyapa
Kāshyapa Mātanga Kāśyapa Mātaṅga
Kāshyapīya Kāśyapīya
Kaukkutika Kaukkuṭika
Kaundinya Kauṇḍinya
Kaushāmbī Kauśāmbī
Kaushika Kauśika
kāya-vijnāna kāya-vijñāna
Keshinī Keśinī
Kharoshthī Kharoṣṭhī
kimnara kiṃnara
Kinkara Kiṅkara
klesha kleśa
klesha-māra kleśa-māra
Koshala Kośala
koti koṭi
Kriki Kṛki
Krishna Kṛṣṇa
Krita Kṛta
krosha krośa
kritya kṛtya
kshama kṣama
kshana kṣaṇa
kshānti kṣānti
Kshāntivādin Kṣāntivādin
Kshatriya Kṣatriya
kshetra kṣetra
kshiti kṣiti
Kshitigarbha Kṣitigarbha
Kukkutapada Kukkuṭapada
Kukkutapāda Kukkuṭapāda
Kukkutārāma Kukkuṭārāma
kula-duhitri kula-duhitṛ
Kumārayāna Kumārayāṇa
kumbhānda kumbhāṇḍa
Kundalī Kuṇḍalī
kunkuma kuṅkuma
Kurkutārāma Kurkuṭārāma
kusha kuśa
kushala-mūla kuśala-mūla
Kushāna Kuṣāṇa
Kushinagara Kuśinagara
Kusuma-tala-garbha-vyūhālamkāra-loka-dhātu-samudra Kusuma-tala-garbha-vyūhālaṃkāra-loka-dhātu-samudra
kūta kūṭa
Kūtadantī Kūṭadantī
Lakshmī Lakṣmī
Lankā Laṅkā
Lankāvatāra-sūtra Laṅkāvatāra-sūtra
Lokakshema Lokakṣema
Lokeshvararāja Lokeśvararāja
Madhyamaka-hridaya Madhyamaka-hṛdaya
Mādhyamika-shāstra Mādhyamika-śāstra
Mahābhijnā-jnānābhibhū Mahābhijñā-jñānābhibhū
Mahākacchāna Mahākaccāna
Mahākacchāyana Mahākaccāyana
Mahākāshyapa Mahākāśyapa
mahāparinirvāna mahāparinirvāṇa
mahāprajnā mahāprajñā
Mahāprajnāpāramitā-shāstra Mahāprajñāpāramitā-śāstra
Mahāprajnāpāramitā-sūtra Mahāprajñāpāramitā-sūtra
Mahāpranāda Mahāpraṇāda
Mahāsamghika Mahāsaṃghika
Mahāsāmghika Mahāsāṃghika
Mahāsammata Mahāsaṃmata
Mahāsanghika Mahāsaṅghika
Mahāsānghika Mahāsāṅghika
Mahāshrī Mahāśrī
Mahāvairochana Mahāvairocana
Mahāvamsa Mahāvaṃsa
Mahayana Mahāyāna
Mahāyāna-samgraha Mahāyāna-saṃgraha
Mahāyāna-sūtrālamkāra Mahāyāna-sūtrālaṃkāra
Maheshvara Maheśvara
Mahīshāsaka Mahīśāsaka
Makutadantī Makuṭadantī
Mānava Māṇava
Mānavaka Māṇavaka
mānavikā māṇavikā
mandala maṇḍala
Māndhātri Māndhātṛ
mani maṇi
manjūshaka mañjūṣaka
Manjushrī Mañjuśrī
mano-vijnāna mano-vijñāna
Marīchi Marīci
Maskarin Goshālin Maskarin Gośālin
Maskarin Goshālīputra Maskarin Gośālīputra
Mātanga Mātaṅga
Micchaca Miccaca
Milindapanha Milindapañha
Mitrayashas Mitrayaśas
moksha mokṣa
mriga mṛga
Mrigadāva Mṛgadāva
mrityu-māra mṛtyu-māra
Munishrī Muniśrī
Nadī Kāshyapa Nadī Kaśyapa
Nairanjanā Nairañjanā
Naivasaṃjnānāsamjnā Naivasaṃjñānāsaṃjñā
Naivasamjnānāsaṃjnāyatana Naivasaṃjñānāsaṃjñāyatana
Nakshatra-rāja-samkusumitābhijna Nakṣatra-rāja-saṃkusumitābhijña
Nārāyana Nārāyaṇa
Narendrayashas Narendrayaśas
Neranjarā Nerañjarā
Nigantha Nātaputta Nigaṇṭha Nātaputta
Nimimdhara Nimiṃdhara
nirdesha nirdeśa
Nirgrantha Jnātaputra Nirgrantha Jñātaputra
Nirgrantha Jnātiputra Nirgrantha Jñātiputra
nirmāna-kāya nirmāṇa-kāya
Nirmānarati Nirmāṇarati
nirvāna nirvāṇa
om oṃ
Padmasambhava Padmasaṃbhava
Pakudha Kacchāyana Pakudha Kaccāyana
pāmsu-kūla pāṃsu-kūla
pancha-indriya pañca-indriya
Panchāla Pañcāla
pancha-skandha pañca-skandha
Panchavimshatisāhasrikā-prajnāpāramitā Pañcaviṃśatisāhasrikā-prajñāpāramitā
pāni pāṇi
Paranirmita-vasha-vartin Paranirmita-vaśa-vartin
parināma pariṇāma
parināmana pariṇāmana
parinirvāna parinirvāṇa
Parīttashubha Parīttaśubha
Pārshva Pārśva
pātala pāṭala
Pātaliputra Pāṭaliputra
paticcha-samuppāda paṭicca-samuppāda
pavāranā pavāraṇā
Pindola Piṇḍola
Pindolabhāradvāja Piṇḍolabhāradvāja
Pingala Piṅgala
pishācha piśāca
pitaka piṭaka
Piyankara Piyaṅkara
poshadha poṣadha
prajnā prajñā
Prajnā Prajñā
Prajnākūta Prajñākūṭa
prajnā-pāramitā prajñā-pāramitā
Prajnāpāramitā-hridaya-sūtra Prajñāpāramitā-hṛdaya-sūtra
Prajnā-pradīpa Prajñā-pradīpa
Prajnaptivādin Prajñaptivādin
Prajnāptivādin Prajñāptivādin
Prajnāruchi Prajñāruci
pranidhāna praṇidhāna
Prāsangika Prāsaṅgika
pratishthāna pratiṣṭhāna
Pratyutpanna-buddha-sammukhāvasthita-samādhi-sūtra Pratyutpanna-buddha-saṃmukhāvasthita-samādhi-sūtra
pravārana pravāraṇa
pravāranā pravāraṇā
prithag-jana pṛthag-jana
Priyankara Priyaṅkara
pundarīka puṇḍarīka
Punna Puṇṇa
punya puṇya
punya-kshetra puṇya-kṣetra
Punyamitra Puṇyamitra
punya-paryāya puṇya-paryāya
Punyaprasava Puṇyaprasava
Punyatāra Puṇyatāra
Punyayashas Puṇyayaśas
Pūrana Pūraṇa
Pūrana Kāshyapa Pūraṇa Kāśyapa
Pūrana Kassapa Pūraṇa Kassapa
Pūrna Pūrṇa
Pūrna Maitrāyanīputra Pūrṇa Maitrāyaṇīputra
purusha-damya-sārathi puruṣa-damya-sārathi
Purushapura Puruṣapura
pūrvapranidhāna pūrvapraṇidhāna
pushpa puṣpa
Pushpadantī Puṣpadantī
Pushyamitra Puṣyamitra
Rājagriha Rājagṛha
rākshasa rākṣasa
rākshasī rākṣasī
rashmi raśmi
Rashmiprabhāsa Raśmiprabhāsa
Rashmi-shatasahasra-paripūrna-dhvaja Raśmi-śatasahasra-paripūrṇa-dhvaja
Rāshtrapāla Rāṣṭrapāla
Ratnagotravibhāga-mahāyānottaratantra-shāstra Ratnagotravibhāga-mahāyānottaratantra-śāstra
riddhi ṛddhi
riddhi-pāda ṛddhi-pāda
Rigveda Ṛgveda
Rishabha Ṛṣabha
rishi ṛṣi
Rishipatana Ṛṣipatana
Rohana Rohaṇa
Ruchi Ruci
Saddharma-pundarīka-sūtra Saddharma-puṇḍarīka-sūtra
Saddharma-pundarīka-upadesha Saddharma-puṇḍarīka-upadeśa
shad-gati ṣaḍ-gati
Sāgara-vara-dhara-buddhi-vikrīditābhijna Sāgara-vara-dhara-buddhi-vikrīḍitābhijña
sakridāgāmin sakṛdāgāmin
samana samaṇa
sāmanera sāmaṇera
sāmanerī sāmaṇerī
Samaya-bhedoparachana-chakra Samaya-bhedoparacana-cakra
sambhoga-kāya saṃbhoga-kāya
sambodhi saṃbodhi
Samdhinirmochana-sūtra Saṃdhinirmocana-sūtra
samgha saṃgha
Samghabhadra Saṃghabhadra
Samghabhūti Saṃghabhūti
Samghadeva Saṃghadeva
Samghamitrā Saṃghamitrā
Samghanandi Saṃghanandi
Samgharakshita Saṃgharakṣita
samghātī saṃghāṭī
Samghavarman Saṃghavarman
samghāvashesha saṃghāvaśeṣa
Samghayashas Saṃghayaśas
samgīti saṃgīti
Samjayin Vairatīputra Saṃjayin Vairaṭīputra
Samjīva Saṃjīva
Sāmkhya Sāṃkhya
Sammatīya Saṃmatīya
samsāra saṃsāra
samskāra saṃskāra
samyak-sambodhi samyak-saṃbodhi
samyak-sambuddha samyak-saṃbuddha
samyojana saṃyojana
Samyutta-nikāya Saṃyutta-nikāya
sangha saṅgha
Sanjaya Sañjaya
Sanjaya Belatthiputta Sañjaya Belaṭṭhiputta
Saptaparna Saptaparṇa
Saptaparnaguhā Saptaparṇaguhā
Sarva-sattva-priyadarshana Sarva-sattva-priyadarśana
Sarvatathāgata-tattvasamgraha Sarvatathāgata-tattvasaṃgraha
Satyasiddhi-shāstra Satyasiddhi-śāstra
shad-āyatana ṣaḍ-āyatana
shad-gati ṣaḍ-gati
shad-indriya ṣaḍ-indriya
Shāketa Śāketa
shakra śakra
Shakra Śakra
Shakra Devānām Indra Śakra Devānām Indra
Shakrāditya Śakrāditya
Shākya Śakya
Shakyamuni Śākyamuni
shāla śāla
Shānakavāsa Śāṇakavāsa
Shānakavāsin Śāṇakavāsin
Shānavāsa Śāṇavāsa
Shānavāsin Śāṇavāsin
Shankhāchārya Śaṅkhācārya
Shannāgarika Saṇṇāgarika
Shāntarakshita Śāntarakṣita
Shārī Śārī
Shāriputra Śāriputra
sharīra śarīra
shāsana śāsana
Shashiketu Śaśiketu
shāstā-deva-manushyānām śāstā-deva-manuṣyānāṃ
shatru śatru
Shibi Śibi
Shikhin Śikhin
shikshamānā śikṣamāṇā
Shikshānanda Śikṣānanda
shīla śīla
Shīlabhadra Śīlabhadra
Shīlāditya Śīlāditya
shīrsha śīrṣa
Shītā Śītā
Shītavana Śītavana
Shiva Śiva
shloka śloka
shraddhā śraddhā
shramana śramaṇa
shrāmanera śrāmaṇera
shrāmanerī śrāmaṇerī
shrāmanerikā śrāmaṇerikā
shrāvaka śrāvaka
shrāvaka-yāna śrāvaka-yāna
Shrāvastī Śrāvastī
Shrīmahādevī Śrīmahādevī
Shrīmālā Śrīmālā
Shrīmālādevī-simhanāda-sūtra Śrīmālādevī-siṃhanāda-sūtra
Shrīvijaya Śrīvijaya
shrota-vijnāna śrota-vijñāna
Shrutasoma Śrutasoma
Shubhakarasimha Śubhakarasiṃha
Shubhakritsna Śubhakṛtsna
Shubhavyūha Śubhavyūha
Shuddhachandra Śuddhacandra
shuddhāvāsa śuddhāvāsa
Shuddhodana Śuddhodana
Shūdra Śūdra
Shuklodana Śuklodana
Shunga Śuṅga
shūnya śūnya
shūnyatā śūnyatā
shūramgama śūraṃgama
Shūramgama Śūraṃgama
shūramgama-samādhi śūraṃgama-samādhi
Shūrasena Śūrasena
Shūryasoma Śūryasoma
Siddham Siddhaṃ
simha siṃha
Simhahanu Siṃhahanu
simhanāda siṃhanāda
Simhanādarāja Siṃhanādarāja
simhāsana siṃhāsana
smriti smṛti
sparsha sparśa
Sudarshana Sudarśana
Sudhana-shreshthi-dāraka Sudhana-śreṣṭhi-dāraka
Sudrisha Sudṛśa
Sunakshatra Sunakṣatra
Supratishthitachāritra Supratiṣṭhitacāritra
Sutta Pitaka Sutta Piṭaka
Suvarnaprabhāsa-sūtra Suvarṇaprabhāsa-sūtra
Suvarnaprabhāsottama-sūtra Suvarṇaprabhāsottama-sūtra
Takshaka Takṣaka
Takshashilā Takṣaśilā
Tamālapatra-chandana-gandha Tamālapatra-candana-gandha
Tamālapattra-chandana-gandha Tamālapattra-candana-gandha
tipitaka tipiṭaka
Trāyastrimsha Trāyastriṃśa
Trimshikā-vijnaptimātratā-siddhi Triṃśikā-vijñaptimātratā-siddhi
tripitaka tripiṭaka
Tushita Tuṣita
Tvashtri Tvaṣṭṛ
Ucchushma Ucchuṣma
Uddiyāna Uḍḍiyāna
Udra Uḍra
upadesha upadeśa
upasampadā upasaṃpadā
Upatishya Upatiṣya
upekshā upekṣā
uposhadha upoṣadha
Uppalavannā Uppalavaṇṇā
Urumanda Urumaṇḍa
Urumunda Urumuṇḍa
ūrnā-kesha ūrṇā-keśa
ūrnā-kosha ūrṇā-kośa
Uruvilvā Kāshyapa Uruvilvā Kāśyapa
ushnīsha-shiraskatā uṣnīṣa-śiraskatā
Utpalavarnā Utpalavarṇā
uttarāsanga uttarāsaṅga
Uttarashaila Uttaraśaila
Vairanjā Vairañjā
Vairochana Vairocana
Vaishālī Vaiśālī
vaishāradya vaiśāradya
Vaisheshika Vaiśeṣika
Vaishravana Vaiśravaṇa
Vaishya Vaiśya
Vajracchedikā-prajnāpāramitā Vajracchedikā-prajñāpāramitā
vajrapāni vajrapāṇi
Vajrashekhara Vajraśekhara
Vakshu Vakṣu
vamsa vaṃsa
Vārānasī Vārāṇasī
varsha varṣa
Varshakāra Varṣakāra
vārshika vārṣika
Vāshpa Vāṣpa
vāyu-mandala vāyu-maṇḍala
Vemachitrin Vemacitrin
venu veṇu
Venuvana Veṇuvana
Venuvana-vihāra Veṇuvana-vihāra
vetāda vetāḍa
veyyākarana veyyākaraṇa
vibhāshā vibhāṣā
Vidūdabha Viḍūḍabha
vidyā-charana-sampanna vidyā-caraṇa-saṃpanna
vijnāna vijñāna
Vijnānānantya Vijñānānantya
Vijnānānantyāyatana Vijñānānantyāyatana
Vijnānavāda Vijñānavāda
Vikramashilā Vikramaśilā
Vimalakīrti-nirdesha Vimalakīrti-nirdeśa
vimoksha vimokṣa
Vimshatikā-vijnaptimātratā-siddhi Viṃśatikā-vijñaptimātratā-siddhi
Vimuktichandra Vimukticandra
Vipashyin Vipaśyin
Virūdhaka Virūḍhaka
Virūpāksha Virūpākṣa
Visheshamitra Viśeṣamitra
Vishishtachāritra Viśiṣṭacāritra
Vishnu Viṣṇu
Vishuddhachāritra Viśuddhacāritra
Vishvabhū Viśvabhū
Vishvakarman Viśvakarman
Vriji Vṛji
Vritra Vṛtra
vyākarana vyākaraṇa
yaksha yakṣa
Yasa Kākandakaputta Yasa Kākaṇḍakaputta
Yasha Yaśa
Yashas Yaśas
Yashasketu Yaśasketu
Yashoda Yaśoda
Yashodharā Yaśodharā
Yashomitra Yaśomitra
Yogāchāra Yogācāra
Yogāchārabhūmi Yogācārabhūmi
Yugamdhara Yugaṃdhara
Delight in heedfulness! Guard well your thoughts!
Everything is based on mind, is led by mind, is fashioned
by mind. If you speak and act with a polluted mind, suffering will
follow you, as the wheels of the oxcart follow the footsteps of the ox.
There is nothing so disobedient as an undisciplined mind, and there is nothing so obedient as a disciplined mind.
A mind unruffled by the vagaries of fortune, from sorrow
freed, from defilements cleansed, from fear liberated — this is the
greatest blessing.
Know from the rivers in clefts and in crevices: those in
small channels flow noisily, the great flow silent. Whatever's not full
makes noise. Whatever is full is quiet.
You are a seeker. Delight in the mastery of your hands and your feet, of your words and your thoughts.
See them, floundering in their sense of mine, like fish
in the puddles of a dried-up stream — and, seeing this, live with no
mine, not forming attachment for states of becoming.
'As I am, so are these. As are these, so am I.' Drawing the parallel to yourself, neither kill nor get others to kill.
All experiences are preceded by mind, having mind as their master, created by mind.
To enjoy good health, to bring true happiness to one's family, to bring peace to all, one must first discipline and control one's own mind. If a man can control his mind he can find the way to Enlightenment, and all wisdom and virtue will naturally come to him.
All wrong-doing arises because of mind. If mind is transformed can wrong-doing remain?
What we are today comes from our thoughts of yesterday,
and our present thoughts build our life of tomorrow: Our life is the
creation of our mind.
The one who has conquered himself is a far greater hero than he who has defeated a thousand times a thousand men.
Transcendental intelligence rises when the intellectual
mind reaches its limit and if things are to be realized in their true
and essential nature, its processes of thinking must be transcended by an appeal to some higher faculty of cognition.
I will not look at another's bowl intent on finding fault: a training to be observed.
The external world is only a manifestation of the
activities of the mind itself, and the mind grasps it as an external
world simply because of its habit of discrimination and false-reasoning.
The disciple must get into the habit of looking at things truthfully.
Mind precedes all mental states. Mind is their chief; they are all mind-wrought.
If with a pure mind a person speaks or acts happiness follows him like his never-departing shadow.
Quotes By Buddha On Happiness And Joy
There is no path to happiness: happiness is the path.
Happiness comes when your work and words are of benefit to yourself and others.
Thousands of candles can be lighted from a single candle,
and the life of the candle will not be shortened. Happiness never
decreases by being shared.
It is in the nature of things that joy arises in a person free from remorse.
The enlightened one, intent on jhana, should find delight
in the forest, should practice jhana at the foot of a tree, attaining
his own satisfaction.
Do not dwell in the past, do not dream of the future, concentrate the mind on the present moment.
Set your heart on doing good. Do it over and over again, and you will be filled with joy.
Should a person do good, let him do it again and again. Let him find pleasure therein, for blissful is the accumulation of good.
We are formed and molded by our thoughts. Those whose
minds are shaped by selfless thoughts give joy when they speak or act.
Joy follows them like a shadow that never leaves them.
See also: funny quotes
Quotes By Buddha On Peace, Forgiveness And Letting Go
Resolutely train yourself to attain peace.
Indeed, the sage who's fully quenched rests at ease in
every way; no sense desire adheres to him whose fires have cooled,
deprived of fuel. All attachments have been severed, the heart's been
led away from pain; tranquil, he rests with utmost ease. The mind has
found its way to peace.
Do not turn away what is given you, nor reach out for what is given to others, lest you disturb your quietness.
Those who are free of resentful thoughts surely find peace.
Quotes By Buddha On Meditation And Spirituality
Just as a candle cannot burn without fire, men cannot live without a spiritual life.
Looking deeply at life as it is in this very moment, the meditator dwells in stability and freedom.
Meditation brings wisdom; lack of mediation leaves
ignorance. Know well what leads you forward and what hold you back, and
choose the path that leads to wisdom.
Whatever a monk keeps pursuing with his thinking and pondering, that becomes the inclination of his awareness.
See also: introvert quotes
Quotes By Buddha On Wisdom And Virtues
The fool who knows he is a fool is that much wiser.
Whatever has the nature of arising has the nature of ceasing.
Unity can only be manifested by the Binary. Unity itself and the idea of Unity are already two.
What is the appropriate behavior for a man or a woman in
the midst of this world, where each person is clinging to his piece of
debris? What's the proper salutation between people as they pass each
other in this flood?
The greatest gift is to give people your enlightenment, to share it. It has to be the greatest.
When watching after yourself, you watch after others. When watching after others, you watch after yourself.
Let none find fault with others; let none see the
omissions and commissions of others. But let one see one's own acts,
done and undone.
The true master lives in truth, in goodness and restraint, non-violence, moderation, and purity.
Offend in neither word nor deed. Eat with moderation.
Live in your heart. Seek the highest consciousness. Master yourself
according to the law. This is the simple teaching of the awakened.
Life is like the harp string, if it is strung too tight
it won't play, if it is too loose it hangs, the tension that produces
the beautiful sound lies in the middle.
Do not believe in anything simply because you have heard
it. Do not believe in anything simply because it is spoken and rumored
by many. Do not believe in anything simply because it is found written
in your religious books. Do not believe in anything merely on the
authority of your teachers and elders. Do not believe in traditions
because they have been handed down for many generations. But after
observation and analysis, when you find that anything agrees with reason
and is conducive to the good and benefit of one and all, then accept it
and live up to it.
Just as treasures are uncovered from the earth, so virtue appears from good deeds, and wisdom appears from a pure and peaceful mind. To walk safely through the maze of human life, one needs the light of wisdom and the guidance of virtue.
The wise ones fashioned speech with their thought, sifting it as grain is sifted through a sieve.
The virtues, like the Muses, are always seen in groups. A good principle was never found solitary in any breast.
More wisdom quotes
Quotes By Buddha On Karma And Nirvana
Someone who has set out in the vehicle of a Bodhisattva should decide that 'I must lead all the beings to nirvana, into that realm of nirvana which leaves nothing behind'. What is this realm of nirvana which leaves nothing behind ?
Quotes By Buddha On Change, Failure And Suffering
Nothing is forever except change.
There is no fire like passion, there is no shark like hatred, there is no snare like folly, there is no torrent like greed.
Both formerly and now, it is only suffering that I describe, and the cessation of suffering.
He who can curb his wrath as soon as it arises, as a
timely antidote will check snake's venom that so quickly spreads, — such
a monk gives up the here and the beyond, just as a serpent sheds its
worn-out skin.
May all that have life be delivered from suffering.
It is easy to see the faults of others, but difficult to
see one's own faults. One shows the faults of others like chaff winnowed
in the wind, but one conceals one's own faults as a cunning gambler
conceals his dice.
Buddha Quotes On Anger And Jealousy
You will not be punished for your anger, you will be punished by your anger.
Wear your ego like a loose fitting garment.
Some do not understand that we must die, but those who do realize this settle their quarrels.
Hatred is never appeased by hatred in this world. By non-hatred alone is hatred appeased. This is a law eternal.
All tremble at violence; all fear death. Putting oneself in the place of another, one should not kill nor cause another to kill.
I do not dispute with the world; rather it is the world that disputes with me.
They blame those who remain silent, they blame those who
speak much, they blame those who speak in moderation. There is none in
the world who is not blamed.
Those who cling to perceptions and views wander the world offending people.
Whoever doesn't flare up at someone who's angry wins a battle hard to win.
Anger will never disappear so long as thoughts of resentment are cherished in the mind. Anger will disappear just as soon as thoughts of resentment are forgotten.
Do not overrate what you have received, nor envy others. He who envies others does not obtain peace of mind.
See also: jealousy quotes
Buddha Quotes On Success, Patience And Strength
Neither fire nor wind, birth nor death can erase our good deeds.
Should you find a wise critic to point out your faults, follow him as you would a guide to hidden treasure.
As an elephant in the battlefield withstands arrows shot from bows all around, even so shall I endure abuse.
Praise and blame, gain and loss, pleasure and sorrow come
and go like the wind. To be happy, rest like a giant tree in the midst
of them all.
In separateness lies the world's greatest misery; in compassion lies the world's true strength.
Be a lamp for yourselves. Be your own refuge. Seek for no other. All things must pass. Strive on diligently. Don't give up.
Better it is to live one day seeing the rise and fall of
things than to live a hundred years without ever seeing the rise and
fall of things.
If you do not change direction, you may end up where you are heading.
More patience quotes, strength quotes
Buddha Quotes On Health
Health is the greatest gift, contentment the greatest wealth, faithfulness the best relationship. Buddha
To keep the body in good health is a duty… otherwise we shall not be able to keep our mind strong and clear.
Without health life is not life; it is only a state of langour and suffering – an image of death.
The secret of health for both mind and body is not to
mourn for the past, not to worry about the future, not to anticipate the
future, but to live the present moment wisely and earnestly.
More health quotes
Buddha Quotes On Truth
Those who have failed to work toward the truth have missed the purpose of living.
Teach this triple truth to all: A generous heart, kind
speech, and a life of service and compassion are the things which renew
humanity.
There are two mistakes one can make along the road to truth…not going all the way, and not starting.
The calmed say that what is well-spoken is best; second,
that one should say what is right, not unrighteous; third, what's
pleasing, not displeasing; fourth, what is true, not false.
Conquer the angry one by not getting angry; conquer the wicked by goodness; conquer the stingy by generosity, and the liar by speaking the truth.
Three things cannot be long hidden: the sun, the moon, and the truth.
Part 4. Quotes About Buddha
If you use your mind to look for a Buddha, you won't see the Buddha. Bodhidharma
And the Buddha is the person who's free: free of plans, free of cares. Bodhidharma
As long as you look for a Buddha somewhere else, you'll never see that your own mind is the Buddha. Bodhidharma
Buddha means awareness, the awareness of body and mind that prevents evil from arising in either. Bodhidharma
Buddhas don't practice nonsense. Bodhidharma
A Buddha is someone who finds freedom in good fortune and bad. Bodhidharma
Buddhas move freely through birth and death, appearing and disappearing at will. Bodhidharma
But deluded people don't realize that their own mind is the Buddha. They keep searching outside. Bodhidharma
To find a Buddha all you have to do is see your nature. Bodhidharma
No one can force us to transform our minds, not even
Buddha. We must do so voluntarily. Therefore Buddha stated, 'You are
your own master'. Dalai Lama
The color of the mountains is Buddha's body; the sound of running water is his great speech. Dogen
The Buddha and all sentient beings are nothing but expressions of the one mind. There is nothing else. Huang Po
To awaken suddenly to the fact that your own Mind is the
Buddha, that there is nothing to be attained or a single action to be
performed. This is the Supreme Way. Huang Po
The words of the Buddha offer this truth: Hatred never ceases by hatred but by love alone is healed. Jack Kornfield
Respect Buddha and the gods without counting on their help. Miyamoto Musashi
Even the buddha does not want anyone to follow him. Even
the greatest masters cannot give you a single commandment. They see you
so uniquely you, they see your freedom to be so uniquely for you. Osho
Just two small things: meditation and let-go. Remember
these two key words: meditation and surrender. Meditation will take you
in, and surrender will take you into the whole. And this is the whole of
religion. Within these two words Buddha has condensed the whole essence
of religion. Osho
There is no need for God! If you want to meditate you can
meditate without God. Buddha meditated without God; he had no belief in
God. Osho
A Buddha is a Buddha, a Krishna is a Krishna, and you are you. Osho
He taught virtue, mindfulness, and wisdom. These are the
three pillars of Buddhist practice, as well as the wellsprings of
everyday well-being, psychological growth, and spiritual realization.
Rick Hanson
If you cannot bow to Buddha, you cannot be a Buddha. It is arrogance. Shunryu Suzuki
Buddha says there are two kinds of suffering: the kind
that leads to more suffering and the kind that brings an end to
suffering. Terry Tempest Williams
You need to have confidence that you have the capacity to
become a Buddha, the capacity of transformation and healing. Thich Nhat
Hanh
Part 5. Buddhism And Zen Quotes
Man suffers only because he takes seriously what the gods made for fun. Alan Watts
The only thing that is ultimately real about your journey
is the step that you are taking at this moment. That's all there ever
is. Alan Watts
Everything in moderation, including moderation. Buddhist saying
Learning to let go should be learned before learning to
get. Life should be touched, not strangled. You've got to relax, let it
happen at times, and at others move forward with it. Ray Bradbury
Even if things don't unfold the way you expected, don't
be disheartened or give up. One who continues to advance will win in the
end. Daisaku Ikeda
If we learn to open our hearts, anyone, including the people who drive us crazy, can be our teacher. Pema Chödrön
Awareness is the greatest agent for change. Huang Po
Zen has no business with ideas. Suzuki Roshi
To understand everything is to forgive everything. Osho
We are not going in circles, we are going upwards. The path is a spiral; we have already climbed many steps. Hermann Hesse
The secret of Buddhism is to remove all ideas, all
concepts, in order for the truth to have a chance to penetrate, to
reveal itself. Thich Nhat Hanh
If you want to change the world, start with the next person who comes to you in need. Maezumi Roshi
We are here to awaken from our illusion of separateness. Martin Luther King Jr
When you do something, you should burn yourself up completely, like a good bonfire, leaving no trace of yourself. Eckhart Tolle
Wherever you are, be there totally. Eckhart Tolle
Only the hand that erases can write the true thing. Meister Eckhart
Treat every moment as your last. It is not preparation for something else. Shunryu Suzuki
Q 20 What did the Buddha say regarding the nature of a Supreme Awakened One as given in the five verses ?
https://zenstudiespodcast.com/buddhas-enlightenment/
Shakyamuni Buddha's Awakenment with Awareness : What Did He Realize?
According
to tradition, Buddhism began with the Buddha's awakenment. This was the
spiritual awakening of one man, Siddhartha Gautama, somewhere between
528 and 445 BCE, who afterwards was called the "Buddha," or "awakened
one." He then taught others what he realized, along with the methods he
used to achieve that realization, and those teachings have been passed
down to the present day. What exactly did Siddhartha comprehend in his
awakenment?
Q 21 Write down the ideals enunciate by the Buddha in the five verses ?
https://www.buddhanet.net/e-learning/qanda02.htm

What are the main teachings of the Buddha?


All of the many teachings of the Buddha center on the
Four Noble Truths just as the rim and spokes of a wheel center
on the hub. They are called 'Four' because there are four of them.
They are called 'Noble' because they ennoble one who understands
them and they are called 'Truths' because, corresponding with
reality, they are true.


What is the First Noble Truth?


The First Noble Truth is that life is suffering. To live,
you must suffer. It is impossible to live without experiencing
some kind of suffering. We have to endure physical suffering like
sickness, injury, tiredness, old age and eventually death and
we have to endure psychological suffering like loneliness, frustrations,
fear, embarrassment, disappointment, anger, etc.


Isn't this a bit pessimistic?


The dictionary defines pessimism as 'the habit of thinking
that whatever will happen will be bad,' or 'The belief that evil
is more powerful than good.' Buddhism teaches neither of these
ideas. Nor does it deny that happiness exists. It simply says
that to live is to experience physical and psychological suffering
which is a statement so true and so obvious that it cannot be
denied. The central concept of most religions is a myth, a legend
or a belief that is difficult or impossible to verify. Buddhism
starts with an experience, an irrefutable fact, a thing that all
know, that all have experienced and that all are striving to overcome.
Thus Buddhism is the only truly universal religion because it
goes right to the core of every individual human being's concern
- suffering and how to avoid it.


What is the Second Noble truth?


The Second Noble Truth is that all suffering is caused
by craving. When we look at psychological suffering, it is easy
to see how it is caused by craving. When we want something but
are unable to get it, we feel frustrated. When we expect someone
to live up to our expectation and they do not, we feel let down
and disappointed. When we want others to like us and they don't,
we feel hurt. Even when we want something and are able to get
it, this does not often lead to happiness either because it is
not long before we feel bored with that thing, lose interest in
it and commence to want something else. Put simply, the Second
Noble Truth says that getting what you want does not guarantee
happiness. Rather than constantly struggling to get what you want,
try to modify your wanting. Wanting deprives us of contentment
and happiness.


But how does wanting and craving lead to physical suffering?


A lifetime wanting and craving for this and that and
especially the craving to continue to exist creates a powerful
energy that causes the individual to be reborn. When we are reborn,
we have a body and, as we said before, the body is susceptible
to injury and disease; it can be exhausted by work; it ages and
eventually dies. Thus, craving leads to physical suffering because
it causes us to be reborn.


That's all very well. But if we stopped wanting altogether,
we would never get or achieve anything.


True. But what the Buddha says is that when our desires,
our craving, our constant discontent with what we have, and our
continual longing for more and more does cause us suffering, then
we should stop doing it. He asks us to make a difference between
what we need and what we want and to strive for our needs and
modify our wants. He tells us that our needs can be fulfilled
but that our wants are endless - a bottomless pit. There are needs
that are essential, fundamental and that can be obtained and this
we should work towards. Desires beyond this should be gradually
lessened. After all, what is the purpose of life? To get or to
be content and happy.


You have talked about rebirth, but is there any proof
that such a thing happens?


There is ample evidence that such a thing happens, but
we will look at this in more detail later on.


What is the Third Noble Truth?


The Third Noble Truth is that suffering can be overcome
and happiness attained. This is perhaps the most important of
the Four Noble Truths because in it the Buddha reassures us that
true happiness and contentment are possible. When we give up useless
craving and learn to live each day at a time, enjoying without
restless wanting the experiences that life offers us, patiently
enduring the problems that life involves without fear, hatred
and anger, then we become happy and free. Then, and only then,
do we being to live fully. Because we are no longer obsessed with
satisfying our own selfish wants, we find we have so much time
to help others fulfil their needs. This state is called Nirvana.
We are free from all psychological suffering as well. This is
called Final Nirvana.


What or where is Nirvana?


It is a dimension transcending time and space and thus
is difficult to talk about or even to think about. Words and thoughts
being only suited to describe the time-space dimension. But because
Nirvana is beyond time, there is no movement and so no aging or
dying. Thus Nirvana is eternal. Because it is beyond space, there
is no causation, no boundary, no concept of self and not-self
and thus Nirvana is infinite. The Buddha also assures us that
Nirvana is an experience of profound happiness. He says:

Nirvana is the highest happiness.
Dp 204


But is there any proof that such a dimension exists?


No, there is not. But its existence can be inferred.
If there is a dimension where time and space do operate and there
is such a dimension - the world we experience, then we can infer
that there is a dimension where time and space do not operate
- Nirvana. Again, even though we cannot prove Nirvana exists,
we have the Buddha's word that it does exist. He tells us:

"There is an. Unborn, a Not-become, a Not-made, a Not-compounded.
If there were not, this Unborn, Not become, Not-made, Not-compounded,
there could not be made any escape from what is born, become,
made, and compounded. But since there is this Unborn, Not become,
Not-made, Not-compounded, therefore is there made known an escape
from what is born, become, made, and compounded."
Ud. 80

We will know it when we attain it. Until that time, we can still
practice.


What is the Fourth Noble Truth?


The Fourth Noble Truth is the Path leading to the overcoming
of suffering. This path is called the Noble Eightfold Path and
consists of Perfect Understanding, Perfect Thought, Perfect Speech,
Perfect Action, Perfect Livelihood, Perfect Effort, Perfect Mindfulness
and Perfect Concentration. Being a Buddhist practice consists
of practicing these eight things until they become more complete.
You will notice that the steps on the Noble Eightfold Path cover
every aspect of life: the intellectual, the ethical, the social
and economic and the psychological and therefore contain everything
a person needs to lead a good life and to develop spiritually.
Q 22 Who is the real conquer (Jino), and why so ? elaborate.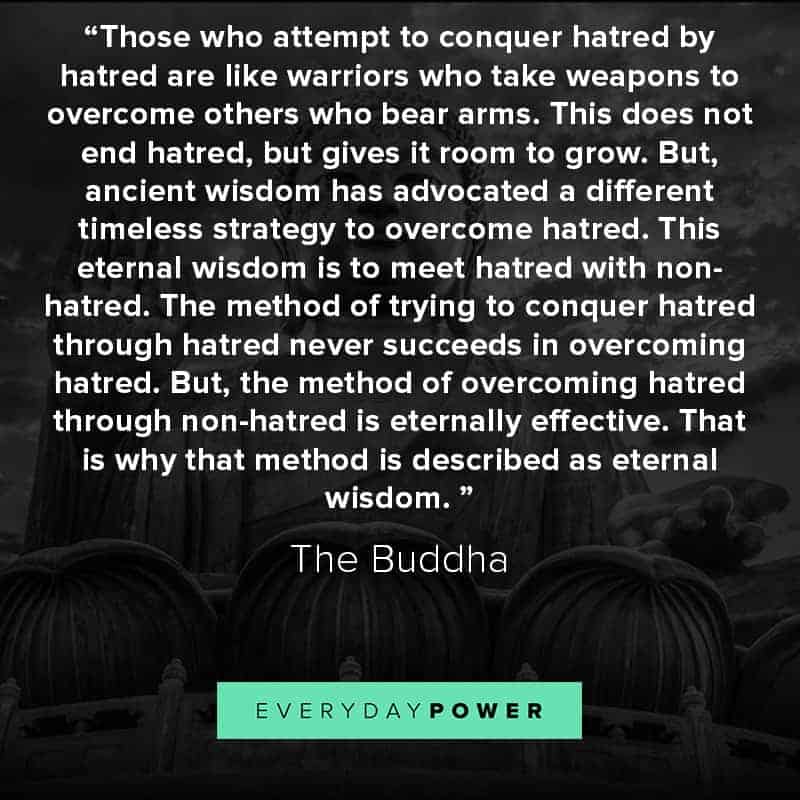 Q 23 On hearing the five gathas of the Buddha what did the other traveler say ?
https://quotesnsmiles.com/quotes/calming-buddha-quotes/
Below are 48 Calming Buddha Quotes:
"You will not be punished for your anger, you will be punished by your anger."
– Buddha
"You cannot travel the path until you have become the path itself
– Buddha
"However many holy words you read, however many you speak, what good will they do you if you do not act on upon them?
– Buddha
"When you realize how perfect everything is you will tilt your head back and laugh at the sky"
– Buddha
"Peace comes from within. Do not seek it without."
– Buddha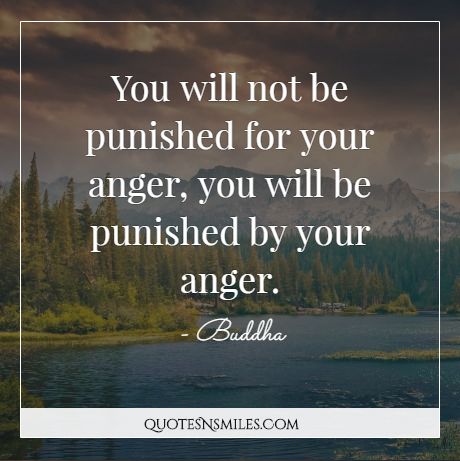 "You only lose what you cling to."
– Buddha
"There is nothing more dreadful than the habit of doubt. Doubt
separates people. It is a poison that disintegrates friendships and
breaks up pleasant relations. It is a thorn that irritates and hurts; it
is a sword that kills.
– Buddha
"The mind is everything. What you think you become."
– Buddha
"Three things cannot be long hidden: the sun, the moon, and the truth."
– Buddha
"Holding on to anger is like grasping a hot coal with the intent of
throwing it at someone else; you are the one who gets burned."
– Buddha
"Believe nothing, no matter where you read it, or who said it, no
matter if I have said it, unless it agrees with your own reason and your
own common sense.
– Buddha
"Have compassion for all beings, rich and poor alike; each has their suffering. Some suffer too much, others too little.
– Buddha
"Thousands of candles can be lit from a single candle, and the life
of the candle will not be shortened. Happiness never decreases by being
shared."
– Buddha
"You yourself, as much as anybody in the entire universe, deserve your love and affection."
– Buddha
"All that we are is the result of what we have thought. The mind is everything. What we think we become.
– Buddha
"Those who are free of resentful thoughts surely find peace."
– Buddha
"To understand everything is to forgive everything"
– Buddha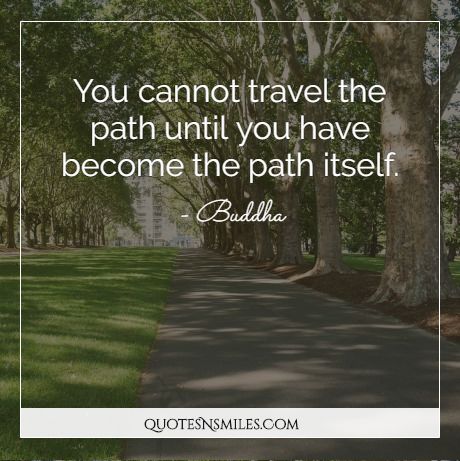 "We are shaped by our thoughts; we become what we think. When the mind is pure, joy follows like a shadow that never leaves."
– Buddha
"The only real failure in life is not to be true to the best one knows.
– Buddha
"An idea that is developed and put into action is more important than an idea that exists only as an idea.
– Buddha
"A jug fills drop by drop."
– Buddha
In recent years the concept of Zen has gained a lot of popularity,
which is a buddhist Mahayana movement originated from China which
emphasizes enlightenment for its student in a direct possible way. Zen
Buddism is a ancestral tradition which has been passed on since the time
of the Buddha. We also have a selection sayings and proverbs in the
form of zen quotes which convey and describe the philosophy behind Zen.
"The tongue like a sharp knife… Kills without drawing blood.
– Buddha
"Even death is not to be feared by one who has lived wisely.
– Buddha
"A dog is not considered a good dog because he is a good barker. A
man is not considered a good man because he is a good talker."
– Buddha
"The way is not in the sky. The way is in the heart.
– Buddha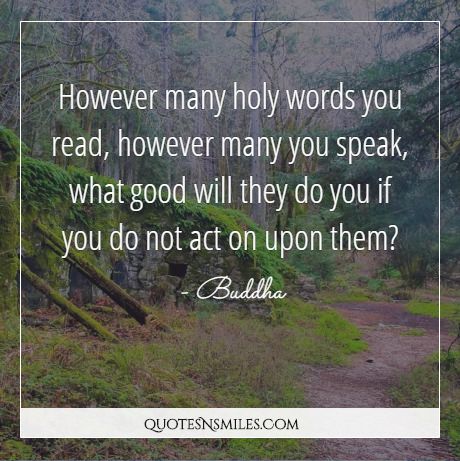 "Teach this triple truth to all: A generous heart, kind speech, and a
life of service and compassion are the things which renew humanity.
– Buddha
"The whole secret of existence is to have no fear. Never fear what
will become of you, depend on no one. Only the moment you reject all
help are you freed.
– Buddha
"No one saves us but ourselves. No one can and no one may. We ourselves must walk the path.
– Buddha
"The secret of health for both mind and body is not to mourn for the past, worry about the future, or an
ticipate troubles, but to live in the present moment wisely and earnestly.
– Buddha
"Your work is to discover your work and then with all your heart to give yourself to it.
– Buddha
"Work out your own salvation. Do not depend on others.
– Buddha
"What we think, we become.
– Buddha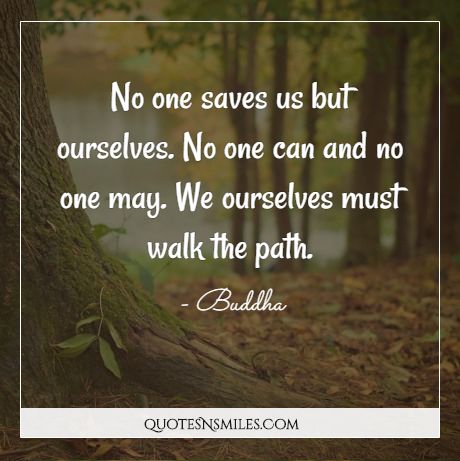 "To conquer oneself is a greater task than conquering others
– Buddha
"Better than a thousand hollow words, is one word that brings peace.
– Buddha
"He who loves 50 people has 50 woes; he who loves no one has no woes.
– Buddha
"To keep the body in good health is a duty…otherwise we shall not be able to keep our mind strong and clear.
– Buddha
"There has to be evil so that good can prove its purity above it.
– Buddha
"Hatred does not cease through hatred at any time. Hatred ceases through love. This is an unalterable law.
– Buddha
"Whatever words we utter should be chosen with care for people will hear them and be influenced by them for good or ill.
– Buddha
"Every human being is the author of his own health or disease.
– Buddha
"All that we are is the result of what we have thought. The mind is everything. What we think we become"
– Buddha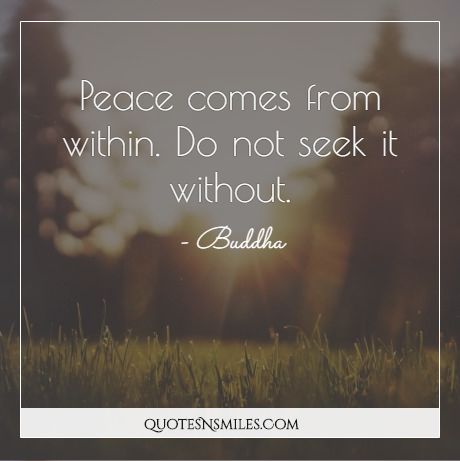 "All wrong-doing arises because of mind. If mind is transformed can wrong-doing remain?"
– Buddha
"Thousands of candles can be lit from a single candle, and the life
of the candle will not be shortened. Happiness never decreases by being
shared."
– Buddha
"Do not dwell in the past, do not dream of the future, concentrate the mind on the present moment."
– Buddha
"However many holy words you read, however many you speak, what good will they do you If you do not act on
upon them?"
– Buddha
"Even death is not to be feared by one who has lived wisely."
– Buddha
"Peace comes from within. Do not seek it without."
– Buddha
"In the sky, there is no distinction of east and west; people create
distinctions out of their own minds and then believe them to be true."
– Buddha
"If we could see the miracle of a single flower clearly, our whole life would change."
– Buddha
"The only real failure in life is not to be true to the best one knows."
– Buddha
"Doubt everything. Find your own light."
– Buddha
Q
24 Is it possible to construe the Buddha either as a god or an
incarnation, prophet or messaiah of a god from what has been said about
Boddhahood in Buddha's own words in the five gathas ?

I ) If your answer is no, write why do you think so.
II) If your answer is yes, please explain why do you think so.

Q 25 Write an essay on Buddha's own definition of Buddhahood as given in the Dona Sutta
Q 26 Why did the brahmin Dona put those four questions based on his knowledge of the footprint?
Q 27 Why did theBuddha give give negative answers to all the four questions and what was his explanation cankers ?
Q 28 What do you understand by the word i) 'canker'? ii) by lotus analogy?
Q 29 What do you understand about the Buddha-nature as compared with the lotus ? Elaborate as clearly as you can.
Q
30 The message of the Buddha in this Sutta can be breifly expressed
thus: " Though I am bor in the world, I am above it. It cannot spoil
me." How would you interpret it ?
Q 31 How are you going to apply this message in your daily life ? Please write clearly.
Q 32 Please clarify:
i. What id Bodhi and how many kinds of Bodhi are there ?
ii Who is a Bodhisatta and how many typts of Bodhisattas are there ?
iii Who is a Buddha and how many types of Buddhas are there ?
Q 33 Together with the Three Refugees what moral principles should a Buddhist follow ?
Q 34 Write a brief esssay on the meaning of Buddha Vandana, as you understand it ?
Q 35 Is the word "Buddha " a personal name or title, or does it stands for an office ?
Q 36 Explain clearly the meaning of the word "Buddha" as you understand it.
Q 37 Why is he called Buddha ? What are the prerequisites for becoming a Buddha ?
Q 38 What is the meaning of the term Bodhisatta ? How many different types of Bodhisatta are there ? Enumerate.
Q 39 What are the requirements for becoming the different types of Bodhisatta?
Q 40 How many types of Buddha are there ? What are the prerequisites for becoming these different types of Buddha ?
Q 41 What id parami ? How many Paramis are there ? Enumerate .
Q 42 How do the Paramis determine the attainment of different types of Bodhi ?
Q 43 Write an essay on on the core teaching of all Buddhas.
Q 44 How can the Middle path be explained in terms of ethics, psychology and philisophy ?
Q
45 Describe when the Buddha Ratana, Dhamma Ratana, and Sangha Ratana
arose. What is the significance of the term Ratana in this context,
i.e., why are Buddha, Dhamma and Sangha called Treasure Gems ?
Q 46 What is the essential points of the Discourse on non-self as found in his second discourse ?
Q 47 What is the Noble Eightfold Path ? Analyse in terms of 3 modes of Spiritual training ?
Q 48 Write an essay of twelve factors of the law of dependent origination. What does the dependent origination portray ?
Q 49 Write down text of the Paticca Samppada both in Pali and English in forward and backward orders ?
Q 50 Give details account of Ashoka's Nine messengers of Dhamma dispatched to nine countries ?
Q 51 Write an essay on the Aditta Pariyaya sutta explaining the important features ?
Q 52 What id Dhammapada, in which pitaka it appears ? How many chapters and verses are there ?
Q 53 Explain Dhpd. Verse no 42 & Verse no. 43 with back ground story and give your comments ?
Q 54 Explain Dhpd. Verse no 127 and 128 with background story ?
Q 55 Write down in Pali any 10 verses from citta vagga ?
Q
56 What are the four protective meditations and how does one can
practice in daily life ? Write short Notes on each Arakkha bhavana ie.,
Buddhaanusatti, metta, ashubha and maranussati?
Q 29


Q 18 On the full moon day of Ashala (July), two months after
awakenment, the Buddha walked all the way from Bodhi Mandapa (Bodhgaya)
to Isipatana in Baranasi. Why did he chooser this mode of travelling
rather than using psychic abilities as in the case of
other Buddhas?
Buddha spent his time immediately after attaining awakenment. It is said
that for one week after awakenment the Buddha continued to sit under
the Bodhi tree and bask in the glow of the bliss of pure and true
knowledge that had been revealed to him. He spent the second week gazing
meditatively at the Bodhi tree in gratitude for its benign benevolence
during his deep meditation. Later he went and meditated under another
tree where it is said a cobra came and spread its hood over him to
protect him against the rain. He spent yet another week walking back and
forth near the Bodhi tree, deep in meditation.
Later the Buddha moved to a place called Isipatana where he gave his
first sermon after awakenment with Awareness and unraveled the secrets
of life to a few blessed disciples. This place is today known as Sarnath
which is situated about 13 kilometers from Varanasi.
Travel is a transformative experience and some places touch you deep
inside and transform you in ways that you are not even aware of! Bodh
Gaya is one such place that reaches the very core of your being.
"My child, I understand the doubts and contradictions that fill your
mind and that is why I decided to break my silence and tell you my story
so that you can go from here in peace". I am the Mahabodhi tree and
today I will tell you the story of how my ancestor became a Mahabodhi
from an ordinary Bodhi tree and the name has passed on from generation
to generation".
The wind howled ominously, the branches of my ancestor swayed violently,
rocked by the winds. Rain poured down in torrents. But nothing seemed
to unsettle the man who sat cross-legged, deep in meditation under the
Bodhi tree who happened to be my ancestor. The man had been sitting
there for the past 7 days immersed in a deep trance, oblivious to the
outer world. His face radiated a strange calm, but my ancestor knew that
behind the facade of serenity had brewed a storm which had raged
violently till the sheer willpower of the man's mind had stilled all the
forces and now his face radiated with the brightness of awakenment.
The man now was the master of three facets of knowledge that had
transformed him from Siddhartha Gautama to Gautama Buddha. He was. N The
Buddha, the enlightened one and he now knew about his past lives, had a
clear knowledge of Karma and Reincarnation and had clarity about the
four noble truths, namely, Misery, the arising or cause of misery, the
cessation of misery and the path leading to the cessation of misery.
From that day my ancestor also transformed from a mere Bodhi tree to the
Sri Mahabodhi tree.
Tÿcyyyhb m

DiplomainTheravadaBuddhistStudies(DBS) ModelQuestionPaper
2018-19

1. ItissaidBuddhism rejectsacreatorGod,butacceptstheexistenceofinfinite
numberofgodsindiferentdivineplanes.Doyoufinditcontradictory?Ifso,how,if
nowhy?Explain.

2. WhatisthemotivationunderlyingtheatemptatcalingtheBuddhaanavatarof
Vishnu?

3. Brieflydescribethefolowing–
i.TheDream ofQueenMahamaya
i.BirthofPrinceSiddhatha
i.PrinceSiddhatha'sproclamationathisbirth.
iv.Whatdoyouunderstandbythisproclamation?Whydidthebabyprincedothat?
Describe.

4. WriteanaccountofthevisitofSageAsitaandhisprophecy.Whydidhelaughand
thencry?Describethesignificanceofthiscontradictoryscene.
2.WriteanessayontheBodhisataIdeal.

5.AfterSumedhawasconsecratedasaBodhisatabyBuddhaDipankara,how didhe
contemplateontheprerequisitesofBuddhahood,namely,onthethirtyPàramis?

6.WriteclearlyanaccountonSumedha'sthoughtconcerningeachPārami.

7.WritedownSanghaVandanāinPāliaswelasinEnglish.

8.Writeanessayonwhatyouunderstandaboutthemeaningofeachoftheninequalities
oftheSangha.

9.WhatwasSiddhathainhisimmediatepastlife?Whatwashisrole?

10.GiveanaccountofBodhisataSetaketu.

11.HowmanytypesofBodhisatasarethere?Elaborateoneachofthem?

12.HowmanyperfectionsaBodhisatamustfulfiltobecomeaBuddha?

13.WriteanessayonthetenPàramis.

14.Explainthediferencebetweenanordinaryactofdàna(giving)andanactof dāna
pārami(perfectionofgiving).

15.WriteclearlyinPāliandEnglishtheDhammaVandanàGàtha?Explainthemeaning,as
youunderstandit.

16.EnumeratethequalitiesoftheDhammaandwritethesignificanceofeachquality.

17.WhatdoyouthinkofthefiveBuddhistprecepts(PancaSila)?Ifyouarepracticing,
whatarethebenefitsyouderive?Pleaseelaborate.

18.OnthefulmoondayofAsalha(July),twomonthsafterenlightenment,theBuddha
walkedalthewayfrom BodhiMandapa(Bodhgaya)toIsipatanainBaranasi.Whydidhe
choosethismodeoftravelingratherthanusinghispsychicabilitiesasinthecaseof
otherBuddhas?

19.Havinginmindwhosespiritualwel-beingdidhedecidetowalkratherthanlevitate?

20.WhatdidtheBuddhasayregardingthenatureofaSupremeEnlightenedOneasgiven
inthefiveverses?

21.WritedowntheidealsenunciatedbytheBuddhainthefiveverses.

22.Whoisthetrueconquer(Jino),andwhyso?Elaborate.

23.OnhearingthefivegāthāsoftheBuddhawhatdidtheothertravelersay?

24.IsitpossibletoconstruetheBuddhaeitherasagodoranincarnation,prophetor
messiahofagodfrom whathasbeensaidaboutBuddhahoodinBuddha'sownwordsin
thefivegāthas?
I)Ifyouranswerisno,writewhydoyouthinkso?

I)Ifyouranswerisyes,

pleaseexplainwhydoyouthinkso?

25.WriteanessayonBuddha'sowndefinitionofBuddhahoodasgivenintheDonaSuta. 1

26.WhydidtheBrahminDonaputthosefourquestionsbasedonhisknowledgeofthe
footprint?

27.WhydidtheBuddhagivenegativeanswerstoalthefourquestionsandwhatwashis
explanationregardingcankers?

28.Whatdoyouunderstandbythewordi)'canker'?i)bythelotusanalogy?

29.Whatdo you understand aboutThe Buddha-nature as compared with the
lotus? Elaborateasclearlyasyoucan.

30.ThemessageoftheBuddhainthissutacanbebrieflyexpressedthus:"ThoughIam
bornintheworld,Iam aboveit.Itcannotsoilme."Howwouldyouinterpretit?

31.Howareyougoingtoapplythismessageinyourdailylife?Pleasewriteclearly.

32.Pleaseclarify:-
i.WhatisBodhiandhowmanykindsofBodhiarethere?
i.WhoisaBodhisataandhowmanytypesofBodhisatasarethere?
i.WhoisaBuddhaandhowmanytypesofBuddhasarethere?

33.TogetherwiththeThreeRefugeswhatmoralprinciplesshouldaBuddhistfolows?

34.WriteabriefessayonthemeaningofBuddhaVandanā,asyouunderstandit.

35.Istheword'Buddha'apersonalnameortitle,ordoesitstandsforanofice?

36.Explainclearlythemeaningoftheword'Buddha'asyouunderstandit.

37.WhyishecaledBuddha?Whatarethepre-requisitesforbecomingaBuddha?

38.Whatisthemeaningoftheterm Bodhisata?HowmanydiferenttypesofBodhisata
arethere?Enumerate.

39.WhataretherequirementsforbecomingthediferenttypesofBodhisata?

40.How manytypesofBuddhaarethere?Whataretheprerequisitesforbecomingthese
diferenttypesofBuddha?

41.WhatisPārami?HowmanyPāramisarethere?Enumerate.

42HowdothePāramisdeterminetheatainmentofdiferenttypesofBodhi?

4 3 . W rite a n e s s a y o n th e c o re te a c h in g o f a l l B u d
d h a s . W h e n a n d w h e re w a s th is discoursedelivered?

44.HowcantheMiddlePathbeexplainedintermsofethics,psychologyandphilosophy?

45.DescribewhentheBuddhaRatana,DhammaRatanaandSanghaRatanaarose.What
isthesignificanceoftheterm
Ratanainthiscontext,i.e.,whyareBuddha,Dhammaand SanghacaledTreasureGems?

4 6 . W h a t th e e s s e n tia l p o in ts o f th e D is c o u rs e o n
N o n -s e lf a s fo u n d in h is s e c o n d
discourse?

47.WhatistheNobleEightfoldPath?Analyzeintermsof3modesofSpiritualtraining?

48.WriteanessayoftwelvefactorsoftheLaw
ofdependentorigination.Whatdoesthe dependentoriginationportray?

49.WritedownthetextofthePaticcaSamuppadabothinPàliandEnglishinforwardand
backwardorders.

50.GivedetailsaccountofAshoka'sNinemessangersofDhammadispatchedtonine
countries?

51WriteanessayontheAditapariyāyasutaexplainingtheimportantfeatures?

52.WhatisDhammapada,inwhichpitakaitappears?Howmanychaptersandversesare
there?

53.Explain Dhpd.verse no.42 & Verse no 43 with back ground story and
give your comments?

54.ExplainDhpdverseno.127and128withbackgroundstory?

55.W rite dow n in pāliany 10 verses from cit ta vagga?

56.Whatarethefourprotectivemediationsandhowdoesonecanpracticeindialylife?
W rtie s h o rt N o te s o n e a c h A ra k k h ā b h a v a n a i.e . B u
d d h a ā n u s s a ti, m e t tā , a s u b h ā a n d

maranussati? 2
Voice of All Aboriginal Awakened Societies (VoAAAS)


M Venkaiah Naidu on Tuesday maintained that their getting converted
would not end prejudices, days after his ministerial colleague suggested
that members of the community should embrace Buddhism.
He said "No person who discriminates against another human being could
ever be called a Hindu."
If you respect cow doesn't mean that you can kill anybody on that
pretext. That is totally wrong," Mr Naidu told reporters trying to get
medal from just 0.1% intolerant, violent, militant, number one
trrrorists of the world, ever shooting, mob lynching, lunatic, mentally
retarded foreigners from Bene Israel chitpavan brahmins of RSS (Rowdy
Rakshasa SwYam Sevaks) full of hatred, anger, jealousy, delusion,
stupidity which are defilement of the mind requiring mental treatment at
mental asylums in zBene Israel who are against 99.9% all aboriginal
Awakened societies, why is he a stooge, slave, chamcha, chela,
bootlicker, own mother's flesh eater
bothered about conversions, when the problem is about SC/STs
atrocities. freedom to religion change is constitutional right and why
he is saying it will not help. it is personal to any human being. they
are not serious about SC/STs.
In the left column are Sanskrit and Pali words romanized according to pronunciation as they appear in the dictionary and in the right column are the romanized forms with full diacritical marks. Words that require only macrons are not included in this appendix.