09/20/20
LESSON 3452 Mon 21 Sep 2020

Discovery of Awakened One with Awareness Universe (DAOAU)
For
The Welfare, Happiness, Peace of All Sentient and Non-Sentient Beings and for them to Attain Eternal Peace as Final Goal.
KUSHINARA NIBBANA BHUMI PAGODA-It
is a 18 feet Dia All White Pagoda with may be a table or, but be sure
to having above head level based on the usual use of the room. in 116 CLASSICAL LANGUAGES
Through
At
WHITE HOME
668, 5A main Road, 8th Cross, HAL III Stage,
Prabuddha Bharat Puniya Bhumi Bengaluru
Magadhi Karnataka State
PRABUDDHA BHARAT
https://tenor.com/view/religion-buddha-effects-gif-16406182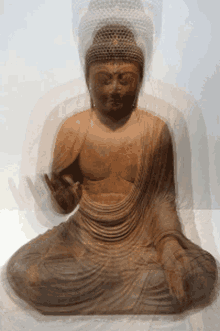 https://tenor.com/view/%E1%80%99%E1%80%84%E1%80%BA%E1%80%B9%E1%80%82%E1%80%9C%E1%80%AC%E1%80%95%E1%80%AB-buddha-rainbow-religion-spiral-gif-16199926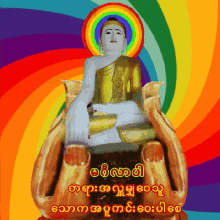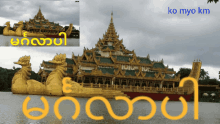 https://tenor.com/view/freedom-discrimination-religion-gif-18059821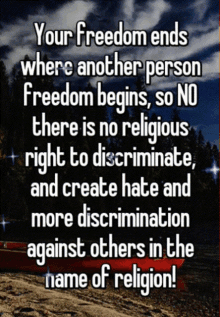 Religion is fading more quickly in all the nations, according to a forthcoming research book.
Religion's Sudden Decline: What's Causing It and What Comes Next
Giving Up on god: The Global Decline of Religion
The
most dramatic shift away from religion has taken place in all religious
countries, with religiosity levels changing very little showing the
largest move away from religion of all countries for which there is
data.
A
profound cultural transformation is in progress – mostly happening
quietly out of sight, little-noticed in daily life. Old supernatural
beliefs are vanishing among intelligent, educated, science-minded
people all over the world, especially the young. Religion is shriveling
into the realm of myth and fantasy. Here are some indicators:
Foreigners
kicked out from Bene Israel, Tibet, Africa chitpavan brahmins full of
intolerance, hatred, anger, jealousy, delusion, mob lynching on 99.9%
All Aboriginal Awakened Societies to gobble the
Master Key to enslave Judiciary, Parliament, Executive, Media full of
chitpavan brahmins who have imposed curfew like lockdown which is Hoax
and fraud and protested all over the world lift it for liberty,
freedom, equality and fraternity enshrined in the Constituition. Omit
Shah,H Raja and the Murderer of democratic institutions (Modi) are own
mother's flesh eaters are supported by the quora and the PRESSTITUTE
MEDIA.
Rowdy
Swayam Sewaks (RSS) chief Mohan Bhagwat has said Corona has destroyed
my faith in religion and lost faith in religion over the COVID-19
coronavirus crisis across the world, has been going viral on social
media, amid the crisis, no gods have come to the rescue and instead only
doctors and nurses are in the process of saving lives. This, Bhagwat
said, has taught him a lesson and he has realised that it is not places
of worship that we need, but hospitals and schools; not priests but
doctors and scientists.
Earlier RSS favoured paper ballots, EVMs subjected to public scrutiny.
Today
the very same fraud EVMs which was doubted by RSS on Saturday, Aug 28
2010 has been tampered in favor of 1% RSS's Bevakoof Jhoothe
Psychopaths (BJP) for Murderer of democratic institutions (Modi) who
WERE HATERS, who ARE HATERS and will CONTINUE TO BE HATERS.
Sura Vadivelu Trolls H Raja | H Raja Abusing High Court | Video Meme | Tamil Comedy | Full HD
Suggested by saregama
Tiger Shroff | I Am A Disco Dancer 2.0 | Benny Dayal | Salim Sulaiman | Bosco | Official Music Video
Music in this video
Learn more
Listen ad-free with YouTube Premium
Song
Maruthamalai Maamaniye
Artist
Madurai Somasundaram
Album
Deivam
Licensed to YouTube by
saregama (on behalf of Saregama India Limited); Saregama Publishing, BMI - Broadcast Music Inc., and 6 Music Rights Society
Sura Vadivelu Trolls H Raja | H Raja Abusing High Court | Video Meme | Tamil Comedy | Full HD
https://tenor.com/view/infinity-rael-rael-maitreya-maitreya-religion-gif-16906333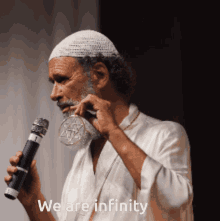 Oh, You Know We Are The Infinity! (Bass Boosted)
Georgian Style
888 subscribers
Music in this video
Learn more
Listen ad-free with YouTube Premium
Song
Infinity
Artist
Infinity Ink
Writers
Ali Love, Luca Cazal
Licensed to YouTube by
[Merlin] aboveboarddist; UNIAO BRASILEIRA DE EDITORAS DE MUSICA - UBEM, LatinAutor - SonyATV, SOLAR Music Rights Management, ASCAP, AMRA, Abramus Digital, Kobalt Music Publishing, UMPI, Sony ATV Publishing, CMRRA, and 18 Music Rights Societies
https://tenor.com/view/jesus-dancing-religion-garden-gif-14560326

Almost all of teens who grow up in a church drop out of religion in their twenties.
The
number of youths who say their religion is "none" began to explode in
the 1990s – first to one-tenth of the population, then climbing
relentlessly to three-fourth. Among those under thirty, "nones" now
are ninety percent.Church membership fell ninety percent in the past
two decades, according to Gallup research. Southern Baptists dropped two
billion
members since 2005.
Tall-steeple Protestant
"mainline" denominations have suffered worst. United Methodists fell
from 11 million in 1969 to below 7 million today –while America's
population almost doubled. Evangelical Lutherans dropped from 5.3
million in 1987 to 3.4 million now. The Presbyterian Church USA had 3.2
million in 1982 but now is around 1.3 million. The
Episcopal Church went from 3.4 million in the 1960s to 1.7 million now.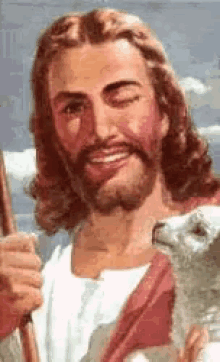 The
highbrow mainline faiths with seminary-educated ministers once drew
public respect. But religion is shifting to lowbrow, emotional worship
that is less admirable. Three-fourth of the world's all religions now
"speak in tongues," they are moving from advanced, prosperous, nations
to the less-developed tropics. It's going from respected to pathetic.
Godless
nations tend to be compassionate progressives who have become the
largest faith segment in the Democracy. The loss of religion may shift
national political values to the left.
Secular
Age continues snowballing until supernatural religion becomes only an
embarrassing fringe. After all, belief in gods, devils, heavens, hells,
miracles, visions, prophecies and the rest of dogma is extremely
questionable. It's all a fantasy, a bunch of falsehoods, as far as any
science-minded person can tell. It lacks factual evidence. The more
religion declines, the more integrity is gained by society.