03/07/11
Filed under:
General
Posted by:
site admin
@ 12:26 am
189 LESSONS 07 03 2011
Magandiya Sutta To Magandiya
FREE ONLINE eNālandā Research and Practice UNIVERSITY to VOTE for BSP ELEPHANT
for Social Transformation and Economic Emancipation to attain Ultimate Bli
through
PTS: Sn 835-847
Magandiya Sutta: To Magandiya
translated from the Pali by
Thanissaro Bhikkhu
[Magandiya offers his daughter to the Buddha, who replies:]
On seeing [the daughters of Mara]
— Discontent, Craving, & Passion —
there wasn't even the desire for sex.
So what would I want with this,
filled with urine & excrement?
I wouldn't want to touch it
even with my foot.
Magandiya:
If you don't want
this gem of a woman, coveted
by many kings,
then for what sort of viewpoint,
precept, practice, life,
attainment of [further] becoming
do you argue?
The Buddha:
'I argue for this'
doesn't occur to one
when considering what's grasped
among doctrines.
Looking for what is ungrasped
with regard to views,
and detecting inner peace,
I saw.
Magandiya:
Sage, you speak
without grasping
at any preconceived judgments.
This 'inner peace':
what does it mean?
How is it,
by an enlightened person,
proclaimed?
The Buddha:
He doesn't speak of purity
in connection with view,
learning,
knowledge,
precept or practice.
Nor is it found by a person
through lack of view,
of learning,
of knowledge,
of precept or practice.[1]
Letting these go, without grasping,
at peace,
independent,
one wouldn't long for becoming.
Magandiya:
If he doesn't speak of purity
in connection with view,
learning,
knowledge,
precept or practice.
and it isn't found by a person
through lack of view,
of learning,
of knowledge,
of precept or practice,
it seems to me that this teaching's
confused,
for some assume a purity
in terms of
— by means of —
a view.
The Buddha:
Asking questions
dependent on view,
you're confused
by what you have grasped.
And so you don't glimpse
even
the slightest
notion
[of what I am saying].
That's why you think
it's confused.
Whoever construes
'equal,'
'superior,' or
'inferior,'
by that he'd dispute;
whereas to one unaffected
by these three,
'equal,'
'superior,'
do not occur.
Of what would the brahman say 'true'
or 'false,'
disputing with whom:
he in whom 'equal,' 'unequal' are not.
Having abandoned home,
living free from society,
the sage
in villages
creates no intimacies.
Rid of sensual passions, free
from yearning,
he wouldn't engage with people
in quarrelsome debate.[2]
Those things
aloof from which
he should go about in the world:
the great one
wouldn't take them up
& argue for them.
As the prickly lotus
is unsmeared by water & mud,
so the sage,
an exponent of peace,
without greed,
is unsmeared by sensuality &
the world.
An attainer-of-wisdom isn't measured
made proud[3]
by views or what's thought,
for he isn't fashioned of them.
He wouldn't be led
by action,[4] learning;
doesn't reach a conclusion
in any entrenchments.
For one dispassionate toward perception
there are no ties;
for one released by discernment,
no
delusions.
Those who grasp at perceptions & views
go about butting their heads
in the world.
Notes
1.
The Pali of the first sentence puts the words for "view, learning, knowledge, precept, & practice" in the instrumental case. This case stands for the relationship "by means of" or "because of" but it also has an idiomatic meaning: "in terms of." (To keep the translation neutral on this point, I have translated with the idiom, "in connection with," which can carry both possibilities.) The second sentence puts the words for lack of view, etc., in the ablative case, which carries the meaning "because of" or "from."
If we assume that the instrumental case in the first sentence is meant in the sense of "by means of," then we are dealing — as Magandiya asserts — with plain nonsense: the first sentence would say that a person cannot achieve purity by means of views, etc., while the second sentence would be saying that he cannot achieve purity by means of no view, etc. The fact that the two sentences place the relevant terms in different grammatical cases, though, suggests that they are talking about two different kinds of relationships. If we take the instrumental in the first sentence in the sense of "in terms of," then the stanza not only makes sense but also fits in with teachings of the rest of the Pali discourses: a person cannot be said to be pure simply because he/she holds to a particular view, body of learning, etc. Purity is not defined in those terms. The second sentence goes on to say that a person doesn't arrive at purity from a lack of view, etc. Putting the two sentences together with the third, the message is this: One uses right views, learning, knowledge, precepts, & practices as a path, a means for arriving at purity. Once one arrives, one lets go of the path, for the purity of inner peace, in its ultimate sense, is something transcending the means by which it is reached.
In the stanza immediately following this one, it's obvious that Magandiya has not caught this distinction.
For further illustrations of the role of Right View in taking one to a dimension beyond all views, see AN 10.93, AN 10.96, and MN 24. (The analogy of the relay coaches in MN 24 actually seems more tailored to the issues raised by the Buddha's remarks in this discourse than it does to the question it addresses in that discourse.) See also sections III/H and III/H/i in The Wings to Awakening.
2.
An explanation of this stanza, attributed to Ven. Maha Kaccana, is contained in SN 22.3.
3.
"Measured… made proud" — two meanings of the Pali word manameti.
4.
"Action" here can mean either kamma in its general sense — i.e., the attainer-of-wisdom has gone beyond creating kamma — or in a more restricted sense, as ritual action. According to Nd.I, it refers to the factor of "fabrication" (sankhara) in the analysis of dependent co-arising (see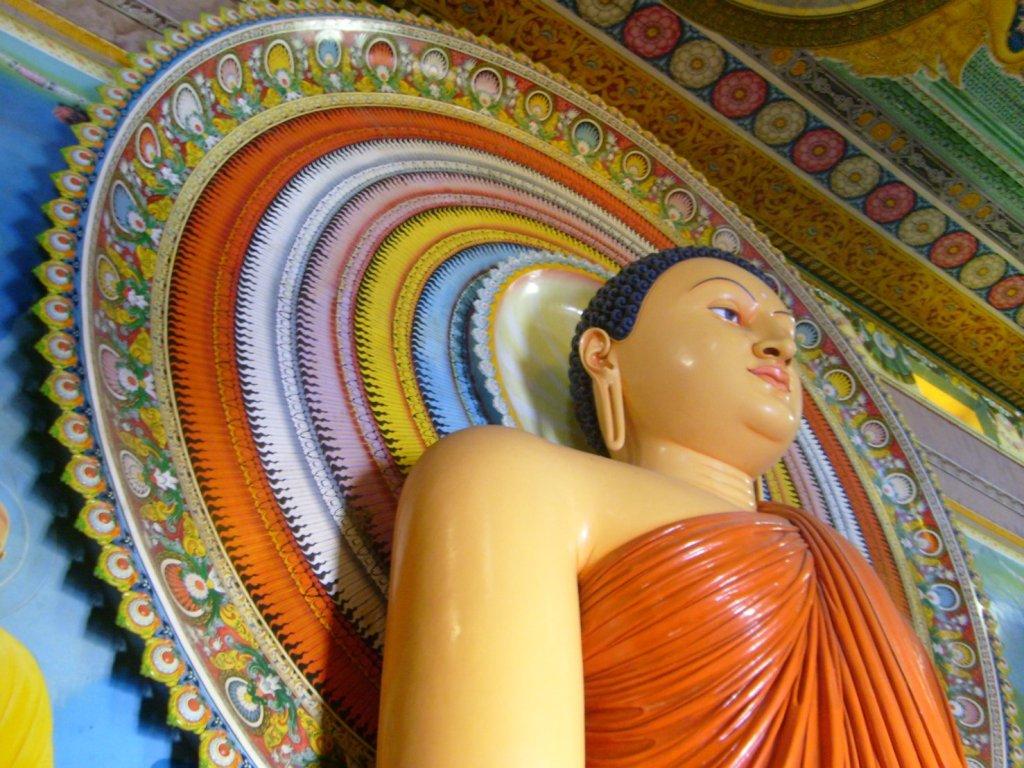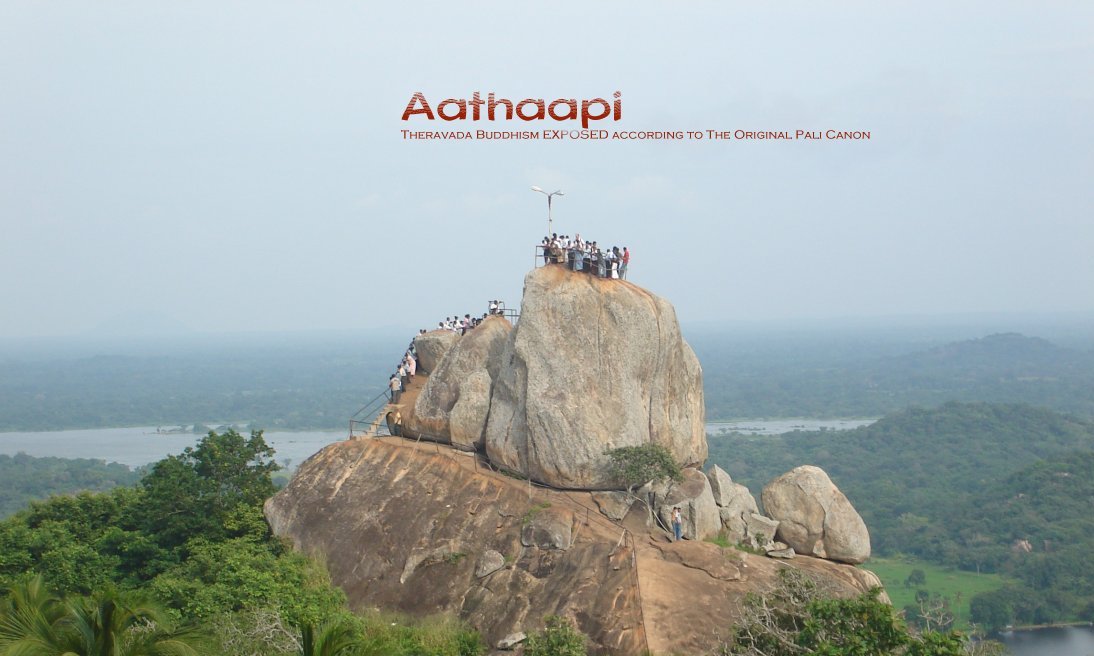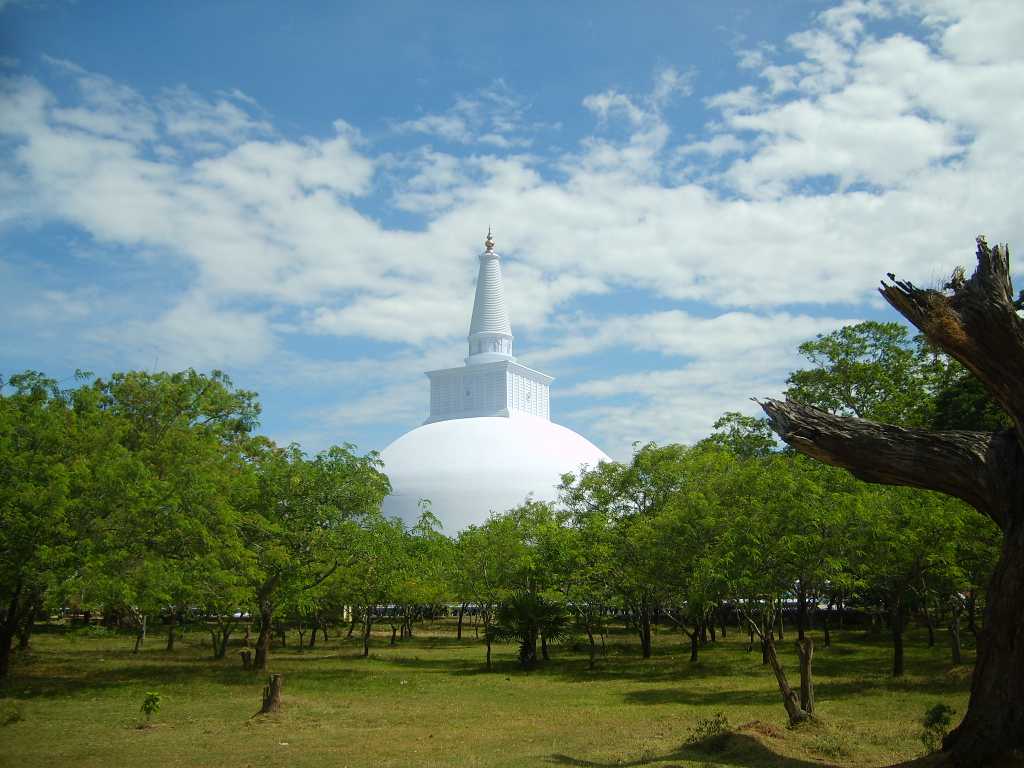 Awakeness Practices
All 84,000 Khandas
As Found in the Pali Suttas
Traditionally the are 84,000 Dharma Doors - 84,000 ways to get Awakeness. Maybe so; certainly the Buddha taught a large number of practices that lead to Awakeness. This web page attempts to catalogue those found in the Pali Suttas (DN, MN, SN, AN, Ud & Sn
1
). There are 3 sections:
The discourses of Buddha are divided into 84,000, as to separate addresses. The division includes all that was spoken by Buddha."I received from Buddha," said Ananda, "82,000 Khandas, and from the priests 2000; these are 84,000 Khandas maintained by me." They are divided into 275,250, as to the stanzas of the original text, and into 361,550, as to the stanzas of the commentary. All the discourses including both those of Buddha and those of the commentator, are divided into 2,547 banawaras, containing 737,000 stanzas, and 29,368,000 separate letters.
BUDDHA (EDUCATE)! DHAMMA (MEDITATE)! SANGHA (ORGANISE)!
WISDOM IS POWER
Awakened One Shows the Path to Attain Eternal Bliss
Using such an instrument
The Free ONLINE e-Nālandā Research and Practice University has been re-organized to function through the following Schools of Learning :
Buddha's Sangha Practiced His Dhamma Free of cost, hence the Free- e-Nālandā Research and Practice University follows suit
As the Original Nālandā University did not offer any Degree, so also the Free e-Nālandā Research and Practice University.
The teachings of Buddha are eternal, but even then Buddha did not proclaim them to be infallible. The religion of Buddha has the capacity to change according to times, a quality which no other religion can claim to have…Now what is the basis of Buddhism? If you study carefully, you will see that Buddhism is based on reason. There is an element of flexibility inherent in it, which is not found in any other religion.
Bhimrao Ramji Ambedkar , Indian scholar, philosopher and architect of Constitution of India, in his writing and speeches
IKAMMA,REBIRTH,AWAKEN-NESS,BUDDHA,THUS COME ONE,DHAMMA II.ARHA ,FOUR HOLY TRUTHS,EIGHTFOLD PATH,TWELVEFOLD CONDITIONED ARISING,BODHISATTVA,PARAMITA,SIX PARAMITAS III.SIX SPIRITUAL POWERS,SIX PATHS OF REBIRTH,TEN DHARMA REALMS,FIVE SKANDHAS,EIGHTEEN REALMS,FIVE MORAL PRECEPTS IV. MEDITATION,MINDFULNESS,FOUR APPLICATIONS OF MINDFULNESS,LOTUS POSTURE,SAMADHI,CHAN SCHOOL,FOUR JHANAS,FOUR FORMLESS REALMS V. FIVE TYPES OF BUDDHIST STUDY AND PRACTICE,MAHAYANA AND HINAYANA COMPARED,PURE LAND,BUDDHA RECITATION,EIGHT CONSCIOUSNESSES,ONE HUNDRED DHARMAS,EMPTINESS VI. DEMON,LINEAGE
with
Level I: Introduction to Buddhism,Level II: Buddhist Studies,
TO ATTAIN
Level III: Stream-Enterer,Level IV: Once – Returner,Level V: Non-Returner,Level VI: Arhat
Jambudvipa, i.e, PraBuddha Bharath scientific thought in
mathematics,astronomy,alchemy,andanatomy
Philosophy and Comparative Religions;Historical Studies;International Relations and Peace Studies;Business Management in relation to Public Policy and Development Studies;Languages and Literature;and Ecology and Environmental Studies
Jambudvipa, i.e, PraBuddha Bharath scientific thought in
Mathematics
Astronomy
Alchemy
And Andanatomy
Buddhist perception of humanity
Buddhism and Information Technology
Buddhist perception of Business Management in Relation to Public Policy and Development and Ecology and Environment
Buddhist perception of Languages and Literature
VOICE OF SARVAJAN HONEYLEAKS
National Forum | New pickle in town - flavored with greed, virtue-free
New pickle in town - flavored with greed, virtue-free. Enjoy the flavour. RR


New Pickle in Town: "bhrashtha achar"
MAY YOU BE EVER HAPPY, WELL AND SECURE
MAY YOU LIVE LONG
MAY ALL SENTIENT AND NON-SENTIENT BEINGS BE EVER HAPPY
MAY YOU BE ALWAYS HAVE CALM, QUIET, ALERT,ATTENTIVE AND
EQUANIMITY MIND WITH A CLEAR UNDERSTANDING THAT
NOTHING IS PERMANENT