Devotees in India and across the
Asian countries will celebrate the birthday, enlightenment and death of
Gautama Buddha, the founder of Buddhism. Buddha Jayanti, also known as
Buddha Purnima or Vesak is the most sacred Buddhist festival. The birth
anniversary of Lord Buddha is held on a full moon in late April or May
each year. In 2019, Buddha Jayanti will be celebrated on May 18 in India
and it will be the 2581st birth anniversary of Lord Buddha. As the
auspicious festivity is nearing, Lord Buddha followers are looking for
his immortal quotes that continue to inspire them. Since the search
trend for Buddha Jayanti 2019 quotes is increasing, we have compiled
inspirational sayings of Gautama Buddha that will regain the
spirituality in you on the auspicious occasion of Buddha Purnima. Along
with Buddha Jayanti quotes, you can also download Lord Buddha images
that symbolise the spiritual leader's emphasis on compassion, peace and
happiness. Vesak Poya 2019 Date and Significance: Buddha Jayanti or Buddha Purnima Celebrations in Sri Lanka.
Buddhists regard Lumbini (which is now part of Nepal) to be the
birthplace of Gautama Buddha. Named Siddhartha Gautama, historians say
that he was born as a prince into a royal family sometime in the 5th or
6th century BC. At the age of 29, he left his family and began his quest
for enlightenment after seeing the extent of human suffering beyond the
walls of his magnificent palace. Gautama Buddha is believed to have
passed away at Kushinagar in Uttar Pradesh, at the age of 80. Hindu
communities in India, believe Buddha to be the ninth incarnation of Lord
Vishnu, as indicated in Holy Scriptures. As auspicious the festival of
Buddha Jayanti is, Lord Buddha quotes inspire humanity and will help you
to attain peace and dedicate your life to good causes. Know Significance And Celebrations Associated With Buddha Jayanti.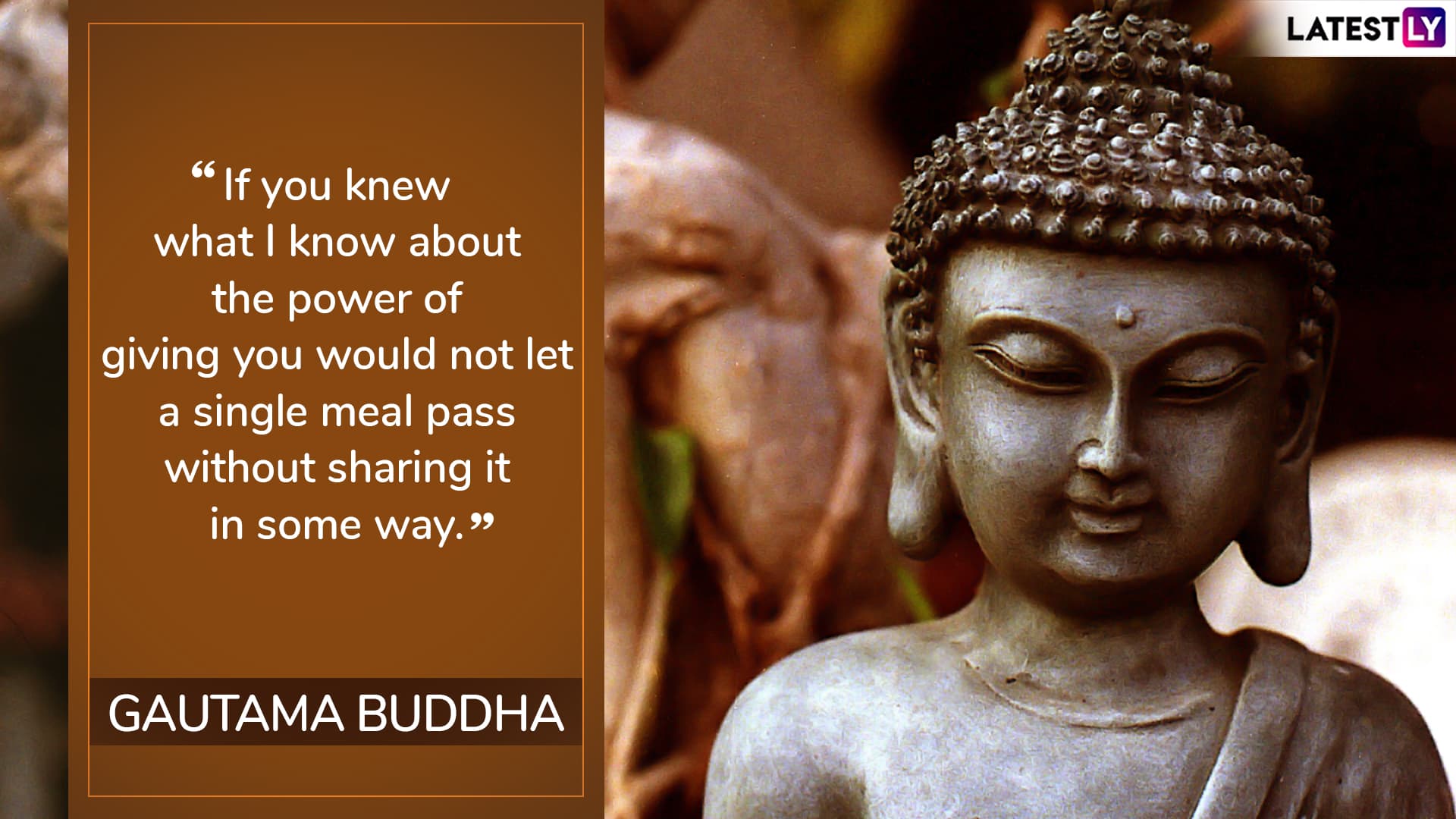 "If you knew what I know about the power of giving you
would not let a single meal pass without sharing it in some way." -
Gautama Buddha
"Learn this from water: loud splashes the brook but the ocean's depth are calm." - Gautama Buddha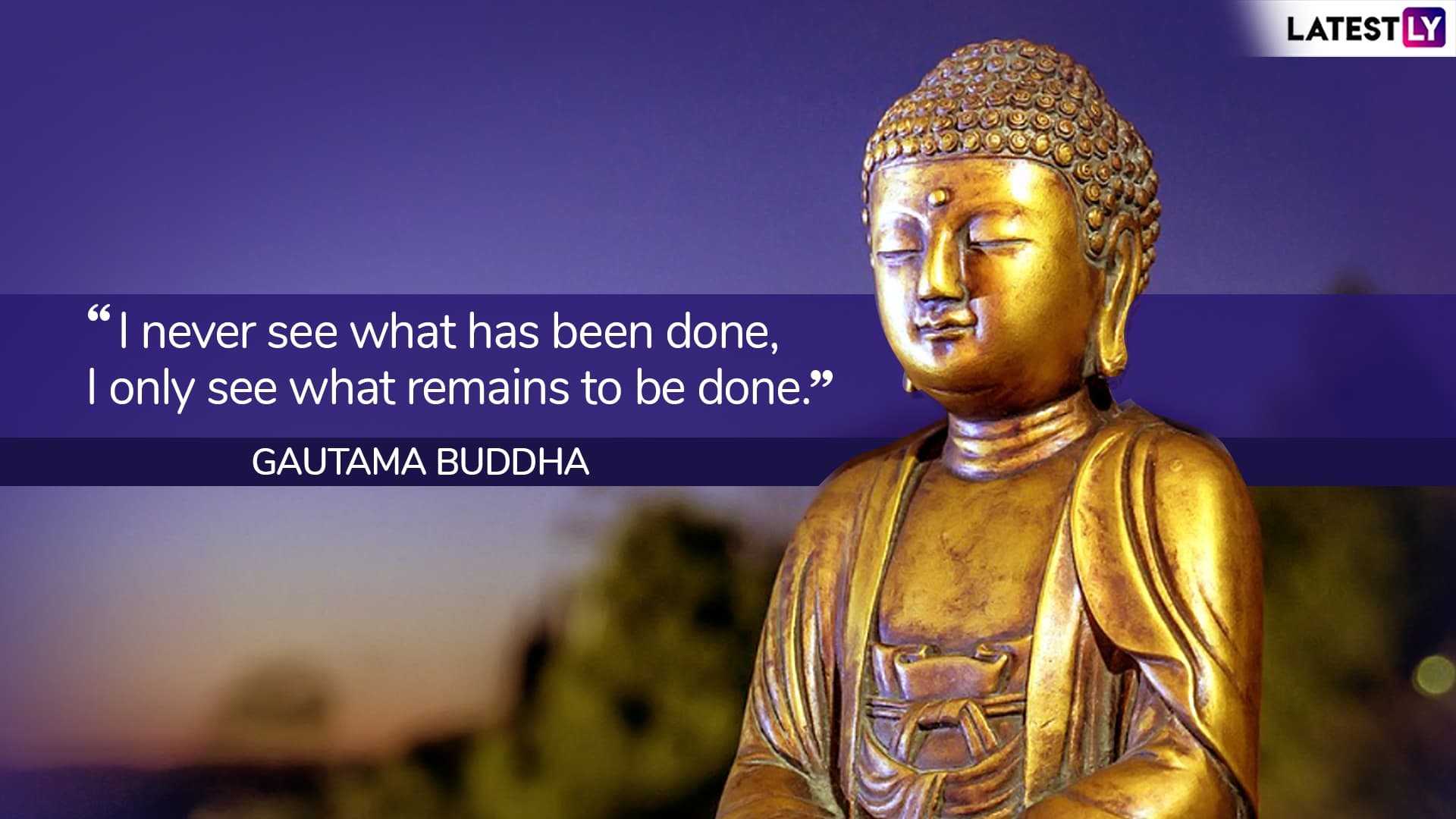 "I never see what has been done; I only see what remains to be done." - Gautama Buddha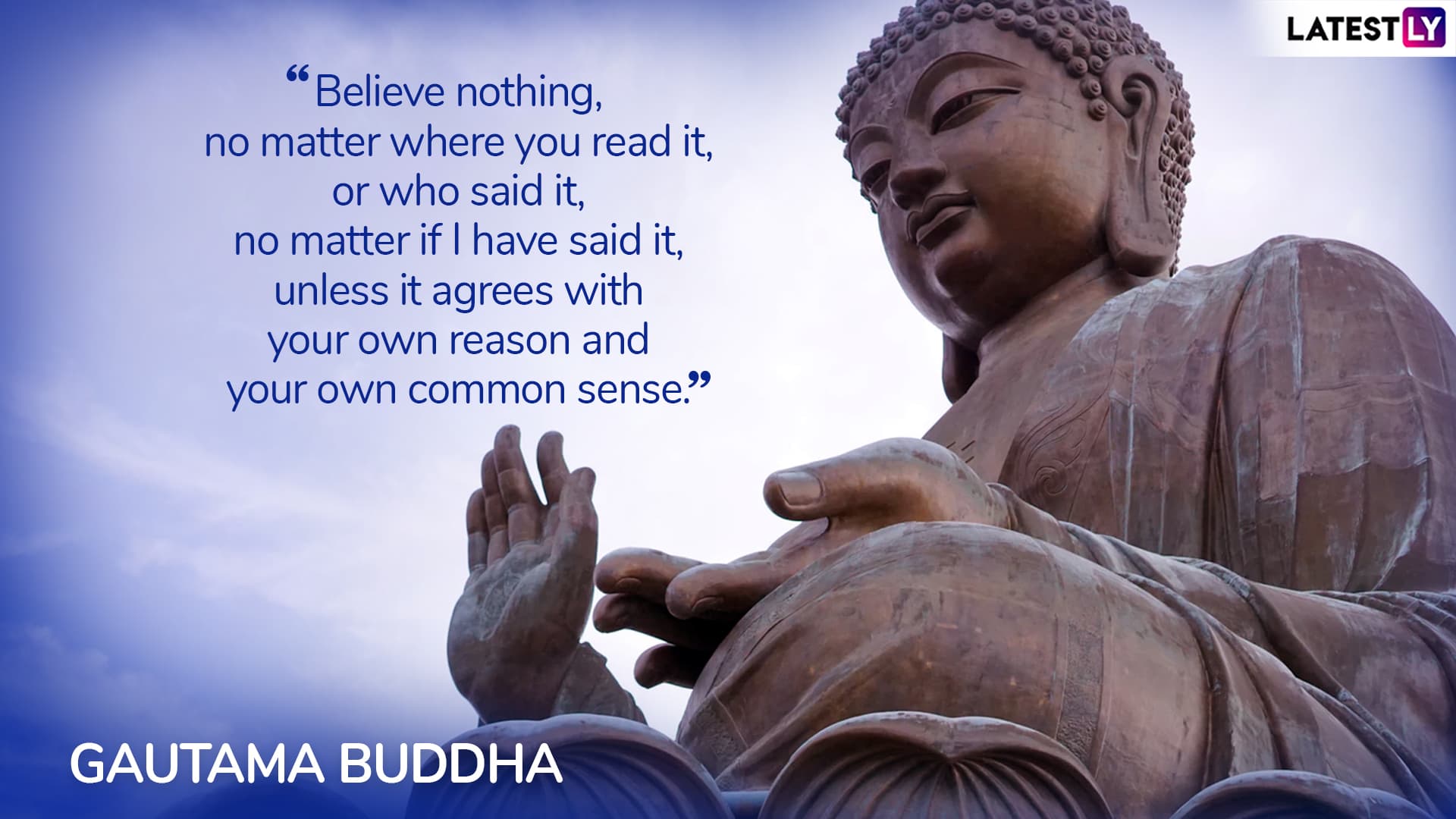 "Believe nothing, no matter where you read it, or who
said it, no matter if I have said it, unless it agrees with your own
reason and your own common sense." - Gautama Buddha
"Teach this triple truth to all: A generous heart,
kind speech, and a life of service and compassion are the things which
renew humanity." - Gautama Buddha
"What you think, you become. What you feel, you attract. What you imagine, you create." - Gautama Buddha
Lord Buddha left us in the ancient period, but his eternal quotes
are still enthralled by his followers. His teachings will continue to
inspire and develope good values within us. Gautama Buddha is the
greatest teacher of mankind. Share the above Buddha Jayanti 2019 quotes
on Buddha's birth anniversary and spread his teachings and positivity to
all the close people you know this Buddha Purnima.