12/18/19


VOICE of ALL ABORIGINAL AWAKENED SOCIETIES (VoAAAS) for Sarvajan
Hithaya Sarvajan Sukhaya i.e for the welfare, happiness and Peace for
all societies and to attain Eternal Peace as Final Goal
Capturing the Master Key
Babasaheb
Dr B.R Ambedkar has said that "political power is the master key using
which you can open all the doors of your progress and self respect".
If Foreigners from Bene Israel chitpavan brahmins of Rowdy/Rakshasa Swayam
Sevaks (RSS) can call this as manusmriti manuvad hindutva land why can
not we declare this land as PRABUDDHA BHARAT for the benefit of All
Aboriginal Societies ?

As we were Buddhists, are Buddhists and continue to be Buddhists.
99.9%
All Aboriginal Awakened Societies will force the chitpavan brahmins to
quit PRABUDDHA BHARAT with Ballot Papers to save Universal Adult
Franchise, Liberty, Equality, Fraternity for the welfare, happiness,
Peace as enshrined in our Marvelous Modern Constitution and for them to
attain Eternal Bliss as Final Goal.
in 29) Classical English,Roman,99) Classical Tamil-பாரம்பரிய இசைத்தமிழ் செம்மொழி,06) Classical Devanagari,Classical Hindi-Devanagari- शास्त्रीय हिंदी,16) Classical Bengali-ক্লাসিক্যাল বাংলা,40) Classical Gujarati-ક્લાસિકલ ગુજરાતી,54) Classical Kannada- ಶಾಸ್ತ್ರೀಯ ಕನ್ನಡ,68) Classical Malayalam-ക്ലാസിക്കൽ മലയാളം,71) Classical Marathi-क्लासिकल माओरी,74) Classical Nepali-शास्त्रीय म्यांमार (बर्मा),80) Classical Punjabi-ਕਲਾਸੀਕਲ ਪੰਜਾਬੀ,84) Classical Sanskrit छ्लस्सिचल् षन्स्क्रित्,89) Classical Sindhi,100) Classical Telugu- క్లాసికల్ తెలుగు,104) Classical Urdu- کلاسیکی اردو

106) Classical Vietnamese-Tiếng Việt cổ điển,101) Classical Thai-ภาษาไทยคลาสสิก,90) Classical Sinhala-සම්භාව්ය සිංහල,73) Classical Myanmar (Burmese)-Classical မြန်မာ (ဗမာ),67) Classical Malay-Melayu Klasik,60) Classical Lao-ຄລາສສິກລາວ,56) Classical Khmer- ខ្មែរបុរាណ,52) Classical Japanese-古典的なイタリア語,38) Classical German- Klassisches Deutsch,23) Classical Chinese (Traditional)-古典中文(繁體),
29) Classical English,Roman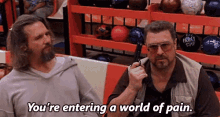 60) Classical Lao-ຄລາສສິກລາວ,