8) Instant noodles





A classic. But did you know that own brand noodles in supermarkets like
Lidl and Sainsbury's are generally cheaper and vegan-friendly? There
you can find noodles for 20-30p each compared to Batchelor's (non-vegan)
Super Noodles costing at least 50p.


You could also use these noodles to make a stir fry. Most supermarkets sell packets of 'stir-fry veg' for around £1
(and they're more than 1 serving) so you could fry these with the cooked noodles, and add a stir fry sauce too!


9) Vegan chilli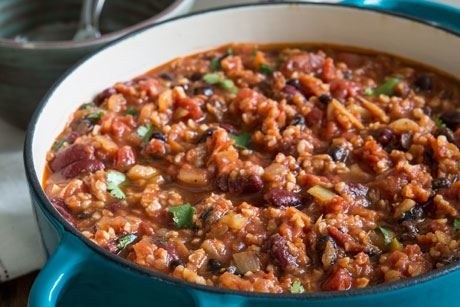 You can make your own
vegan chilli from scratch with cheap ingredients, or you can even buy a
can of mixed beans in chilli sauce from the supermarket for around 65p.
You can add soya mince (£1.25 for a large bag compared to £2 for beef
mince) to the bean chilli if you wish, and serve with rice.


10) Vegan mac and cheese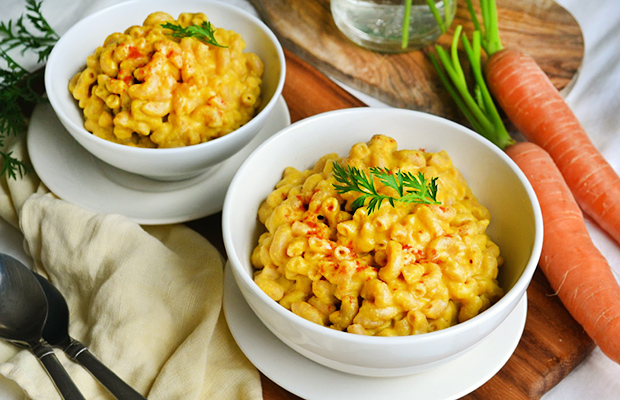 Simply cook some macaroni pasta (or any pasta you wish) and add homemaade vegan cheese sauce!
Who knew you could make a cheesey sauce out of just vegetable and nutritional yeast? Healthy,

delicous, and cheap!


Need more tips? A favourite trick of budgeting vegans is to head to the
fruit and veg stall at the local market just before closing, or a local
supermarket at about 8pm to pillage the reduced section of the veg
isle, and typically get a week's worth of food for under a tenner.
Really strapped for cash students have also been known to bin-dive.
Happy [vegan bargain] hunting!

By Ali Ryland and Jimmy Pierce
Are you a non-vegan student, or know someone who is? Why not follow Fresher's Week with our 30 Day Vegan Pledge for daily emails of advice, information and some delicious, affordable recipes. Don't forget to check out our 'Quick and easy' and 'On a budget' recipe sections for more ideas too, as well as our budget blog.

Footnotes



[1] Study conducted by www.VoucherCodesPro.co.uk, polling 2,196 respondents


[2] Price average for mid-range product from the leading supermarkets

The views expressed by our bloggers are not necessarily the views of The Vegan Society.
Comments

On
Mon, 28/09/2015 - 20:45
,
MJ (not verified)
commented:
Making
your own dahl is quick, easy and cheap! Sautee garlic and cumin seeds
in a little bit of water. Add rinsed red lentils and water and some
broth powder or cube (vegan, of course). Add in diced tomatoes and some
kale or other green leafy veg. Add salt if needed. Once the lentils are
soft, about 20 minutes, you are good to eat. Enjoy with brown or white
rice, or pita. One of my go-to meals that I serve to company.