09/02/13
Filed under:
General
Posted by:
site admin
@ 5:16 pm



1030

LESSON 03-09-2013 TUESDAY



FREE ONLINE eNālāndā Research and Practice UNIVERSITY
http://sarvajan.ambedkar.org
for revival of Buddhism


5) School of Buddhist Studies,
Philosophy and Comparative Religion;

This
Spirituality one finds in one's religion or religious teachings is the
real guide to human peace and happiness. And every religion has some
morals to teach.

REFLECTIONS ON BUDDHISM
by Most Venerable Dr. VINAYARAKKHITA

Buddhism and the concept of God and Soul
To,

Dr.Robert.B.Smith
dr.robert.b.smith@hotmail.com
Cc
claimsdept145@live.com


Respected Sir,

You sent me the following mail that my email
chandrasekhara.tipitaka@gmail.com
has won Five Hundred Thousand Great British Pounds (500,000.00 pounds).

Kindly send my prize amount to

Jahatheesan Chandrasekharan

668
5th A main Road, 8th Cross, HAL 3rd Stage, Bangalore-560075, Karnataka
State, India. My origin id India, Mobile No: 9449260443, Marital Status:
Married, Occupation: Retd. Senior Manager (Design) Aircraft Research
and Design Center, HAL,Bangalore, India, Sex: Male, Age:70 yrs. BATCH
NUMBERr: CCUK004412012, WINNING NUMBER:CCUKO4567, WINNING EMAIL ID: chandrasekhara.tipitaka@gmail.com

to enable me to spread Dhamma.
Thanking you in anticipation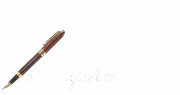 Jagatheesan Chandrasekharan
Buddhism and the concept of God and Soul
The Humans have two strong desires. First is for self protection and the second is for Self preservation. For self protection they created the concept of god. - the protector, and for Self preservation they created the concept of soul. - the eternal. But the question arises as to whether these concepts are serving the purpose for which they were created ?
Traditionally, in most religions the god is considered to be the most supreme and perfect being in the universe and has been ascribed attributes such as omniscience (all-knowing), omnipresence (present everywhere at all times and at once), omnipotence (almighty and powerful) and benevolence (all good and caring). How , then, did a god as powerful and benevolent as described allow injustice, natural disasters, terrors, corruption and other evil things to happen ? if he is benevolent then he cannot also be omnipotent, for a god who has both these attributes would have wanted to, cared to, and been able to prevent such catastrophes. Perhaps , though omnipotent, he is not benevolent. That might explain why, although it was within his power to stop tsunami, natural sisters, terrorist attacks et. He simply chose not to god is supposed to have his own reasons and we are not to ask why.
However this answer will not suffice since by definition god is perfect. Being perfect, he must of necessity not merely be omnipotent but benevolent as well. St Augustine, an ardent critic of this doctrine, sayd a weak godpowerless to defeat satan was not worth worshipping. Philosophically, if god is perfect, then there can only be only one perfect god, not two. In any case, evil is an imperfection and thus not a charecteric that can be attributed to god. To portray god as a vengeful, ruthless killer is idiotic business. Thus it has been rightly said by Bodhisatva in the Bhuridata Jataka as follows:
He who has eyes can see the sickening sight
Why does not god set his creatures right ?
If his wide power no limits can restrain
Why his hand is so rarely spread to bless ?
Why his creatures all are condemned to pain ?
Why does he not to all give happiness and gain ?
Why do fraud, lies and ignorance prevail ?
Why triumphs falsehood, truth and justice fail ?
I count your god one in just among
Who made a world in which to shelter wrong.
Now coming o the concept of soul, it is considered to be eternal and pure from the beginning. If it is so why the soul should be living in this impermanent and impure body ? If to attain purity and externalism is the goal of religion then that already exists for the soul so what more does need ?
The doctrine of no-god, so also the doctrine of anatma - no-soul, is exclusively Buddhist. The Buddha has pointed out that the being whom, for all purposes we call a man, woman or individual, is not something static but dynamic - a conflux of mind and body i constant and continuous change.
Now when a person sees life this light and understands analytically his being as a succession of mental and bodily aggregates, he sees things as they really are. He does not hold the wrong view of 'personality belief' (sakkaya ditthi) - the belief in a permanent, everlasting, unchanging substance, an imperishable soul or self, because he knows through right understanding that all phenomenal existence is casually dependent (patina samuppanna). Seeing that everything is conditioned, he understands that there is no "I", no persisting ego principle,no self nor anything pertaining to a self either in this life process or outside of it. He is therefore free from notion of a microcosmic soul (jivatma) or a macrocosmic soul (paramatma)or even a cosmic soul.
The Buddha did not approve of any permanent atman, soul or self, great or small, for they are only projections of the mind. He asks:
"When an atman, soul or self is not to be found is it not foolish to speak of the universe as the Atman or self, and to say. 'I shall be that atman after death, permanent, everlasting, unchanging, and shall exist as atman for eternity ?"
He in whom ides of soul or self is deep-rooted gets scared and worries when he hears that all his cherished views will be destroyed and that will be annihilated, and so he entertains the idea of permanent atman, soul or self for his own self-preservation. That is why the Buddha admonishes his followers to regard him not as a Saviour who saves the souls of his creatures, but as a Teacher who guides on the right path and urges them to have self-reliance. He has also explained to his disciples that when he has passed away, they should seek refuge and protection in themselves as well as in the Dhamma, the teaching and not elsewhere.
A DARK BLIND MAN SEARCHING FOR A BLACK CAT IN A DARK ROOM WHICH IS NOT THERE IS SO CALLED GOD AND SOUL CREATED BY MAN JUST FOR SCARE CREATURES FOR COLLECTING FUNDS FROM THEM.


Some scholars, however, cannot accept this doctrine of non-self, and therefore try to distort the Buddha's teaching to make it affirm the notion of "self" (atta). Let us take the Dhammapada verse 160 which in Pali is as follows:
Atta hi attano, ko hi natho parosiya;
Attana va sudantena, natham labhati dullabham
Radhakrishnan, for example, mistranslated the Dhammapada verse 160 thus: "The self is the lord of self, who else should be the lord ? with self well subdued, a man finds a lord such as few can find."
But here the word " atta " has nothing to do with a soul or self. It is used as a reflexive or indefinite pronoun meaning myself, yourself, himself, oneself, etc. Here is a correct rendering;
"Oneself is one's own protector (refuge). Who else could the proctor be? With oneself well-controlled, one obtains a protection which is difficult to obtain."
These translators also have misunderstood the key word "natha" which means protection, refuge, help, and not "lord." The commentary on the verse says: "a-natha." Does it mean"lordless"? No, it means without support, without protection, helpless. The incorrect translation gives the erroneous notion of a big self controlling a small self, the macrocosmic soul commanding the microcosmic.
LORD LUBHAKDAS CREATED LORD TO SCARE FOOLISH BIGOTS AND SLAVISH CREATURES WITH WEAK AND IRRATIONAL MIND TO LUBHAK (SWALLOW) FUNDS.


From the explanation above we can conclude that god and soul are concepts of weak and irrational mind.
Our wise friend H.Drummond has rightly said
He that will not reason is a bigot
He that cannot reason is a fool
He that dare not reason is a slave.
So where do we fit in our self in the above ? It is the humans who help humans and it is again humans who harm humans. No god comes and helps them nor does any devil comes and harms them. Thus Buddha was not interested in god and soul. he made his religion a human centered religion and not god or soul centered religion.
BUDDHIST EVENTS
From
VOICE OF SARVA SAMAJ SADBHAVAN

> From: Pravin B <pbhale@gmail.com>
> Subject: Re: FW: Caste Issue - Urgent Action Requested
> To: "Harbans virdee" <harbans_virdee@hotmail.com>
> Date: Monday, September 2, 2013, 5:19 PM
Dear Harbans Virdee ji and all others,
You should not call/address any Caste Hindu migrants in any foreign
country as just a Hindu but you MUST call/address them as SHUDRA
HINDU. According the DharmaShastras and religious beliefs and
preachings of Vedic and Hindu Tradition "If they migrate/ travel to
foreign country they become SHUDRA".
Please read "Riddles in Hinduism" written by Buddhist Revivalist
Bodhisattva Dr. Ambedkar and you can find further references in
ManuSmriti, VishnuSmirut, Apastambh Dharmasutra etc.
In my research paper submitted to Dr. Vincent Cable, current MP in UK
Parliament, titled "Caste - the Historical Background and the
Significance of Current Buddhist Conversions" I have given more
references and detailed "Understanding of ChaturVarna". Soon I will
publish it, looking for a publisher in Europe for my 30+ page
research paper.
So dear Harbans Virdee ji your forefather might be Avarna-Untouchables
like me and you might be a practicing Buddhist like me but these Caste
Hindus were SaVarna-Shudras and they are SaVarna-SHUDRAS.
Buddhist Tradition supported migration in foreign countries as
Buddhism has roots in Samana (Shramana) Tradition and it is the first
well organized and missionary tradition in the human history. Even if
I travel any country I will remain a Buddhist. You have just come back
from your Europe Tour. That is not the case for Shudra Hindus because
they become certified SHUDRAS when they migrate / travel to any
foreign country irrespective of their nature of job and Caste.
It is kind request to all of you that please call/address any such
person as SHUDRA and any such organization as SHUDRA organization in
UK or any other country. If you call/address them as SHUDRA they can
not go against their religious books in any UK Court as well as it is
not a Racist Address to them. It will also point to the exact problem
of ChaturVarna and Graded Inequality which is the ROOT of Hindu Caste
System.
To clarify the point "Caste system also exists within other faiths."
of SHUDRA HINDU Mr. Satya Minhas, MA, CFIIA, Trustee & General
Secretary, Hindu Council UK I have below point to add:
1. ChaturVarna and Graded Inequality exists only and only among caste
Hindu religious books, beliefs and practices.
2. ChaturVarna and Graded Inequality does NOT exists in any other
religion or faith. Neither other religions preach such division of
society to promote social discord and discrimination.
3. ChaturVarna is the parent of Hindu Caste System. The Brahmin-Shudra
system of ChaturVarna has produced Bania-Chamar and Bhangi-Brahmin
Caste System of Hindus.
Namo Buddhai, Jai Bhim,
Pravin Bhalesain, M.Tech. (IT), IIT Roorkee
Founder President, AVARNA INSTITUTE
and INDIAN INSTITUTE OF BUDDHIST STUDIES, (IIBS) Pune