04/13/15
Filed under:
General
Posted by:
site admin
@ 6:48 pm
1475 LESSON 14415 TUESDAY

FREE ONLINE eNālandā Research and Practice UNIVERSITY
http://sarvajan.ambedkar.org
http://www.orgsites.com/oh/awakenedone/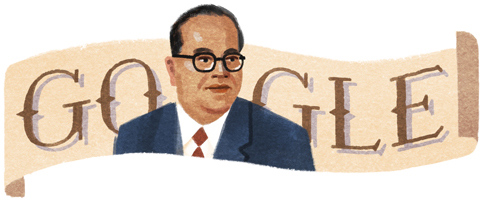 MAY
ALL SENTIENT AND NON-SENTIENT BEINGS BE HAPPY, WELL AND SECURE ON 125
BIRTH ANNIVERSARY OF VISHWA RATHNA BABASAHEB DR.B.R.AMBEDKAR AND FOR
EVER!
MAY ALL LIVE LONG !
MAY ALL EVER HAVE CALM, QUIET, ALERT, ATTENTIVE AND EQUANIMITY MIND !
WITH A CLEAR UNDERSTANDING THAT EVERYTHING IS CHANGING !

Dr.
Babasaheb Ambedkar birthday celebration will be held at BSP Head
Office, Bangalore at 10 am on 14-04-2015 by BBMPUnit Office Bearers of
BSP. All 198 ward office bearers must attend this important meeting. -RM
Following the recent spurt in murders with caste
overtones in Tirunelveli and Tuticorin districts, the Tamil Nadu
Untouchability Eradication Front (TUEF) has organised a district-level
conference in Palayamkottai on Sunday (April 12).
Speaking
to reporters here on Friday, district secretary of the TUEF and former
MLA R. Krishnan said SC/STs were discriminated by various sections of
society — denied of rights to offer prayers in temples, draw water from
public wells, bury the dead in common burial ground, etc — and the
official machinery was in no mood to eradicate this caste-based
discrimination.
Consequently, not a day passed by without news of 'honour killings' being orchestrated by 'dominant castes.'
Hence,
the TUEF, which had ensured the demolition of the discriminatory wall
at Uththapuram, entry of SC/STs into Panthapuli temple, etc. through
legal means, had planned to organise the district-level conference
against untouchability in Palayamkottai by mobilising like-minded people
under one umbrella.
"A public meeting will also be
organised at Jawahar Grounds in the evening with a range of cultural
events, all explaining the oppression SC/STs are now facing and the need
for liberating them," Mr. Krishnan said.
The
conference and meeting would appeal to the State government to prevent
the murders of SC/STs, demand inclusion of SC/ST Christians in the list
of Scheduled Castes, reservation in private organisations, separate
budget for the uplift of SC/STs, filling up of backlog vacancies meant
for SC/STs in Central and State government offices, distribution of
cultivable lands lying unused to SC/STs, timely distribution of
scholarships to SC/ST students, etc.
"Over 400 representatives will participate in the conference," he added.
Office-bearers of the TUEF S. Ramaguru, P. Gopalan, C. Muthukumarasamy and R.S. Durairaj were present.
All are Welcome

to

Ambedkar Habba 2015
14th April (Tuesday) 2015
At Spoorthidhamma, Anjannagar,
Magadi Main Road, Bangalore

with metta,
Bhanteji
124th JAYANTHI of
VISHWA RATHNA BABASAHEB DR. B.R. AMBEDKAR, The Father of the MODERN
CONSTITUTION, will be observed till all the fraud EVMs
are totally replaced with fool proof voting system as followed by 80
democracies of the world to SAVE DEMOCRACY, EQUALITY, FRATERNITY,
DIGNITY, SELF-RESPECT and LIBERTY for 99% of ALL SOCIETIES including
SC/STs/OBCs/Minorities/ poor upper castes for SARVAJAN HITHAYE SARVAJAN
SUKHAYE i.e., for PEACE, WELFARE and HAPPINESS of ALL SOCIETIES by
freeing them from intolerant, militant, violent, full of hatred, anger,
jealousy with greed.


ONLINE INTERNATIONAL CONFERENCE 2016 ON POLITICAL SCIENCE OF AWAKENED ONES WITH AWARENESS WITH
THE IMPACT OF DR BABASAHEB AMBEDKAR'S THOUGHT ON ECONOMY


FOR


SARVAJAN HITHAYE SARVAJAN SUKHAYE i.e., FOR PEACE, WELFARE AND HAPPINESS OF ALL SOCIETIES
INCLUDING

SC/STs/OBCs/Minorities/Poor upper castes

AS ENSHRINED IN THE CONSTITUTION


by DISTRIBUTING THE WEALTH OF THE NATION EQUALLY AMONG ALL SECTIONS OF THE SOCIETY

TO

SAVE DEMOCRACY, EQUALITY, FRATERNITY, DIGNITY, SELF-RESPECT, CIVILITY AND LIBERTY

Jambudipa
i.e., PRABUDDHA BHARAT was the LARGEST is the LARGEST and will
continue to be the LARGEST Buddhist Country in the world.

Dear All,
Jai Bhim!!!
Kindly
attend a talk on cultural politics of food and discussion on political
awareness in Nagpur. (see the attachment for details)
Thanks
Shiv
ttachment(s) from shivshankar das shivshankarjnu@yahoo.com [sakyagroup] | View attachments on the web