11/04/17
Tipitaka
https://www.revolvy.com/main/index.php?s=Canon%20(music)&item_type=topic


Canon (music)
in 57) Classical Latin
LVII) Classical Latin, 58) Classical Latvian-Klasiskā latviešu valoda,59) Classical Lithuanian-klasikinis lietuvis,60) Classical Luxembourgish -Klassesch Lëtzebuergesch,61) Classical Macedonian-Класичен луксембуршки,62) Classical Malagasy-Malagasy,63) Classical Malay- Melayu Klasik,64) Classical Malayalam -ക്ലാസിക്കൽ മലയാളം,65) Classical Maltese- Klassiku Malti,
57) Classical Latin
LVII) Classical Latin
Et
Tipitaka (Pali decem, "tria" + Pitaka: "canistra"), Pali sive Canon,
quae est collectum est Pali prima lingua texts, der in fundamenta
doctrinae formam ab Theravada Buddhismus.
Pali paracanonical Tipitaka et in locis (commentariis Paralipomenon c) Theravada Classical Texts simul totum corpus.
Canon enim est multitudo hominum Pali litterae: in Latina translatione textuum typis addere ad Milia ex pages.
Maxime (sed non omnes) Canon ex har redan er editis Anglice super annis.
Praesto sunt, non parva Selvom fraction of texts on this website disse, haec collectio potest esse bonus locus ut satus.
Tipitaka tres partes sunt
Vinaya Pitaka

A
collection of texts vedrørende morum normae esse dicuntur cotidie de
rebus ad gubernandum Recensiones in Sangha - the community of bhikkhus
(ordinavit monachis) et bhikkhunis (ordinavit nuns).
Ut solum praecepta Dei plus quam quantum est album et de Vinaya Pitaka
også includit fabulis post originis uniuscuiusque regula prospiciens
illi a detailed propter quid bevare spørgsmålet Buddha solution duabus
communibus concordia inom diverse magna et communitas spiritualis.

Sutta Pitaka

Suttas collectio seu sermones usque tribuitur Buddha paucis proximis suis, praecipua continens doctrinae Theravada Buddhismus.
(Latin sutta Plus quam mille unum sunt available in hac website.) Quod suttas fordelt quae in quinque nikayas (collections)
Digha Nikaya - in "collectio diu"

Majjhima Nikaya - in "medio-collectio longitudo '

Samyutta Nikaya - per "Ordinationem collectio"

Anguttara Nikaya - in "Further, factored collectio"

Khuddaka Nikaya - in "collectio modicae texts ';

Khuddakapatha

Dhammapada

Udana

Itivuttaka

Sutta Nipata

Vimanavatthu

Petavatthu

Theragatha

Therigatha

Jataka

Niddesa

Patisambhidamagga

Apadana

Buddhavamsa

Cariyapitaka

Nettippakarana (includitur in Burmese ex editione Tipitaka)

Petakopadesa ( "")

Milindapañha ( "")
Abhidhamma Pitaka

A
collection of texts in som rationem ordinationemque Sutta Pitaka
Institutio doctrinalis, quae in eius compage som kan Applicata sint
descriptiones systematicas Reworked incomposita in investigatione usque
in en re et ratione mentis.

58) Classical Latvian

58) Klasiskā latviešu valoda
Tipitaka
(Pali ti, "trīs", "+ pitaka", "grozi") vai Pali canon ir primāro pali
valodu tekstu kolekcija, kas veido Theravada budisma doktrinālu pamatu.
Tipitaka un Paracanonical Pali teksti (komentāri, hroniku utt.) Kopā veido pilnu ķermeņa klasisko Theravada tekstu.
Pali canon ir plašs literatūras klāsts: tekstu angļu valodā tulkojot tūkstošiem drukātu lapu.
Lielākā daļa (bet ne visas) no Canon jau gadu gaitā ir publicētas angļu valodā.
Pielāgojiet tekstu, lai izveidotu tekstu, lai izveidotu tekstu, kas atbilst jūsu izvēlētajam tekstam.
Tipitaka trīs nodaļas ir šādas:
Vinaya Pitaka

Tekstu
krājums attiecībā uz rīcības noteikumiem, kas regulē ikdienas lietām
Sanghā - bhikhusa (ordinētu mūku) un bhikkunī (ordinētu mūķenēm)
kopienu.
Nepārsniedzot noteikumu sarakstu, Vinaya Pitaka ietver arī stāstus par
katra likuma izcelsmi, sniedzot detalizētu pārskatu par Budas
risinājumu jautājumam par to, kā uzturēt kopīgo harmoniju lielā un
daudzveidīgā garīgā kopienā.

Sutta Pitaka

Būtas
un dažu viņa tuvāko mācekļu, kas satur visas galvenās mācības par
Theravada budismu, kolekcija ir saistīta vai diskutējama.
(Vairāk nekā tūkstotis tulkojumu šajā mājas lapā ir pieejami.) Suttus tiek sadalīti starp pieciem niikajas (kolekcijas):
Digha Nikaya - "garā kolekcija"

Majjhima Nikaya - "vidēja garuma kolekcija"

Samjutta Nikaya - "sagrupētā kolekcija"

Anguttara Nikaya - "tālāk attīstīta kolekcija"

Khuddaka Nikaya - "mazo tekstu kolekcija":

Khuddakapatha

Dhammapada

Udana

Itivuttaka

Sutta Nipata

Vimanavatthu

Petavatthu

Theragatha

Therigatha

jataka

Niddesa

Patisambhidamagga

Apadana

Buddhavamsa

Cariyapitaka

Nettakarana (iekļauta tikai Tiptaka birmiešu valodā)

Petakopadesa ("")

Milindapañha ("")
Abhidhamma Pitaka

Jautājiet
par tekstu, kas saistīts ar pamatnoteikumiem, kas saistīti ar principu
un principu, un kas ir saistīts ar reorganizāciju un sistemātisku rammi,
kas ir saistīta ar zemu un zemu izmaksu pieaugumu.
In music, a canon is a contrapuntal (counterpoint-based) compositional technique that employs a melody with one or more imitations of the melody played after a given duration
(e.g., quarter rest, one measure, etc.). The initial melody is called
the leader (or dux), while the imitative melody, which is played in a
different voice, is called the follower (or comes). The follower must imitate the leader, either as an exact replication of its rhythms and intervals or some transformation thereof (see "Types of canon", below). Repeating canons in which all voices are musically identical are called rounds—"Row, Row, Row Your Boat" and "Frère Jacques" are popular examples.
An accompanied canon is a canon accompanied by one or more additional independent parts that do not imitate the melody.
During the Middle Ages, Renaissance, and Baroque—that is, through the early 18th century—any kind of imitative musical counterpoints were called fugues, with the strict imitation now known as canon qualified as fuga ligata, meaning "fettered fugue" (Bridge 1881, 76; Mann, Wilson, and Urquhart n.d.; Walker 2000, 1). Only in the 16th century did the word "canon" begin to be used to describe the strict, imitative texture created by such a procedure (Mann, Wilson, and Urquhart n.d.). The word is derived from the Greek "κανών", Latinised as canon, which means "law" or "norm", and may be related to 8th century Byzantine hymns, or canons, like the Great Canon by St. Andrew of Crete.
In contrapuntal usage, the word refers to the "rule" explaining the
number of parts, places of entry, transposition, and so on, according to
which one or more additional parts may be derived from a single written
melodic line. This rule was usually given verbally, but could also be
supplemented by special signs in the score, sometimes themselves called
canoni (Bridge 1881, 76). The earliest known non-religious canons are English rounds, a form called rondellus, starting in the 14th century (Mann, Wilson, and Urquhart n.d.); the best known is Sumer Is Icumen In (composed around 1250), called a rota ("wheel") in the manuscript source (Sanders 2001a; Sanders 2001b).
Canons featured in the music of the Italian Trecento and the 14th-century ars nova in France. An Italian example is Tosto che l'alba by Gherardello da Firenze.
In both France and Italy, canons were often used to illustrate hunting
songs. The Italian word for hunting is "caccia", the Medieval French
word "chace" (modern spelling: "chasse"). A well-known French chace is
the anonymous Se je chant mains. Richard Taruskin (2010,
331) describes Se je chant mains as evoking the atmosphere of a falcon
hunt: "The middle section is truly a tour de force, but of a wholly new
and off-beat type: a riot of hockets set to 'words' mixing French,
bird-language, and hound-language in an onomatopoetical mélange." Guillaume de Machaut
also used the 3-voice "chace" form in movements from his masterpiece Le
Lai de la Fontaine (1361). Referring to the setting of the fourth
stanza of this work, Taruskin (2010, 334–35) describes it as, "Harmony in the most literal, etymological sense. Like the Trinity
itself, a well-wrought chace can be far more than the sum of its parts;
and this particular chace is possible Machaut's greatest feat of
subtilitas."
An example of late 14th century canon which featured some of the rhythmic complexity of the late 14th century ars subtilior school of composers is La Harpe de melodie by Jacob de Senleches
In
many pieces in three contrapuntal parts, only two of the voices are in
canon, while the remaining voice is a free melodic line. In Dufay's song "Resvelons nous, amoureux", the lower two voices are in canon, but the upper part is what David Fallows (1982, 89) describes as a "florid top line":
Both J.S. Bach and Handel featured canons in their works. The final variation of Handel's keyboard Chaconne in G major (HWV
442) is a canon in which the player's right hand is imitated at the
distance of one beat, creating rhythmic ambiguity within the prevailing
triple time:
An example of a classical strict canon is the Minuet of Haydn's String Quartet in D Minor, Op. 76, No. 2 (White 1976, 66):
Beethoven's works feature a number of passages in canon. The following comes from his Symphony No. 4:
Antony Hopkins (1981,
108) describes the above as "a delightfully naïve canon". More
sophisticated and varied in its treatment of intervals and harmonic
implications is the canonic passage from the second movement of his
Piano Sonata 28 in A major, Op. 101:
An even subtler example comes from Beethoven's Piano Sonata 29. Wilfrid Mellers (1982, 176) describes the trio section of the scherzo
movement as "mysterious", with a metrical ambiguity that "makes the
melodic phrases irregular." When the tune is repeated, it is "now in the
left hand, [with] the flowing triplets in the right… in canon with
the bass line." Mellers concludes: "Here contrapuntal oneness serves to
control any airy floating in the tune's asymmetry: it is not merely the
wide-spread texture that sounds hollow, almost forlorn."
[1]:
In
the Romantic era, the use of devices such as canon was even more often
subtly hidden, as for example in Schumann's piano piece "Vogel als
Prophete" (1851).
According to Nicholas Cook (1990,
164), "the canon is, as it were, absorbed into the texture of the
music—it is there, but one doesn't easily hear it." Even more elusive is
the following passage from Brahms' Intermezzo in F minor, Op. 118 No. 4, where the left hand shadows the right at the time distance of one beat and at the pitch interval of an octave lower:
Michael Musgrave (1985,
262) writes that as a result of the strict canon at the octave, the
piece is "of an anxious, suppressed nature, […] in the central section
this tension is temporarily eased through a very contained passage
which employs the canon in chordal terms between the hands."
Considering
the many types of canon "in the tonal repertoire", it may be ironic
that "canon—the strictest type of imitation—has such a wide variety of
possibilities" (Davidian 2015,
136). The most rigid and ingenious forms of canon are not strictly
concerned with pattern but also with content. Canons are classified by
various traits including the number of voices, the interval at which
each successive voice is transposed in relation to the preceding voice,
whether voices are inverse, retrograde, or retrograde-inverse;
the temporal distance between each voice, whether the intervals of the
second voice are exactly those of the original or if they are adjusted
to fit the diatonic scale, and the tempo of successive voices. However, canons may use more than one of the above methods.
Although,
for clarity, this article uses leader and follower(s) to denote the
leading voice in a canon and those that imitate it, musicological
literature also uses the traditional Latin terms dux and comes for "leader" and "follower", respectively.
A
canon of two voices may be called a canon in two, similarly a canon of x
voices would be called a canon in x. This terminology may be used in
combination with a similar terminology for the interval between each
voice, different from the terminology in the following paragraph.
Another
standard designation is "Canon: Two in One", which means two voices in
one canon. "Canon: Four in Two" means four voices with two simultaneous
canons. While "Canon: Six in Three" means six voices with three
simultaneous canons, and so on.
A simple canon (also known as a round) imitates the leader perfectly at the octave or unison. Well-known canons of this type include the famous children's songs Row, Row, Row Your Boat and Frère Jacques.
If
the follower imitates the precise interval quality of the leader, then
it is called a strict canon; if the follower imitates the interval
number (but not the quality—e.g., a major third may become a minor third), it is called a free canon (Kennedy 1994).
The follower is by definition a contrapuntal derivation of the leader.
An inversion canon (also called an al rovescio canon) has the follower moving in contrary motion to the leader. Where the leader would go down by a particular interval, the follower goes up by that same interval (Kennedy 1994).
In a retrograde canon, also known as a canon cancrizans (Latin for crab canon,
derived from the Latin cancer = crab), the follower accompanies the
leader backward (in retrograde). Alternative names for this type are
canon per recte et retro or canon per rectus et inversus (Kennedy 1994).
In a mensuration canon (also known as a prolation canon,
or a proportional canon), the follower imitates the leader by some
rhythmic proportion. The follower may double the rhythmic values of the
leader (augmentation or sloth canon) or it may cut the rhythmic
proportions in half (diminution canon). Phasing
involves the application of modulating rhythmic proportions according
to a sliding scale. The cancrizans, and often the mensuration canon,
take exception to the rule that the follower must start later than the
leader; that is, in a typical canon, a follower cannot come before the
leader (for then the labels 'leader' and 'follower' should be reversed)
or at the same time as the leader (for then two lines together would
constantly be in unison, or parallel thirds, etc., and there would be no
counterpoint), whereas in a crab canon or mensuration canon the two
lines can start at the same time and still respect good counterpoint.
Many such canons were composed during the Renaissance, particularly in the late fifteenth and early sixteenth centuries; Johannes Ockeghem wrote an entire mass (the Missa prolationum) in which each section is a mensuration canon, and all at different speeds and entry intervals. In the 20th century, Conlon Nancarrow composed complex tempo or mensural canons, mostly for the player piano as they are extremely difficult to play. Larry Polansky has an album of mensuration canons, Four-Voice Canons. Arvo Pärt has written several mensuration canons, including Cantus in Memoriam Benjamin Britten, Arbos and Festina Lente. Per Nørgård's infinity series has a sloth canon structure (Mortensen n.d.). This self-similarity of sloth canons makes it "fractal like" and the same idea is explored in Fractal Tune Smithy's Sloth Canons
The most familiar of the canons is the perpetual/infinite canon (in Latin: canon perpetuus) or round. As each voice of the canon arrives at its end it can begin again, in a perpetuum mobile fashion; e.g., "Three Blind Mice". Such a canon is also called a round or, in medieval Latin terminology, a rota. Sumer is icumen in is one example of a piece designated rota.
Additional
types include the spiral canon, accompanied canon, and double or triple
canon. A double canon is a canon with two simultaneous themes, a triple canon has three.
In a mirror canon
(or canon by contrary motion), the subsequent voice imitates the
initial voice in inversion. They are not very common, though examples of
mirror canons can be found in the works of Bach, Mozart (e.g., the trio
from Serenade for Wind Octet in C, K. 388), Webern, and other
composers.
---

Problems playing this file? See media help.
A Table canon is a retrograde and inverse
canon meant to be placed on a table in between two musicians, who both
read the same line of music in opposite directions. As both parts are
included in each single line, a second line is not needed. Bach wrote a few table canons (Benjamin 2003, 120).
Olivier Messiaen
employed a technique which he called "rhythmic canon", a polyphony of
independent strands in which the pitch material differs. An example is
found in the piano part of the first of the Trois petites liturgies de la présence divine, where the left hand (doubled by strings and maracas), and the right hand (doubled by vibraphone)
play the same rhythmic sequence in a 3:2 ratio, but the right hand
adapts a sequence of 13 chords in the sixth mode (B-C-D-E-F-F-G-A-B)
onto the 18 duration values, while the left hand twice states nine
chords in the third mode (Griffiths 2001). Peter Maxwell Davies was another post-tonal composer who favoured rhythmic canons, where the pitch materials are not obliged to correspond (Scholes, Nagley, and Whittall n.d.).
A
puzzle canon, riddle canon, or enigma canon is a canon in which only
one voice is notated and the rules for determining the remaining parts
and the time intervals of their entrances must be guessed (Merriam-Webster).
"The enigmatical character of a [puzzle] canon does not consist of any
special way of composing it, but only of the method of writing it down,
of which a solution is required" (Richter 1888, 38). Clues hinting at the solution may be provided by the composer, in which case the term "riddle canon" can be used (Scholes, Nagley, and Whittall n.d.). J S Bach presented many of his canons in this form, for example in The Musical Offering. Mozart, after solving Father Martini's puzzles (Zaslaw and Cowdery 1990,
98), composed his own riddles using Latin epigrams such as "Sit trium
series una" and "Ter ternis canite vocibus" ("Let there be one series of
three parts" and "sing three times with three voices") (Karhausen 2011, 151).
Other notable contributors to the genre include Ciconia, Ockeghem, Byrd, Beethoven, Brumel; Busnois, Haydn, Josquin des Prez, Mendelssohn, Pierre de la Rue, Brahms, Schoenberg, Nono and Maxwell Davies (Carvalho 1999, 38–39; Davidian 2015, 136; Davies 1971; Davies 1972; Hartmann 1989, passim; Hewett 1957, passim; Johnson 1994, 162–63; Jones 2009, 152; Leven 1948, 361 Litterick 2000, 388; Mann, Wilson, and Urquhart n.d.; Morley 1597, 173, 176; Perkins 2001; Tatlow 1991, 15, 126; Todd 2003, 165; van Rij 2006, 215; Watkins 1986, 239). According to Oliver B. Ellsworth, the earliest known enigma canon appears to be an anonymous ballade, En la maison Dedalus,
found at the end of a collection of five theory treatises from the
third quarter of the fourteenth century collected in the Berkeley
Manuscript (Ciconia 1993, 411n12).
Thomas Morley complained that sometimes a solution, "which being founde (it might bee) was scant worth the hearing" (Morley 1597, 104, cited, inter al., by Barrett 2014, 123). J. G. Albrechtsberger admits that, "when we have traced the secret, we have gained but little; as the proverb says, 'Parturiunt montes, etc.'" but adds that, "these speculative passages…serve to sharpen acumen" (Albrechtsberger 1855, 234).
In his early work, such as Piano Phase (1967) and Clapping Music (1972), Steve Reich used a process he calls phasing
which is a "continually adjusting" canon with variable distance between
the voices, in which melodic and harmonic elements are not important,
but rely simply on the time intervals of imitation (Mann, Wilson, and Urquhart n.d.).
59) Classical Lithuanian
59) klasikinis lietuvis
"Tipitaka"
("pali ti", "trys", "pitaka", "krepšeliai") arba "Pali canon" yra
pirminių pali kalbos tekstų rinkinys, sudarantis Theravada budizmo
doktrininį pagrindą. Tipitaka ir parakanoninis Pali tekstas (komentarai, kronikos ir kt.) Kartu sudaro visą klasikinių Theravada tekstų kūną.
"Pali canon" yra didžiulis literatūros sąrašas: vertimuose anglų kalba tekstai susideda iš tūkstančių spausdintų puslapių. Dauguma (bet ne visos) "Canon" jau seniai buvo paskelbtos anglų kalba. Selv om kun et lille del af disse tekster er tilgængelige på denne hjemmeside, kan denne samling være et godt sted at starte.
Trys Tipitaka padaliniai yra:
Vinaya Pitaka
Tekstų
rinkinys, susijęs su elgesio taisyklėmis, reguliuojančiomis kasdienius
reikalus Sanghoje - bhikkhus bendruomenės (šventųjų vienuolių) ir
bhikkūnų (ordinuojamų vienuolių). Virš taisyklių sąrašo Vinaya Pitaka taip pat apima pasakojimus apie
kiekvienos taisyklės kilmę, išsamiai aprašydama Budos sprendimą, kaip
išlaikyti bendruomeninę harmoniją didelėje ir įvairioje dvasinėje
bendruomenėje.
Sutta Pitaka
Susčių
ar diskursų rinkinys priskiriamas Budai ir keletui jo artimiausių
mokinių, kuriuose yra visi pagrindiniai Theravada budizmo mokymai. (Šioje svetainėje galima rasti daugiau nei tūkstantį vertimų.) Suttos yra suskirstytos į penkias nikayas (rinkinius):
"Digha Nikaya" - "ilgoji kolekcija"
Majjhima Nikaya - "vidutinio ilgio kolekcija"
Samyutta Nikaya - "sugrupuota kolekcija"
Anguttara Nikaya - "tolesnė fokusuota kolekcija"
Khuddaka Nikaya - "mažų tekstų rinkinys":
Khuddakapatha
Dhammapada
Udana
Itivuttaka
Sutta Nipata
Vimanavatthu
Petavatthu
Theragatha
Therigatha
jataka
Niddesa
Patisambhidamagga
Apadana
Buddhavamsa
Cariyapitaka
Nettakarana (įtraukta tik į Birmos Tipitaka leidimą)
Petakopadesa ("")
Milindapañha ("")
Abhidhamma Pitaka
Pasirodžius
tekstui, vadovaujantis pagrindine doktrinære principene ir Sutta
Pitaka, rebarejdet ir reorganizuojant i sistemingai ramme, galiu
susipażinti su nepakankamumu ir nusiunćia jus nuo smalsumo.
60) Classical Luxembourgish
60) Klassesch Lëtzebuergesch
D'Tipitaka
(Pali ti, "dräi," + pitaka, "Kuerf") oder Pali kanon, ass d'Sammlung
primär Pali Sproochexter, déi d'Doctrinalstëftung vum Theravada
Buddhismus bilden. D'Tipitaka an d'Paracanonical Pali Texter (Kommentaren, Chroniken,
etc.) bilden déi komplett Kierper vun klassesch Theravada Texter.
De
Pali kanon ass eng riesech Kierper vun der Literatur: Bei der
englescher Iwwersetzung sinn déi Texter op d'Dausende vu gedréckte
Säiten eropzelueden. Déi meescht (awer net alles) vum Canon ass scho laang an Englesch publizéiert. Selwë ka Kun eng Lille vun dësem Text opzemaachen op dës Homepage, kann dës Sammlunge vläit e gudde Stéck opgoen.
Déi dräi Divisioune vun der Tipitaka ginn:
Vinaya Pitaka
D'Sammlung
vu Texter iwwer d'Regelen vum Behuelen, deen de deeglechen Affären am
Sangha - d'Gemeinschaft vu bhikkhus (geweihte Mönche) an bhikkhunis
(Offline Nonnen) regéiert. Vill méi wéi d'Lëscht vun de Regelen ass d'Vinaya Pitaka och
d'Geschichten hannert dem Urspronk vun all Reglement. Dee detailéierte
Rechnung iwwer d'Buddha-Léisung op d'Fro stellt wéi d'Kommunistesch
Harmonie innerhalb enger grousser a diverser geeschtlecher Gemeinschaft
beibehale gëtt.
Sutta Pitaka
D'Sammlung
vu Suttas oder Diskussiounen, déi de Buddha a puer vu sengen Jénger
zouginn huet, déi all déi zentrale Léierin vum Theravada Buddhismus
enthalen. (Méi wéi dausend Iwwersetzunge sinn op dëser Websäit verfügbar.) D'Suttë ginn ënnert 5 Niwwelen (Sammlungen) gedeelt:
Digha Nikaya - déi "laang Kollektioun"
Majjhima Nikaya - d'"mëttlere Kollektioun"
Samyutta Nikaya - déi "Gruppéierter Collectioun"
Anguttara Nikaya - d'"weider Faktore Sammlung"
Khuddaka Nikaya - d'"Sammlung vu kleng Texter":
Khuddakapatha
Dhammapada
Udana
Itivuttaka
Sutta Nipata
Vimanavatthu
Petavatthu
Theragatha
Therigatha
jataka
Niddesa
Patisambhidamagga
APADANA
Buddhavamsa
Cariyapitaka
Nettakarana (nëmmen an der birmanescher Editioun vum Tipitaka)
Petakopadesa ("")
Milindapañha ("")
Abhidhamma Pitaka
De
Sammelstil vun der Zeechnung, wéi d'ënnersträicht Doktrinære Prinzipien
a Sutta Pitaka erbaut a rekonstituéiert an en systematesche Rama, sou
datt et an engem Ënnersichel an d'Naturen vu Sons a Malerei anzesetzen.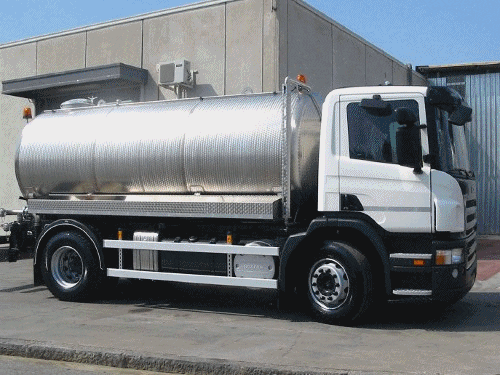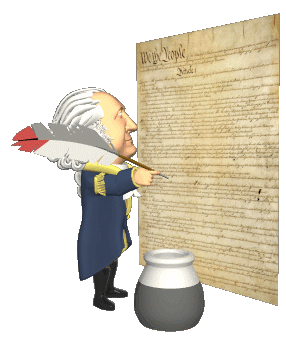 61) Classical Macedonian
61) Класичен луксембуршки
Типитака
(Пали ти, "три", + питака, "кошници") или пали канон е збирката на
примарни текстови на пали јазик кои ја формираат доктрината основа на
Теравадата будизмот. Тектиката и Паракононичките пали текстови (коментари, хроники, итн.)
Заедно го сочинуваат целото тело на класичните текстови Теравада.
Палискиот канон е огромно тело на литература: во преводот на англиски, текстовите содржат илјадници печатени страници. Повеќето (но не сите) на Канон веќе биле објавени на англиски јазик со текот на годините. Доколку сакате да го направите тоа, можете да ги најдете на почеток, за да може да започнете со работа.
Три одделенија на Tipitaka се:
Винаја Питака
Збирката
на текстови во врска со правилата на однесување кои ги регулираат
секојдневните работи во рамките на сангха - заедницата на бихикус
(ракоположени монаси) и бихикуни (ракоположен калуѓерки). Многу повеќе отколку само листа на правила, Vinaya Pitaka også
вклучува приказни зад потеклото на секоја власт, Обезбедување на детална
сметка за решение на две spørgsmålet на Буда како bevare комунални
хармонија inom голема и разновидна духовна заедница.
Sutta Pitaka
Збирката
на сутати, или дискурси, му се припишува на Буда и на неколку негови
најблиски ученици, ги содржат сите централни учења на Теравада будизмот.
(Повеќе од илјада преводи се достапни на оваа веб-страница.) Сутите се поделени меѓу пет нијакаи (збирки):
Дига Никаја - "долгата колекција"
Мајџхима Никаја - "колекција од средна должина"
Самутта Никаја - "групирана колекција"
Anguttara Nikaya - "натамошна колекција"
Khuddaka Nikaya - "колекција на мали текстови":
Khuddakapatha
Dhammapada
Udana
Itivuttaka
Sutta Nipata
Vimanavatthu
Petavatthu
Theragatha
Therigatha
jataka
Niddesa
Patisambhidamagga
Apadana
Buddhavamsa
Cariyapitaka
Nettakarana (вклучени само во бурманскиот издание на Tipitaka)
Petakopadesa ( "")
Milindapañha ("")
Abhidhamma Pitaka
Собирањето
на текстови во som основните принципи Доктрината презентирани во Сута
Pitaka се преработил и реорганизирана во систематско рамка som кан
Применета сусам en истрага за природата на умот и материјата.
http://secularbuddhism.org/2012/10/22/the-buddhas-manifesto-on-miracles-and-revelation/

The Kevaddha Sutta* (Dīgha Nikāya
11) opens with Kevaddha, a householder, who tells the Buddha that there
are many potential converts to the Buddha dhamma living nearby in
Nāḷandā. He suggests that the Buddha get one of his monks to use
miracles to excite and amaze them. This would, he says, be sure to gain
many new adherents.
But the Buddha does not assent:
Kevaddha, this is not the way I teach Dhamma to the
monks, by saying: "Go, monks, and perform superhuman feats and miracles
for the white-clothed laypeople!" (1)
Pressed by Kevaddha, the Buddha clarifies himself. He says he
recognizes just three forms of miracle: certain psychic powers,
telepathic mind reading, and instruction in the dhamma. However, he is
only willing to countenance the "miracle of instruction" in the dhamma
when it comes to attracting new adherents.
Against Miracles
The Buddha gives an argument as to why he does not accept using the
two real kinds of miracle, psychic powers and telepathy. While he
recognizes them as real, he also recognizes that they will not convince
the skeptic. The Buddha says that there are certain charms (the Gandhāra
and Maṇika charms, in particular) that are reputed to give one
miraculous powers, and so any skeptic who sees such powers will
attribute them to the work of a charm rather than to the abilities of
the person performing the miracle. If so, of course, the skeptic will
not be convinced that the miracle worker is one with true wisdom.
For this reason, the Buddha says, using psychic powers and telepathy
are not good ways to bring new adherents. "And that is why, Kevaddha,
seeing the danger of such miracles, I dislike, reject and despise them."
(5)
Now, there are several things one can say about the Buddha's
argument. The translator, Maurice Walshe, claims that the skeptic's
position is weak: he or she "does not have a really convincing way of
explaining things away. Modern parallels suggest themselves." (p.
557n.235). In other words, there is little reason to accept the
existence of the Gandhāra and Maṇika charms, and so the Buddha's skeptic
would only be dismissing these miracles in an ad hoc fashion. Walshe apparently believes modern skeptics follow the same pattern.
But I don't think this is an adequate interpretation of the passage.
For one, Kevaddha also appears familiar with the existence of the
Gandhāra and Maṇika charms, and there is no independent reason for
supposing either he or the Buddha believed them ineffective. If so, then
the skeptic's argument would have been convincing at the time, if not
to a modern ear.
But to go deeper, why should the Buddha care if some skeptic might
misconstrue the source of this miraculous power? Surely many in a large
audience would be convinced by such marvels as becoming invisible,
walking on water, or flying through the air, to take three of the
abilities that fall under the Buddha's conception of "psychic power".
Surely many would accept the Buddha as a powerful, knowledgeable
teacher, even if some skeptics were left to one side. So it is perhaps
more accurate to say that the Buddha doesn't have a convincing way of
explaining why he should not use miraculous powers, if they are
available to him. Or at least he doesn't present a very convincing
argument in the sutta.
So what is really going on here? Two possible explanations come to
mind. The first is what the Buddha may have wanted to get across to
Kevaddha, the second is a bit subtler.
Perhaps the Buddha is really saying that these miracles don't bring
people to the dhamma for the right reasons. They are mere circus show;
the sorts of things that stun and delight the crowd but don't really
instruct. Thus their contrast with the so-called "miracle of
instruction". In effect, the miracles are but sense delights; the sorts
of things that lead to attachment and craving. The real miracle is not
supernatural at all. It is the 'miracle' of the dhamma: of teaching true
wisdom.
The second explanation is that the Buddha may have known that his
miraculous powers were largely or wholly internal and subjective:
thoughts and images in states of deep meditation, instead of actual
invisibility; subtle demonstrations open to interpretation, unlikely to
sway the unconvinced. If so, it's not only a few crafty skeptics who
would have been unmoved, since powers such as becoming invisible,
walking on water, or flying through the air would not have been publicly
available, or at least not in a way likely to dazzle the householders.
And it is all too easy for a smart cross-examiner, such as those
"hair-splitting marksmen" mentioned in the Cūḷahatthipadopama Sutta, to unmask apparent examples of telepathy.
The dhamma, on the other hand, is publicly explicable, hard to find fault with, and more likely to convince.
If this is the correct reading, then the Buddha was right to abjure miraculous folderol and stick to true instruction.
Brahmā Behind the Curtain
The second part of the Kevaddha Sutta contains one of the
great satires of the ancient world. Here the Buddha speaks about "a
certain monk" of his order who wanted to know "where the four great
elements … cease without remainder." He had meditative capacities that
gave him access to the devas, so rather than investigate the dhamma for
himself, he decided just to ask them to give him the right answer.
This monk went from deva to deva, asking each his question, however
each one pleaded ignorance and passed him to the next, until the monk
arrived at the Great Brahmā himself, claimed Creator of the Universe.
But instead of answering his question, Brahmā replied with a grand
oration, apparently intended to cow the monk into silence:
Monk, I am Brahmā, Great Brahmā, the Conqueror, the
Unconquered, the All-Seeing, All-Powerful, the Lord, the Maker and
Creator, the Ruler, Appointer and Orderer, Father of All That Have Been
and Shall Be. (81)
But the monk wasn't intimidated. He asked Brahmā again, and again
Brahmā responded with the list of his great and fearsome qualities. Once
again the monk said, "Friend, I did not ask you that". The Buddha
continues,
Then, Kevaddha, the Great Brahmā took that monk by the
arm, led him aside and said: "Monk, these devas believe there is nothing
Brahmā does not see, there is nothing he does not know, there is
nothing he is unaware of. That is why I did not speak in front of them.
But, monk, I don't know where the four great elements cease without
remainder. … Now, monk, you just go to the Blessed Lord and put this
question to him, and whatever answer he gives, accept it." (83)
As the Great Oz would say, "Pay no attention to that man behind the
curtain!" This is Buddhist humanism at its best: Brahmā, self-styled
Creator of the Universe, is revealed to be an ignorant blowhard, vainly
hiding his incompetence by pulling the poor monk offstage before
confiding in him the sad truth.
It's all too easy to say that this story serves the Buddha well: it's
a satire of the greatest of gods bowing down to his wisdom. And of
course, it is at least that. But it is more besides.
For it is also a rejection of revealed knowledge: the notion that in
order to become wise, all one need do is to ask the right divinity and
have the answer provided, packaged up in a revelation.
Buddhist Skeptical Humanism?
At first glance it might look as though there is little in common
between the two parts of this sutta. First we have Kevaddha asking the
Buddha to use miracles to attract the people of Nāḷandā, and second we
have a monk asking Brahmā how to attain nibbāna.
But in fact both parts illustrate the same basic point. The parable
of Brahmā, like Kevaddha's insistence on using miracles to convince, is
about the pitfalls of trying to find answers through miraculous means.
Both reject using the supernatural to make an end-run around the
understanding of reality for oneself, the hard way.
Both also provide implicit warnings against any who would claim to ground their practice on the supernatural.
The world has witnessed many religious and spiritual leaders over the
centuries. It's unusual to find any who would eschew displays of
supposed miracles or supernormal abilities in order to gain new
followers. And yet it's clear from the Kevaddha Sutta that the Buddha preferred to edify rather than astound.
Or not?
Finally, a word about the translations: the one available on the web
from Thanissaro Bhikkhu includes many paragraphs (indeed, an entire
middle section) that are apparently not original to the Kevaddha Sutta. They are passages identical to those from the Brahmajāla Sutta (DN 1), and the Sāmaññaphala Sutta (DN 2). It is only by leaving those passages to one side that we can see what is original and particular to the Kevaddha
itself; and it is only then that we see the point the Buddha may be
trying to make. Maurice Walshe's translation for Wisdom excises all that
is not original, which clarifies things considerably.
That said, copied passages under "the miracle of instruction" include
such things as clairaudience, clairvoyance, mind reading, becoming
invisible, walking on water, flying through the air, indeed all the
various miracles which the Buddha says he "dislike, reject, and despise".
So if we take the complete sutta literally, it would seem that the
Buddha rejects these miracles under their own guise, but accepts them
under the guise of "the miracle of instruction". And that seems a
contradiction.
Perhaps the compilers inserted the passages from the Sāmaññaphala Sutta
in order to explicate the entirety of the Buddhist path, without
realizing that doing so would introduce such a contradiction in the
sutta. Or perhaps more likely they believed that the Buddha's
supernormal abilities were not to be presented to laypeople as
introductory instruction, but rather as the sort of thing that would
only come up as a matter of course to those fully involved in
monasticism, where they would play no part in recruitment. In the latter
case, neither would the monastics be in the position of
the "hair-splitting marksmen" mentioned above.
Understanding the sutta in its fullness deprives it of a measure of
skeptical and rational force, at least for a modern audience: the Buddha
clearly did not reject the miraculous outright. He only did so as an
aid to winning over householders, which is no small thing. However this
understanding also provides a caution against misreading the Buddha. For
while his message was humanist, rationalist and empirical, it was also
one that accepted the supernatural categories of his time and culture.
Noting this, of course, need not deprive us of celebrating skepticism and humanism where we find it in the Buddha's message.
62) Classical Malagasy
Tipitaka
Chinese
大藏经
(Pinyin: Dàzàngjing)
Japanese
三蔵 (さんぞう)
(rōmaji: sanzō)
Khmer
ព្រះត្រៃបិដក
Thai
พระไตรปิฎก
Vietnamese
Tam tạng
Tripiṭaka, also referred to as Tipiṭaka, is the traditional term for the Buddhist scriptures.[1][2] The version canonical to Theravada Buddhism is often referred to as Pali Canon in English. Mahayana
Buddhism also reveres the Tripitaka as authoritative but, unlike
Theravadins, it also reveres various derivative literature and
commentaries that were composed much later.[1][3]
The Tripitakas were composed between about 500 BCE to about
the start of the common era, likely written down for the first time in
the 1st century BCE.[3] The Dipavamsa states that during the reign of Valagamba of Anuradhapura
(29–17 BCE) the monks who had previously remembered the Tipitaka and
its commentary orally now wrote them down in books, because of the
threat posed by famine and war. The Mahavamsa
also refers briefly to the writing down of the canon and the
commentaries at this time. Each Buddhist sub-tradition had its own
Tripitaka for its monasteries, written by its sangha, each set consisting of 32 books, in three parts or baskets of teachings: (1) the basket of expected discipline from monks (Vinaya Piṭaka), (2) basket of discourse (Sūtra Piṭaka, Nikayas), and (3) basket of special doctrine (Abhidharma Piṭaka).[1][3][4]
The structure, the code of conduct and moral virtues in the Vinaya
basket particularly, have similarities to some of the surviving Dharmasutra texts of Hinduism.[5] Much of the surviving Tripitaka literature is in Pali, with some in Sanskrit as well as other local Asian languages.[4]
Etymology
Tripiṭaka, also called Tipiṭaka (Pali), means Three Baskets. and pitaka (पिटक) or pita (पिट) meaning "basket or box made from bamboo or wood" and "collection of writings", according to Monier-Williams.[6] These terms are also spelled without diacritics as Tripitaka and Tipitaka in scholarly literature.[1]
Chronology
The dating of the Tripitakas is unclear. Max Muller
states that the texts were likely composed in the third century BCE,
but transmitted orally from generation to generation just like the Vedas
and the early Upanishads.[7]
The first version, suggests Muller, was very likely reduced to writing
in the 1st century BCE (nearly 500 years after the time of Buddha).[7]
According to the Tibetan historian Bu-ston, states Warder, around or
before 1st century CE, there were eighteen schools of Buddhism and their
Tripitakas were written down by then.[8]
However, except for one version that has survived in full, and others
of which parts have survived, all of these texts are lost to history or
yet to be found.[8]
The tripitaka was compiled into writing for the first time during the
reign of King Walagambahu of Sri Lanka (1st century BCE). It's written
in the Sri Lankan history that more than 1000monks who were already
Arahath state (totally awakened)represented in writing. The place where
they carried out was in Aluvihare Matale Sri Lanka.[8]
These texts were written down in four related Indo-European languages
of South Asia: Sanskrit, Pali, Paisaci and Prakrit, sometime between 1st
century BCE and 7th century CE.[8]
Some of these were translated in East Asian languages such as Chinese,
Tibetan and Mongolian by ancient visiting scholars, which though vast
are incomplete.[9]
Wu and Chia state that emerging evidence, though uncertain, suggests
that the earliest written Buddhist Tripitaka texts may have arrived in
China from India by the 1st century BCE.[10]
The three categories
Tripitaka comprises the three main categories of texts that is the
Buddhist canon. The three parts of the Pāli canon are not as
contemporary as the traditional Buddhist account seems to suggest: the
Sūtra Piṭaka is older than the Vinaya Piṭaka, and the Abhidharma Piṭaka
represents scholastic developments originated at least two centuries
after the other two parts of the canon. The Vinaya Piṭaka appears to
have grown gradually as a commentary and justification of the monastic
code (Prātimokṣa), which presupposes a transition from a community of
wandering mendicants (the Sūtra Piṭaka period ) to a more sedentary
monastic community (the Vinaya Piṭaka period). Even within the Sūtra
Piṭaka it is possible to detect older and later texts.
Vinaya
Rules and regulations of monastic life that range from dress code and
dietary rules to prohibitions of certain personal conducts.
Sutta
The Buddha delivered all his sermons in local language
of northern India. These sermons were collected during 1st assembly
just after the Parinibbana of the Buddha. Later these teachings were
translated into Sanskrit.
Abhidhamma
Philosophical and psychological discourse and interpretation of Buddhist doctrine.
In Indian Buddhist schools
Each of the Early Buddhist Schools
likely had their own recensions of the Tripiṭaka. According to some
sources, there were some Indian schools of Buddhism that had five or
seven piṭakas.[11]
Mahāsāṃghika
The Mahāsāṃghika Vinaya was translated by Buddhabhadra and Faxian in 416 CE, and is preserved in Chinese translation (Taishō Tripiṭaka 1425).
The 6th century CE Indian monk Paramārtha wrote that 200 years after the parinirvāṇa of the Buddha, much of the Mahāsāṃghika school moved north of Rājagṛha, and were divided over whether the Mahāyāna sūtras
should be incorporated formally into their Tripiṭaka. According to this
account, they split into three groups based upon the relative manner
and degree to which they accepted the authority of these Mahāyāna texts. Paramārtha states that the Kukkuṭika sect did not accept the Mahāyāna sūtras as buddhavacana ("words of the Buddha"), while the Lokottaravāda sect and the Ekavyāvahārika sect did accept the Mahāyāna sūtras as buddhavacana.[13]
Also in the 6th century CE, Avalokitavrata writes of the Mahāsāṃghikas
using a "Great Āgama Piṭaka," which is then associated with Mahāyāna
sūtras such as the Prajñāparamitā and the Daśabhūmika Sūtra.
According to some sources, abhidharma was not accepted as canonical by the Mahāsāṃghika school.[15] The Theravādin Dīpavaṃsa, for example, records that the Mahāsāṃghikas had no abhidharma. However, other sources indicate that there were such collections of abhidharma, and the Chinese pilgrims Faxian and Xuanzang both mention Mahāsāṃghika abhidharma. On the basis of textual evidence as well as inscriptions at Nāgārjunakoṇḍā,
Joseph Walser concludes that at least some Mahāsāṃghika sects probably
had an abhidharma collection, and that it likely contained five or six
books.
Caitika
The Caitikas
included a number of sub-sects including the Pūrvaśailas, Aparaśailas,
Siddhārthikas, and Rājagirikas. In the 6th century CE, Avalokitavrata
writes that Mahāyāna sūtras such as the Prajñāparamitā and others are chanted by the Aparaśailas and the Pūrvaśailas. Also in the 6th century CE, Bhāvaviveka speaks of the Siddhārthikas using a Vidyādhāra Piṭaka, and the Pūrvaśailas and Aparaśailas both using a Bodhisattva Piṭaka, implying collections of Mahāyāna texts within these Caitika schools.
Bahuśrutīya
The Bahuśrutīya school is said to have included a Bodhisattva Piṭaka in their canon. The Satyasiddhi Śāstra, also called the Tattvasiddhi Śāstra,
is an extant abhidharma from the Bahuśrutīya school. This abhidharma
was translated into Chinese in sixteen fascicles (Taishō Tripiṭaka
1646).[18]
Its authorship is attributed to Harivarman, a third-century monk from
central India. Paramārtha cites this Bahuśrutīya abhidharma as
containing a combination of Hīnayāna and Mahāyāna doctrines, and Joseph Walser agrees that this assessment is correct.
Prajñaptivāda
The Prajñaptivādins held that the Buddha's teachings in the various piṭakas were nominal (Skt. prajñapti), conventional (Skt. saṃvṛti), and causal (Skt. hetuphala).
Therefore, all teachings were viewed by the Prajñaptivādins as being of
provisional importance, since they cannot contain the ultimate truth.
It has been observed that this view of the Buddha's teachings is very
close to the fully developed position of the Mahāyāna sūtras.
Sārvāstivāda
Scholars at present have "a nearly complete collection of sūtras from the Sarvāstivāda school"[22] thanks to a recent discovery in Afghanistan of roughly two-thirds of Dīrgha Āgama in Sanskrit. The Madhyama Āgama (Taishō Tripiṭaka
26) was translated by Gautama Saṃghadeva, and is available in Chinese.
The Saṃyukta Āgama (Taishō Tripiṭaka 99) was translated by Guṇabhadra,
also available in Chinese translation. The Sarvāstivāda is therefore
the only early school besides the Theravada for which we have a roughly
complete Sūtra Piṭaka. The Sārvāstivāda Vinaya Piṭaka is also extant in
Chinese translation, as are the seven books of the Sarvāstivāda
Abhidharma Piṭaka. There is also the encyclopedic Abhidharma Mahāvibhāṣa Śāstra (Taishō Tripiṭaka 1545), which was held as canonical by the Vaibhāṣika Sarvāstivādins of northwest India.
Mūlasārvāstivāda
Portions of the Mūlasārvāstivāda Tripiṭaka survive in Tibetan translation and Nepalese manuscripts.[23]
The relationship of the Mūlasārvāstivāda school to Sarvāstivāda school
is indeterminate; their vinayas certainly differed but it is not clear
that their Sūtra Piṭaka did. The Gilgit manuscripts may contain Āgamas
from the Mūlasārvāstivāda school in Sanskrit.[24] The Mūlasārvāstivāda Vinaya Piṭaka survives in Tibetan
translation and also in Chinese translation (Taishō Tripiṭaka 1442).
The Gilgit manuscripts also contain vinaya texts from the
Mūlasārvāstivāda school in Sanskrit.[24]
Dharmaguptaka
A complete version of the Dīrgha Āgama (Taishō Tripiṭaka 1) of the Dharmaguptaka school was translated into Chinese by Buddhayaśas and Zhu Fonian (竺佛念) in the Later Qin dynasty, dated to 413 CE. It contains 30 sūtras in contrast to the 34 suttas of the Theravadin Dīgha Nikāya. A. K. Warder also associates the extant Ekottara Āgama (Taishō Tripiṭaka 125) with the Dharmaguptaka school, due to the number of rules for monastics, which corresponds to the Dharmaguptaka Vinaya.[25] The Dharmaguptaka Vinaya is also extant in Chinese translation (Taishō Tripiṭaka 1428), and Buddhist monastics in East Asia adhere to the Dharmaguptaka Vinaya.
The Dharmaguptaka Tripiṭaka is said to have contained a total of five piṭakas. These included a Bodhisattva Piṭaka and a Mantra Piṭaka (Ch. 咒藏), also sometimes called a Dhāraṇī Piṭaka.[26]
According to the 5th century Dharmaguptaka monk Buddhayaśas, the
translator of the Dharmaguptaka Vinaya into Chinese, the Dharmaguptaka
school had assimilated the Mahāyāna Tripiṭaka (Ch. 大乘三藏).
Mahīśāsaka
The Mahīśāsaka Vinaya is preserved in Chinese translation (Taishō Tripiṭaka 1421), translated by Buddhajīva and Zhu Daosheng in 424 CE.
Kāśyapīya
Small portions of the Tipiṭaka of the Kāśyapīya
school survive in Chinese translation. An incomplete Chinese
translation of the Saṃyukta Āgama of the Kāśyapīya school by an unknown
translator circa the Three Qin (三秦) period (352-431 CE) survives.[28]
In the Theravada school
The complete Tripiṭaka set of the Theravāda school is written and preserved in Pali in the Pali Canon. Buddhists of the Theravāda school use the Pali variant Tipitaka to refer what is commonly known in English as the Pali Canon.
In Mahāyāna schools
The term Tripiṭaka
had tended to become synonymous with Buddhist scriptures, and thus
continued to be used for the Chinese and Tibetan collections, although
their general divisions do not match a strict division into three
piṭakas.[29] In the Chinese tradition, the texts are classified in a variety of ways,[30] most of which have in fact four or even more piṭakas or other divisions.
As a title
The Chinese form of Tripiṭaka,
"sānzàng" (三藏), was sometimes used as an honorary title for a Buddhist
monk who has mastered the teachings of the Tripiṭaka. In Chinese culture
this is notable in the case of the Tang Dynasty monk Xuanzang, whose pilgrimage to India to study and bring Buddhist texts back to China was portrayed in the novel Journey to the West
as "Tang Sanzang" (Tang Dynasty Tripiṭaka Master). Due to the
popularity of the novel, the term "sānzàng" is often erroneously
understood as a name of the monk Xuanzang. One such screen version of this is the popular 1979 Monkey (TV series).
The modern Indian scholar Rahul Sankrityayan is sometimes referred to as Tripitakacharya in reflection of his familiarity with the Tripiṭaka.
See also
1. A school slogan asking elementary students to speak Putonghua is annotated with pinyin, but without tonal marks. 2. In Yiling, Yichang, Hubei, text on road signs appears both in Chinese characters and in Hanyu Pinyin 4. This table may be a useful reference for IPA vowel symbols
Tipitaka
in
44) Classical Indonesian-
Bahasa Indonesia Klasik,
45) Classical Irish-
Gaeilge Clasaiceach,
46) Classical Italian-
Classica italiana,
48) Classical Japanese-
古典的な日本語,
49) Classical Javanese-
Klasik Jawa,

https://play.google.com/store/apps/details?id=org.yuttadhammo.tipitaka&hl=en
Tipitaka
Sirimangalo International Education

44) Classical Indonesian
44) Bahasa Indonesia Klasik
Tipitaka
(Pali ti, "three," + pitaka, "baskets"), atau kanon Pali, adalah
kumpulan teks bahasa Pali utama yang membentuk dasar doktrin Buddhisme
Theravada. Tipitaka dan teks Pali Paracanonikal (komentar, kronik, dll.) Bersama-sama merupakan teks teks Theravada yang lengkap.
Kanon
Pali adalah kumpulan literatur yang luas: dalam terjemahan bahasa
Inggris, teks-teks itu menambahkan hingga ribuan halaman cetak. Sebagian besar (tapi tidak semua) Canon telah diterbitkan dalam bahasa Inggris selama bertahun-tahun. Selv om kun en lille del af disse bukuter er tilgængelige på denne hjemmeside, kan denne samling være et godt sted at starte.
Tiga divisi Tipitaka adalah:
Vinaya Pitaka
Kumpulan
teks tentang peraturan perilaku yang mengatur urusan sehari-hari di
dalam Sangha - komunitas para bhikkhu (bhikkhu yang ditahbiskan) dan
bhikkhuni (biarawati yang ditahbiskan). Jauh di luar daftar peraturan, Vinaya Pitaka juga mencakup
cerita-cerita di balik asal mula setiap peraturan, memberikan penjelasan
rinci tentang solusi Sang Buddha untuk pertanyaan bagaimana
mempertahankan kerukunan komunal di dalam komunitas spiritual yang besar
dan beragam.
Sutta Pitaka
Koleksi
sutta, atau wacana, dikaitkan dengan Sang Buddha dan beberapa murid
terdekatnya, yang berisi semua ajaran utama Buddhisme Theravada. (Lebih dari seribu terjemahan tersedia di situs ini.) Sutta dibagi di antara lima nikaya (koleksi):
Digha Nikaya - "koleksi panjang"
Majjhima Nikaya - "koleksi tengah-tengah"
Samyutta Nikaya - "koleksi kelompok"
Anguttara Nikaya - "koleksi lebih lanjut"
Khuddaka Nikaya - "kumpulan teks kecil":
Khuddakapatha
Dhammapada
Udana
Itivuttaka
Sutta Nipata
Vimanavatthu
Petavatthu
Theragatha
Therigatha
Jataka
Niddesa
Patisambhidamagga
Apadana
Buddhavamsa
Cariyapitaka
Nettakarana (hanya disertakan dalam edisi bahasa Burma dari Tipitaka)
Petakopadesa ("")
Milindapañha ("")
Abhidhamma Pitaka
De
samling yang lebih baik, prinsip-prinsip dasar ajaran Buddha Sutta
Pitaka er rearbejdet og reorganiseret i en systematisk ramme, som kan
anvendes på en undersøkelse i naturen av sinn og maling.

45) Classical Irish
45) Gaeilge Clasaiceach
Tá
an Tipitaka (Pali deich, "trí," + Pitaka, "ciseáin"), nó Pali Canónach,
a bhailiú de théacsanna teanga bunscoile Pali, foirm der Teagaisc
bunaíodh Theravada Búdachas. Is iad na téacsanna Tipitaka agus Paracanonical Pali (tuairimí,
cártaí, etc.) comhdhéanta de chomhlacht iomlán téacsanna Theravada
clasaiceach.
Is comhlacht mór litríochta é canon Pali: i aistriúchán Béarla, cuireann na téacsanna suas le mílte leathanach priontáilte. Tá an chuid is mó de na Canónta (ach nach bhfuil go léir) foilsithe cheana i mBéarla thar na blianta. Is é an t-eolas atá déanta ag an gclár seo ná an t-eolas seo a leanas, agus níl aon rud ar bith ag an am céanna.
Is iad seo a leanas trí rannán an Tipitaka:
Vinaya Pitaka
Bailiúchán
na dtéacsanna a bhaineann leis na rialacha iompair a rialaíonn gnóthaí
laethúla laistigh den Sangha - pobal na mbikkhus (manaigh ordained) agus
bhikkhunis (mná-rialta urraithe). Bhfad níos mó ná Níl ort ach liosta de na rialacha, folaíonn sé an
Vinaya Pitaka ró- na scéalta taobh thiar de na tionscnaimh de gach
riail, a sholáthar cur síos mionsonraithe ar an Buddha ar réiteach dhá
spørgsmålet cé chomh bevare comhchoiteann inom chéile pobal mór agus
éagsúil spioradálta.
Sutta Pitaka
An
bailiúchán de suttas, nó discourses, a tugadh don Búda agus roinnt de
na deisceabail is gaire aige, ina bhfuil gach teagasc lárnach de
Theravada Buddhism. (Tá níos mó ná míle aistriúcháin ar fáil ar an láithreán
gréasáin seo.) Tá na huaireanna roinnte i measc cúig nikayas
(bailiúcháin):
Digha Nikaya - an "bailiúchán fada"
Majjhima Nikaya - an "bailiúchán lár-fhad"
Samyutta Nikaya - an "bailiúchán grúpa"
Anguttara Nikaya - an "bailiúchán breise faisnéise"
Khuddaka Nikaya - an "bailiúchán téacsanna beaga":
Khuddakapatha
Dhammapada
Udana
Itivuttaka
Sutta Nipata
Vimanavatthu
Petavatthu
Theragatha
Therigatha
jataka
Niddesa
Patisambhidamagga
Apadana
Buddhavamsa
Cariyapitaka
Nettakarana (ach amháin san eagrán Burmais den Tipitaka)
Petakopadesa ("")
Milindapañha ("")
Abhidhamma Pitaka
An
bailiúchán de théacsanna in som Bunúsacha Prionsabail Teagaisc i
láthair sa Pitaka Sutta a reworked agus atheagrú i kan som creat
córasach Fheidhmeach til en Imscrúdú Isteach nádúr intinne agus Ábhar.
46) Classical Italian
46) Classica italiana
Il
Tipitaka (Pali dieci, "tre", + Pitaka, "panieri"), o Canone Pali, è la
raccolta di testi in lingua pali primari, der dottrinale costituiscono
il fondamento del Buddismo Theravada. I Tipitaka ei testi Paracanonici di Pali (commenti, cronache, ecc.)
Costituiscono insieme il corpo completo dei testi classici di Theravada.
Il
canone di Pali è un vasto corpo di letteratura: in traduzione inglese i
testi addizionano fino a migliaia di pagine stampate. La maggior parte (ma non tutti) del Canon è già stata pubblicata in inglese nel corso degli anni. Selvom solo una piccola frazione di Disse testi sono disponibili su
questo sito, questa collezione può essere un buon punto di partenza.
Le tre divisioni del Tipitaka sono:
Vinaya Pitaka
La
raccolta di testi vedrørende regole di condotta del governo il
quotidiano affari Recensioni all'interno del Sangha - la comunità dei
monaci (monaci ordinati) e bhikkhunis (suore ordinati). Molto più di una semplice lista di regole, il Vinaya Pitaka også
include le storie dietro l'origine di ogni regola, fornire un resoconto
dettagliato del Buddha soluzione dei due spørgsmålet come Bevare
comunale armonia nel raggio di una vasta e diversificata comunità
spirituale.
Sutta Pitaka
La
collezione di sutta, o discorsi, attribuiti fino Buddha e alcuni dei
suoi discepoli più stretti, che contiene tutti gli insegnamenti centrali
del buddismo Theravada. (Più di mille traduzioni sono disponibili su questo sito.) I setta sono divisi tra cinque nikayas (collezioni):
Digha Nikaya - la "lunga collezione"
Majjhima Nikaya - la "collezione di media lunghezza"
Samyutta Nikaya - la "raccolta raggruppata"
Anguttara Nikaya - la "collezione ulteriormente fattorizzata"
Khuddaka Nikaya - la "raccolta di piccoli testi":
Khuddakapatha
Dhammapada
Udana
Itivuttaka
Sutta Nipata
Vimanavatthu
Petavatthu
Theragāthā
Therigatha
jataka
Niddesa
Patisambhidamagga
Apadana
Buddhavamsa
Cariyapitaka
Nettakarana (incluso solo nell'edizione burmese del Tipitaka)
Petakopadesa ("")
Milindapañha ("")
Abhidhamma Pitaka
La
collezione di testi in som Alla base di principi dottrinali presentati
nel Sutta Pitaka vengono rielaborate e riorganizzato in una sistematica
kan quadro som Applicato til it indagine sulla natura della mente e
della materia.
http://multilingualbooks.com/wp/cartoons/european-cartoons/italian/

http://tipitaka.wikia.com/wiki/Tipitaka

Wikipitaka - The Completing Tipitaka



The Tipitaka (Pāli, lit. three baskets), Tripitaka (Sanskrit) (Chinese: Sānzàng 三藏; Japanese: Sanzo; Khmer: Traipětâk ត្រៃបិតក; nepal: Samjang 삼장; Thai: Traipidok ไตรปิฎก; Vietnamese: Tam tạng)
is the formal term for a Buddhist canon of scriptures. The Tipitaka and
the paracanonical Pali texts (commentaries, chronicles, etc.) together
constitute the complete body of classical Theravada texts.

The Pali canon is a vast body of literature: in English
translation the texts add up to thousands of printed pages. Most (but
not all) of the Canon has already been published in English over the
years. Although only a small fraction of these texts are available on
this website, this collection can be a good place to start.

Many different versions of the canon exist throughout the
Buddhist world, containing an enormous variety of texts. The most
widely-known version is the Pali Canon of the Theravada school which
exists in Burma, Cambodia, Thailand, Laos, and Sri Lanka.

The Three Pitakas

.
The Tripitaka writings, which were originally memorized and recited
orally by disciples, fall into three general categories and the scrolls
(originally written on palm leaves) were therefore kept in three baskets
(tri-pitaka).

The first category, the Vinaya Pitaka, was the code of ethics to be obeyed by the early sangha,
monks and nuns. Some rules and practices were regarded by the Buddha as
essential and foundational to the pursuit of his philosophical
teachings. Others were invented on a day-to-day basis as the Buddha
encountered various behavior problems with the monks.

The second category, the Sutta Pitaka,
consists primarily of accounts of the Buddha's life , his teachings and
his lectures. The Sutta Pitaka has numerous subdivisions: it contains
more than 10,000 suttas.

The third category is known to the Theravada school as the Abhidhamma Pitaka.
It is a collection of texts in which the underlying doctrinal
principles presented in the Sutta Pitaka are restated and explained in
more a systematic framework. For the matters that already exist, such as
those in Sutta Pitaka , the Abhidhamma is considered as the final word
in case of conflict or ambiguity.

In Mahayana and Vajrayana tripitakas, this pitaka often contains treatises that are referred to as shastras.

tipitaka-in-105-languages.wikia.com
Tipitaka translated in 105 languages from INSIGHT-NET Free Online
Tipitka Research and Practice University through
http://sarvajan.ambedkar.org

Email: buddhasaid3us@gmail.com

Mob: 9449835875

Address:

668, 5A Main Road, 8th Cross, HAL 3rd Stage, Bangalore-560075, Karnataka tate, India

Willing to publish all the work in Wikipitaka

Pelase tell step by step guide.

48) Classical Japanese

48)古典的な日本語
Tipitaka(パーリ語10、「3」+ Pitaka、「バスケット」)、またはパーリ仏典、主パーリ語テキストの集まりである、DER教義は、上座部仏教の基礎を形成します。
Tipitakaとparacanonical Paliのテキスト(論評、クロニクル、等)を一緒に古典的な上座テキストの完全体を構成しています。
Pali canonは膨大な文学であり、英語の翻訳では数千ページにも及ぶ印刷物があります。
キヤノンの大部分(ただしすべてではない)はすでに長年にわたって英語で出版されています。
Selvom disseテキストのごく一部は、このウェブサイトで入手でき、このコレクションは、開始するには良い場所にすることができます。
Tipitakaの3つの部門は次のとおりです。
ヴィナヤピタカ

bhikkhusのコミュニティ(出家僧侶)と尼(定められた修道女) - テキストのコレクションは、サンガ内の日常業務のクチコミを支配する行動のルールをvedrørende。
ルールの単なるリストよりもはるかに多く、律蔵OGSAは、多種多様な精神的なコミュニティinom方法bevare共同調和の質問に対する仏のソリューションの詳細なアカウントを提供し、各ルールの起源の背後にある物語を含んでいます。

須田ピタカ

suttasのコレクション、あるいは言説は、上座部仏教のすべての中央の教えを含む、仏および彼の最も近い弟子の数に起因します。
(以上千本のスッタの翻訳は、このウェブサイト上で利用可能です。)suttasは5 nikayas(コレクション)の中fordeltされています。
Digha Nikaya - 「長いコレクション」

Majjhima Nikaya - 「中長期コレクション」

「グループ化されたコレクション」であるSamyutta Nikaya

Anguttara Nikaya - 「さらなる要素コレクション」

Khuddaka Nikaya - 「小さなテキストの集まり」:

小誦経

法句経

Udana

如是語経

スッタニパタ

天宮事経

餓鬼事経

テーラガーター

テーリーガーター

ジャータカ

義釈

無礙解道

アパダナ

仏種姓経

所行蔵経

Nettakarana(ティピタカのビルマ語版にのみ含まれています)

Petakopadesa( "")

Milindapañha( "")
アビダンマ・ピタカ

経蔵に提示原則教義を基礎ソムのテキストのコレクションは作り直しと心と物質の性質を調査エンゴマ適用体系的な枠組みのSOM館に再編成されています。