06/05/20



30.Dosagati


What is the Triple Gem?



Explore Turkmenistan
Free Online step by step creation of Virtual tour in 3D Circle-Vision 360° for Kushinara Nibbana Bhumi Pagoda
CHATER III

Buddhist Concept of Governance
3.1 Introduction

youtube.com
Top 20 Tallest Statues in The World
Here's
a list of the Top 20 Tallest Statues in The World Top 20 Tallest
Statues in The World 20. Guanyin of Mount Xiqiao 19. Guze Jibo Daikannon
18. Rodina-m…
https://tenor.com/view/howard-the-alien-alien-statue-of-liberty-gif-14802959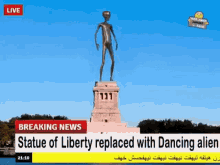 First need was an image of the Metteyya Awakened One with Awareness.
You can have as many as you like. This will go on the topmost level of
the Pagoda. It is considered 'bad etiquette' to place the Matteyya Awakened One with Awareness lower than any other image in the same Pagoda.
In the place of an image of Buddha, a mantra written on a piece of
paper or similar is perfectly acceptable, and preferred in the Jōdo
Shinshū (Pure Land) tradition of Buddhism and in Nichiren Buddhism. Some
buddhist schools recommend certain standardized arrangements of images
for their lay members, in Japan often as triptychs with the main Buddha
surrounded by either bodhisattvas, dharma guardians or lineage masters.
This is not necessary, even after Japanese standards, and
Chinese-Taiwanese Buddhism is usually less standardized when it comes to
home shrines.